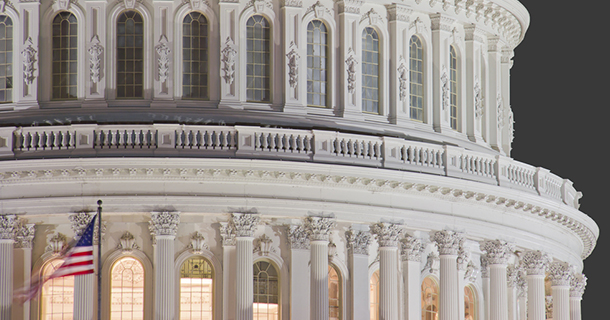 "The single-family collapse clearly illustrated the consequences of the overzealous push on Capitol Hill toward purchasing homes," said NAA president Douglas Culkin in a statement. "With more than a third of all Americans renting and upwards of 7 million new renter households expected this decade, it's time for Congress to create a balanced housing policy that's as flexible and dynamic as our country's housing choices."
Among the demands the multifamily lobby aims to direct at Congress are tax reform suggestions that, among other things, address the extension of estate tax legislation and how apartment owners and developers are taxed. Present proposals to cut the corporate tax rate would change tax rules affecting partnerships, "a common form of organization for apartment firms," according to literature published by the NAA.
Another lobby concern pertains to the looming presence of Fannie Mae and Freddie Mac in multifamily financing. Industry data demonstrates that Fannie and Freddie provide one-third of the $840.9 billion of multifamily mortgage liquidity, and as the two largest government-sponsored enterprises position themselves to take on a smaller role in the market, the industry worries that too hasty of an exit could destabilize the market.
In markets that are rife with Class B and C multifamily properties, financing for such properties is often dependent on Fannie and Freddie. Another point that could be drawn for support is the delinquency rate on multifamily loans made through Fannie and Freddie, which together total less than 1 percent.
Additionally, many in the industry argue that the government's multifamily involvement has helped to largely offset the losses sustained in the single-family market.
"We fully support a return to a housing finance system dominated by private capital, but historically, even in healthy economic times, private capital has not been able to fully meet our industry's capital needs," said NMHC president Doug Bibby. "Not only is private capital limited, it is often targeted to top-tier markets and specific kinds of apartment properties."
In the release, Bibby said the lobby's efforts are not simply serving the new apartment construction sector, either. He pointed out that $30-$45 billion in multifamily mortgages mature every year, and "interrupting the flow of capital (from GSEs, for instance) would have serious consequences" for both owners and renters alike.
Author: Cole Epley, Memphis Business Journal