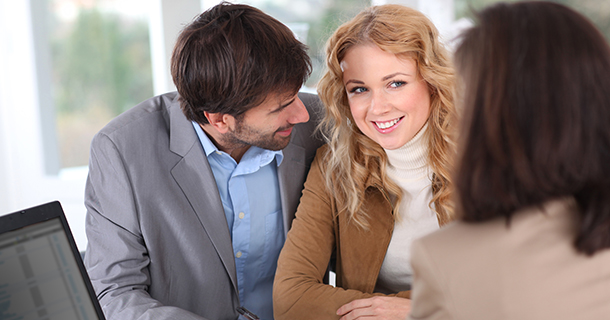 As the leasing and marketing manager of the 734-unit Crestview Apartment Homes located in metropolitan Atlanta, daily, I often consider Borden's four Ps of marketing: product, price, place, and promotion.
Interestingly, there are yet new and innovative ways to effectively market our community, and forge its image before our residents and prospects.
Each day my on-site team drives what we call the 4 Ps of leasing. We strive to embody these characteristics and have learned they are critical to the success of the property. They are: professionalism, personality, persistence, and performance.
With regard to professionalism, phrases like "serve above self," "look the part, be the part," "high-quality," and last, but not least, "respect," are just a few that come to mind when effecting our leasing mix.
In the apartment industry, serving above self is necessary. It is something leasing professionals should look forward to with each opportunity as we interact with so many people on a day-to-day basis: our residents who make up the community, vendors who service the community, and prospects who are interested in what we have to offer.
It is imperative to serve above self as this is the foundation of true professionalism. Look the part and be the part. Our residents and prospects have entrusted us with their home. We must look like and be what they are expecting.
High quality is a phrase on which everything hinges. If we do not have an exceptional quality and service offering, the prospect will go elsewhere. We win prospects with the quality of service we offer as a leasing team, and as professionals who know how to be the part.
Now concerning respect. With regard to professionalism, it's something everyone wants. We must earn the respect of our residents and they must earn our respect, as well. Mutual respect gives rise to professionalism at its best, because each party understands from where the other is coming.
For the resident, the community is the place they call home. For the leasing professional, this is the career they've chosen.
The second P, or personality, encourages leasing professionals to laugh a little, be interesting. Having a hint of personality goes a long way in leasing. If you are not interesting, guess what? Your prospect will not be interested. The more witty, the more residents and prospects will recommend you as a professional, and recommend your services. I am not saying to tell your life story, everyone has one; however, in our area of business, leasing is fun because we make it fun. Making it fun is ultimately a choice.
Choose to be interesting or choose not to close the sale. Which do you prefer? Again, personality is a key ingredient to the leasing mix, so make certain to add a little. It can make the difference in where your prospect chooses to live.
Consider the word persistence. Think about it. The more persistent or habitual you are, usually the more organized and consistent you are with yourself and others, especially residents. The one thing residents like is someone who can get the job done not once, not twice, or even thrice, but always.
We are in the business of service and you had better believe that persistence is a necessary component of the leasing mix. Residents and prospects must feel confident in how you respond to their needs, and how eager you are to make it happen for their service request, renewal paperwork, movein, or setting their meeting with the property manager. Did you make it happen? The people we serve depend on us to be persistent. This is essential for your success and that of your community.
From the resident's perspective, they need you to follow up in order to close the sale. Persist. Be proactive. Just do it.
Don't let another property's leasing team get the prospect you cultivated, invested time and energy, and to whom you gave that great presentation… just to get the letdown, "I found another place." Be persistent.
The final P of the leasing mix is the ingredient that tastes the best in the end. It is, perhaps, the most important because each of the other steps build to this moment. Performance is where the leasing team must be confident, and at their best. They have in place the professionalism, personality, and persistence needed to perform, indeed, the finale. Taking the proper steps to build to this moment make performance seem effortless. When your team performs, there is an understood standard of excellence by which they follow; everyone knows what it takes to accomplish the job and what's left is simply bringing in the harvest.
Daily, the team sets out to make it happen, the office is up to this standard: applications and brochures at the ready, paperwork replenished, balloons out, office is fresh, grounds are well-kept, site is clean, models and show units sparkle, the team is ready and open for business. Are you prepared to perform and give your best with each opportunity?
The 4 Ps of leasing: It's the leasing mix necessary to drive occupancy, and the foundation for a stable, profitable community.
Author: Arletha Grandison, MBA