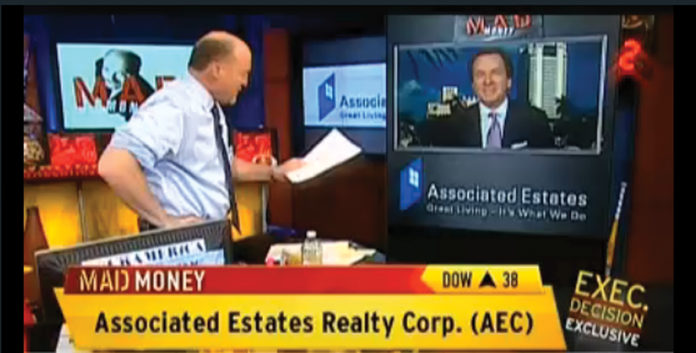 In March of 2012, Jim Cramer, former hedge fund manager, and host of CNBC's Mad Money, warned his audience that it was time to sell off investments in REITs. He asserted that the projected outlook of many REITs was overblown because the cost of new homes are continuing to fall while rents increase. He believed the depressed for-sale segment was enough to cause households to take on a mortgage, instead of throwing money into rent.
With the number of new apartment units being built across the country, Cramer further advised viewers that this over-supply would contribute to falling apartment values.
This did not sit well with Jeff Friedman, CEO and president of Associated Estates Realty Trust, a profitable REIT operating 53 properties in 8 states. Friedman appeared on the show to express disagreement and share an insider view. He highlighted several factors that would lead to future growth of REITs: location, demographics, and a fundamental shift that has occurred in the mindset of post-recession American consumers.
Friedman explained to the Mad Money audience that Cramer's argument regarding higher rents pushing new households into home-ownership was flawed from a financial perspective. It did not hold true in the submarkets where REITs are purchasing and operating their assets.
For example, Associated Estates has a large presence in the Southeastern U.S. where the cost to own a home is often two to three times the cost of renting. More importantly, the future of multihousing will benefit from demographic trends and the "new normal" in consumers' perceptions of renting following the "Great Recession."
Friedman cited demographics that will boost the number of renters across the country: Census Burueau projections suggest that 1.2 million new households will be formed this year, of which 35 percent will be renters. This means that approximately 400,000 new renters will enter the apartment search in 2012, alone.
As well, household formation has seen significant decline since 2007, at its lowest point dropping by half to 500,000, a downward trend which has only recently begun to recover. During these years, lack of employment opportunities, job losses, and financial insecurity drove many young people away from the classic American dream of home ownership, and in fact, many were forced to take up residency with home-owning family members. This stalled growth in household formation will culminate in a glut of supply of new renters in the market.
A study by Putnam Investments concurs warning that "bottoming household formation rate will begin to anticipate pent-up demand." This pent-up demand from households that were not formed during the recession suggests the industry is on the cusp of a great demand surge, especially among young adults (21-34 years old).
In fact, the National Association of Real Estate Investment Trusts (NAREIT) recently found a record level of pent-up demand for apartment space, with an approximate 2.5 million unit supply shortfall in apartment inventory. Studies suggest the current supply shortfall is only at the beginning.
Calvin Schnure, VP of research and industry information for NAREIT, foresees "a lot more growth and apartment demand ahead than what we have seen so far."
The cultural effects of the Great Recession will also play a significant role in the growing demand for apartments. Friedman believes that "the biggest positive change in our business is that of the American psyche relating to homeownership. The dream of owning a home is no longer at the forefront of young wage-earners' minds and, personally, I don't think it ever will be again."
Whether it is recent graduates struggling with the current job outlook or young families whose home ownership goals were derailed by the recession, renting apartments provides the opportunity to live in desired metropolitan areas with proximity to work, activities, restaurants, shopping, and public transportation. Friedman is correct in his assertion that this change in the mental framework will continue into the future. Calvin Schnure, and NAREIT, estimate this trend will continue for at least the next 5 years.
Schnure asserts, "the process of the unemployed getting jobs and moving into their own homes will take at least that long to work through the system." Multihousing industry insiders and participants are not the only ones who share this view.
An economic study on household formation by the Federal Reserve Bank of Cleveland supports Friedman's belief: "The sharp decline in home ownership rates for the younger cohort shows little signs of recovering, suggesting that when young adults start forming more households, it may have a stronger impact on the demand for rental properties than owner-occupied housing over the near term." Indeed, REIT growth and success may just be beginning.
After 40 years in the industry, Friedman knows multihousing, but more importantly, he understands industry trends as evidenced in his company's innovation and foresight. He orchestrated the development of the first privately-owned apartment property in the country with tax-exempt bonds. He led Associated Estate's IPO in 1993, and demonstrated steady restraint in asset acquisitions during 2005-2007, when inflated prices left many apartment investors hurting after the housing crash.
Friedman may well be the guy to watch as Associated Estates acquires new properties in target markets, creating apartment communities that cater to young renters.
With an eye on demographic opportunity, Friedman looks beyond "providing supply." The company seeks to build apartment communities in the up-and-coming markets that show potential for employment and population growth. Mostly, the company excels at differentiating their communities with amenities such as pool-side WIFI and yoga studios.
And Associated Estates delivers the latest technology such as mobile leasing: New residents have the option of signing their leases digitally, and on their iPad. It's also the first REIT to go paperless with a customized document management system from SyndicIT Services. Paper documents are scanned and securely filed where they can be instantly accessed and audited from anywhere, anytime.
In addition to reducing operating expense and resulting asset value creation, the paperless office is a tech-savvy component of Associated Estates' property operations that attracts new renters.
With identity theft becoming an ever-greater risk to apartment operations, renters value not having to worry about where their paper-based information is stored in an office." Also, renters know that important documents can always be retrieved and shared in a digital format quickly, when needed. Because of paperless operations, the apartment REIT is able to say with confidence that their lease files are in compliance, centralized in a common location, and can never be misplaced, damaged, stolen, or lost.
Associated Estates made the transition to a completely paperless operations in a matter of weeks demonstrating the initiative and enthusiasm of their associates to adopt new technology that further enhances property operations, and the resident experience. Going paperless has also helped demonstrate a commitment to sustainability and environmentally-friendly business practices by reducing the paper waste at their properties. This "green" focus is appealing to young renters who are increasingly concerned about their environmental footprint, especially where they choose to live.
A paperless office also enhanced the company's internal operations through cloud-based technology. With greater efficiency, and improved access to important information, Associated Estates' associates stay connected and up-to-date, with automated workflows and employee inboxes that ensure documents are properly handled and filed in a timely manner.
Allen Ingram, CTO of Associated Estates says, "with so many offices across so many states, SyndicIT allows our communities to stay connected with corporate operations. Improving the efficiency of our corporate-to-asset relations and information-sharing, means we can easily find what we need, when we need it."
Says Ingram, "going paperless is huge. Cutting-edge technology offers substantial and immediate gains in terms of reducing expense, increasing productivity, and saving time for our employees. Now, our leasing offices can dedicate time to what really matters for increasing funds from operations: prospect outreach, resident service, and, ultimately, retention and renewals."
Associated Estates hopes to build on this new era of digital operations with mobile devices, completely transforming their leasing process to the speed and simplicity necessary to attract young adults who are used to technology in their everyday life.
As the firm continues to harness the cultural shift to technology, the financial benefit of Jeff Friedman's vision will outpace technology-lagging competitors.
Jim Cramer believed that Americans would eventually return to home-ownership. But Jeff Friedman, and the facts of today's multihousing market, suggest otherwise. As REITs and other apartment owners compete for renters, they might consider Friedman's model. Success is determined not only by "location, location, location," but "location, location, technology."
The future of multihousing is bright. But to prepare for the impending demand, owners and operators would be well-served by scalable cloud-based services, and mobile platforms to attract new renters. Enabling properties to operate "at the speed of light," digitally-based operations may ultimately determine overall asset performance.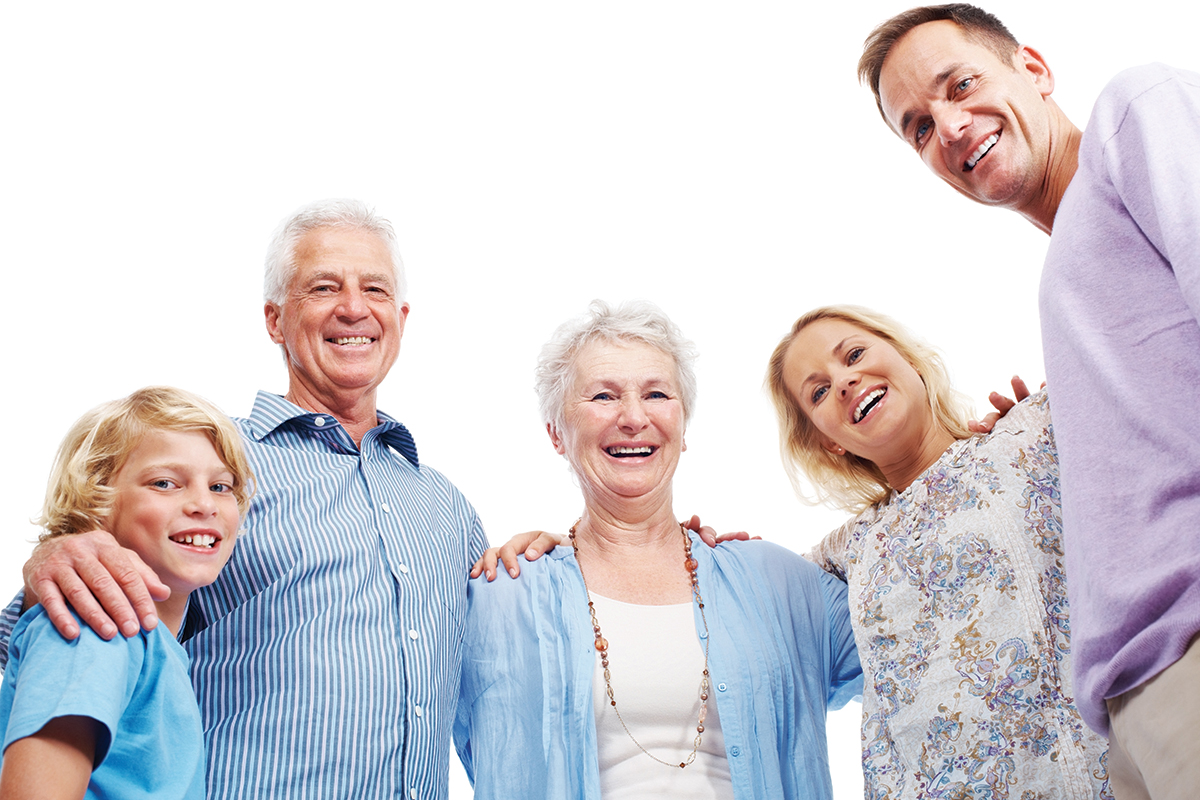 Author: Lauryn Schimmel is managing director of SyndicIT Services