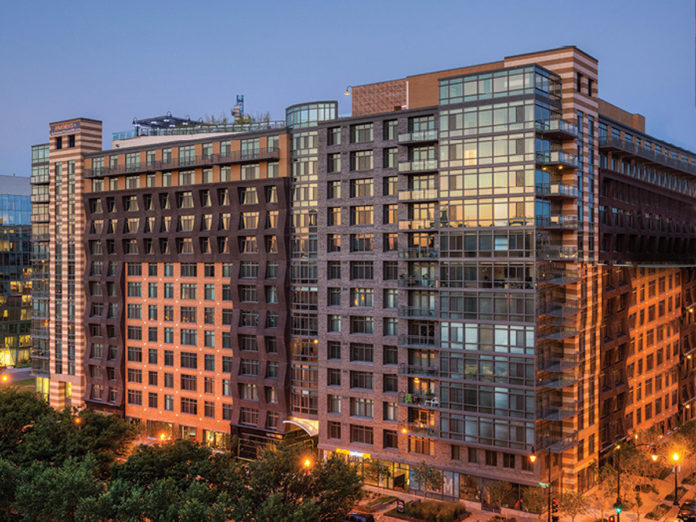 Equity Residential and AvalonBay will together pay $2.69 billion in cash along with stock valued at $3.8 billion, N.Y.-based Lehman announced. The buyers, the two biggest U.S. apartment landlords by market value, will also assume $9.5 billion of Archstone debt.
"The window was closing to optimize an Archstone IPO," said Richard Anderson, analyst with BMO Capital Markets. "This basically eliminates the overhang of Archstone, and will it, or won't it, be a success."
Lehman led a move to take Archstone private in 2007, near the peak of the real estate market, then filed the biggest bankruptcy in U.S. history in 2008, selling assets to pay off creditors after leaving court protection in March of this year. Equity Residential, which will get 60 percent of Archstone, and AvalonBay, which is taking 40 percent, are making their biggest acquisitions as the recovery in U.S. home sales has helped drive down shares of apartment real estate investment trusts (REITS).
Archstone, based in Englewood, Colorado, owns about 58,000 apartments in U.S. coastal markets such as New York, Washington, D.C., Seattle and California. As of Sept. 30, it had plans to develop an additional 8,900 apartments. The firm also owns 10 apartment properties in Germany.
Archstone filed in August to go public. In November, the landlord said it was planning to raise as much as $3.45 billion in the offering, though it didn't disclose what percentage of the company it was seeking to sell.
Lehman had been planning for an IPO while negotiating with both Equity Residential and AvalonBay since the middle of 2011, said two people familiar with the deal who asked not to be named because they were not authorized to speak publicly about it. The value of the offers Lehman received for Archstone, its largest asset, improved over that time. Ultimately, Lehman concluded that cash up front, at the current value, made this a better option than to test the uncertainty of the IPO market, the people said.
Those "managing the Lehman real estate portfolio missed the entire bull run in apartment stocks, and missed the best pricing for apartment assets generally," said James Corl, managing director of Siguler Guff & Co. overseeing distressed real estate investments. The New York-based firm manages more than $10 billion, according to its website. "It's always more fun to sell into a bull market than into a bear market," he said.
Including debt, the Archstone sale is the biggest real estate deal since Blackstone Group LP's $26 billion acquisition of hotel company Hilton Worldwide Inc. in July 2007, according to Dan Fasulo, a managing director at New York-based Real Capital Analytics Inc.
The deal is expected to close in the first quarter of next year.
AvalonBay on its home turf

The sale puts more than 22,000 units newly in the hands of Arlington-based AvalonBay Communities in the midst of a booming Washington apartment market.
Timothy J. Naughton, AvalonBay's president and chief executive, issued a statement saying the deal "accelerates our strategic growth vision of more deeply penetrating our core, high barrier-to-entry coastal markets."
"This is a rare opportunity to acquire a high-quality portfolio of apartment communities concentrated in our markets, to better achieve our geographic portfolio allocation goals, to enhance operating efficiencies and to further advance our multi-brand strategy," Naughton added.
Since the housing bubble burst, Washington has emerged as one of the strongest apartment development and investment markets in the country. During the 12 months ending in the second quarter of this year, developers in the Washington region added 11,068 apartment units, nearly double the number for the same period from 2011 to 2012, according to the Alexandria research firm Delta Associates.
AvalonBay has been in the middle of the boom. The firm bought into a delayed condo project in Tysons Corner, Park Crest, that includes a Harris Teeter, and completed the 354-unit Avalon Park Crest last year. It owns a second 5.5-acre site on Tyco Road nearby, where executives have discussed building two six-story buildings.
In Merrifield, AvalonBay is building 531 apartments above ground-floor retail as part of a 1.9 million-square-foot town center, the Mosaic District, near an Orange Line Metro station.
In the District, AvalonBay bought a site out of foreclosure on I Street NE, near the city's booming H Street corridor, and is planning 140 high-end units with small floor plates, including one-bedroom units as small as 600 square feet, according to a conference call Naughton held with investors in October. That building will be called AVA H Street.
Of the properties that AvalonBay is acquiring from Archstone, 18 are in the Mid-Atlantic and total 5,311 units-giving the firm an even deeper foothold in the region.
But although the vacancy rate among Washington area apartments remains almost historically low, and rents continue to rise, there are already signs that rent increases are slowing, and investors and banks appear to have taken notice. The price-per-unit for apartment sales in the region is down 5 percent so far this year from 2011 for high-rise properties and 13.1 percent for low-rise units, according to Delta Associates.
Author: Oshrat Carmiel, bloomberg.com and Jonathan O'Connell, washingtonpost.com