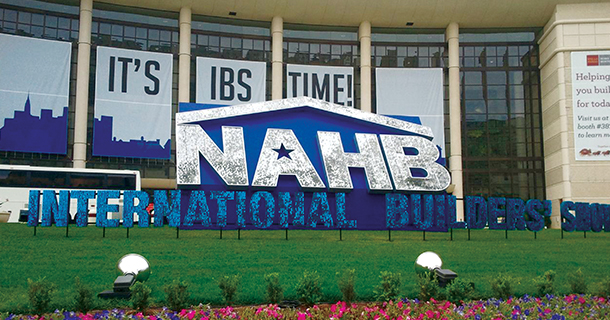 The market for multifamily housing has recovered "substantially" since 2010 and is around 70 percent of the way back to a sustainable level, NAHB said.
"Last year was a banner year for the multifamily market, and our baseline forecast calls for further steady growth in the rate of multifamily production," said NAHB Chief Economist David Crowe. "We are forecasting construction of 299,000 new multifamily residences in 2013. While this is an improvement from just a few years ago, it is still well below the 350,000 units that are required to keep supply and demand in balance."
There is still some hesitation on the part of builders, however, as lack of capital is dragging on the recovery for apartment communities catering to all income levels, said Michael Costa, president and CEO of Highridge Costa Housing Partner LLC in Gardena, Calif.
"Additionally, we are being faced with increases in the cost of building materials and construction labor, which makes it infeasible to build in certain circumstances."
NAHB housing economists told builders that the for sale housing market has struck the long-awaited bottom and is expected to show robust gains, particularly in 2014.
Builders are expected to start construction on 650,000 single-family homes in 2013, representing an increase of nearly 22 percent from the prior year, followed by a 30 percent increase to 844,000 in 2014, said David Crowe, the National Association of Home Builders' chief economist, during a presentation at the show.
Starts of multifamily housing, which have spiked to meet a seemingly insatiable demand for rental units following the housing crash, should increase 22 percent to nearly 300,000 this year, followed by a 6 percent gain in 2014. But construction of multifamily units is expected to slow from the strong pace of recent years.
Sales and prices are also expected to rise.
Frank Nothaft, Freddie Mac's chief economist, expects residential sales to increase 8 percent in 2013, boosted by consumers taking advantage of mortgage rates that should remain below 4 percent for the year.
Home prices could rise between 2 percent and 3 percent in 2013, showing that the downward spiral in prices has ended in most markets. "We're moving in the right direction," Nothaft said, adding that the market is a few years away from returning to a normal pace of activity.
The National Association of Home Builders' Improving Markets Index showed 242 healing markets in January, up from 12 when the index started in September of 2011. "My optimism is more solid," Crowe said. "We're seeing these gains across a larger number of markets."
To be sure, concerns loom. Nearly 80 percent of builders said their most significant concern is the rising cost of building materials, followed by gridlock and uncertainty in Washington, which could make consumers jittery about buying a home.
Other obstacles include the mediocre jobs market and ongoing issues with home appraisals. The difficulty of qualifying for a mortgage continues to keep plenty of would be buyers out of the market, according to David Berson, chief economist with Nationwide Insurance. "Underwriting criteria that are too tough won't stop the housing market from getting better but it puts a cap on how far it can go," he said. "Lenders and regulators have become hyper-sensitive about credit risk."
Authors: Elizabeth Ecker, Senior Housing News; Dawn Wotapka, wsj.com