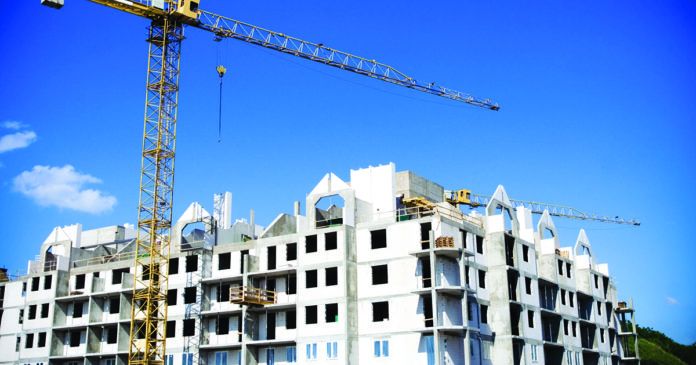 As America's housing market slowly heals, good news is pouring in from homebuilders: They're building more; they're hiring more workers; they're building bigger houses.
Still, some things haven't changed: Renters (as opposed to buyers) are still driving the rebound of the residential construction industry.
Construction of single-family homes rose to a nearly five-year high in February, the Commerce Department reported. Singlefamily home building, which made up about 66 percent of housing starts in February, rose 0.5 percent to a rate of 618,000 units-the highest level since June 2008. This follows a 31.5 percent rise in single-family construction in the last year.
Although this might suggest buyers are driving homebuilding again, renters are still playing an unusually large role in the home construction industry-a trend that's lasted since 2007 when the housing market collapsed. Construction of multifamily homes, typically destined for the rental market, make up about 33 percent of all residential construction today. That's markedly higher than the average of nearly 20 percent over the past two decades.
A few reasons have brought about the rise of the rental class: Following the financial crisis, record foreclosures displaced millions of families from single-family homes to apartments. While recovery of the housing market looks to be gaining traction, high unemployment and tighter lending standards are still keeping many from owning a home. Homeownership is still slipping, while vacancies for residential rentals have risen.
Tighter lending standards at banks aren't just hitting homebuyers. Builders are feeling it, too, especially smaller firms that typically specialize in building single-family homes, says Robert Denk, chief economist at the National Association of Homebuilders. Builders of apartment complexes, typically larger firms, usually access financing for their projects through capital markets.
To be sure, the rental class won't likely rise forever as conditions grow ripe for a revival of single-family homes, experts say. Even though home prices are rising, it's still cheaper to buy than rent in many cities as mortgage rates stay ultra low. Nationwide, buying a home between December and February was 44 percent cheaper than renting, down slightly from 46 percent in 2012, according to Trulia's Rent vs. Buy report.
Demand for rentals is also expected to soften over time as recovery of the overall housing market, which is closely tied to the wealth of most Americans, is expected to lead to a broader recovery of the economy, says Ruijue Peng, chief research officer at CoStar, a firm that tracks commercial real estate.
But for the next three to five years, though, builders will likely pander more to renters rather than buyers, Peng says.
Author: Nin-Hai Tseng, CNNmoney