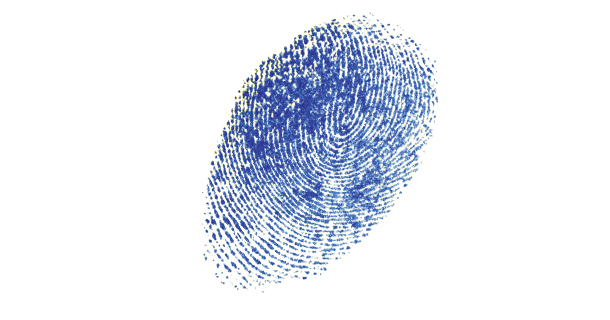 Big Data is what organizations know about people-be they customers, citizens, employees, or voters. Data is aggregated from a large number of sources, assembled into a massive data store, and analyzed for patterns. The results are more accurate predictions, more targeted communications, and more personalized services.
Big Data is what enables banks to predict credit card fraud by analyzing billions of transactions, marketers to understand customer sentiment by analyzing millions of interactions on social media, and retailers to target promotions and offers by analyzing millions of purchases.
In contrast, Little Data is what we know about ourselves. What we buy. Who we know. Where we go. How we spend our time. We've always had a sense for these things-after all, it's our lives. But thanks to the combination of mobile, social, and cloud technologies, it's easier than ever to gain insight into our own behavior.
As an example, consider the emerging field of mobile health. Portable devices like the FitBit or Nike FuelBand measure your activity level and sync with your smartphone. The associated mobile app gives feedback, encouragement, and rewards as you reach your goals. New research shows that people who use tracking technologies are more likely to be successful in losing weight and getting in shape.
A similar trend is underway in energy conservation. The company Opower partners with utilities to give customers visibility into how their electricity consumption compares with the average of their neighborhood.
Big and Little Data differ in three primary ways:
Focus: The focus of Big Data is to advance organizational goals, while Little Data helps individuals achieve personal goals.
Visibility: Individuals can't see Big Data; Little Data helps them see better.
Control: Big Data is controlled by organizations, while Little Data is controlled by individuals. Companies grant permission for individuals to access Big Data, while individuals grant permission to organizations to access Little Data.
Without Little Data, Big Data has a tendency to become Big Brother. We've all experienced that unsettling feeling when ads follow us on the web, a practice marketers call retargeting. And retailers have gotten into trouble when Big Data predicts things about people they don't even know themselves.
On the other hand, Little Data without Big Data is incomplete. One complaint about portable fitness devices is that they aren't sufficiently prescriptive. They don't tell you what to do based on your behavior. How much activity should I be getting? If I'm not sleeping well, what can I do to sleep better? This requires a partnership with individuals and health care providers to combine tracking with advice and treatment.
Or consider the experience of grocery shopping. We are all familiar with the coupons we get when we checkout at the register. In the time it takes for you to sign your credit card slip, a massive database analyzes what you bought today, what you bought in the past, and what people like you tend to buy, then matches it to the available offers and prints out a personalized set of coupons. A classic case of Big Data.
But what does this scenario look like with Little Data? Start by applying three steps:
Shift focus: How can we help individuals achieve their goals?
Make it visible: How can we give people visibility into their own data?
Share control: How can the relationship be more reciprocal?
Putting these together, we can imagine a different kind of buying experience. The Little Data alone could be used to create a personal shopping assistant.
Things get really interesting when we combine the power of Big Data with Little Data. Think Netflix.
This connection between Big and Little Data applies in other areas as well. Consider the smart thermostat made by Nest, which automatically adjusts itself to your preferences and behavior. A utility company could connect the Little Data from Nest devices to the Big Data from its power grid. Nest customers could then benchmark their energy usage against others in the community. Furthermore, the sense of shared purpose and the greater transparency and control give individuals greater incentive to share information and participate in energy saving initiatives.
This partnership between Big and Little Data can apply to apartments from leasing to energy use. While companies build up their business intelligence teams and hire (Big) Data scientists, companies should also look to create services based on Little Data that empower their customers. These services would enable customers to pull information toward them when they need it, instead of just trying to figure out what message to send and when to send it. They would enable customers to make better decisions themselves, instead of trying to figure it out for them. This is a new way of thinking, and a new way of engaging customers.
There is no doubt that Big Data will transform business. But in an age of connected and empowered individuals, precision targeting must be balanced with personal value. If you want to build loyalty, spend less time using data to tell customers about you, and spend more time telling them something about themselves.
Author: Mark Bonchek, Chief Catalyst of Orbit & Co.