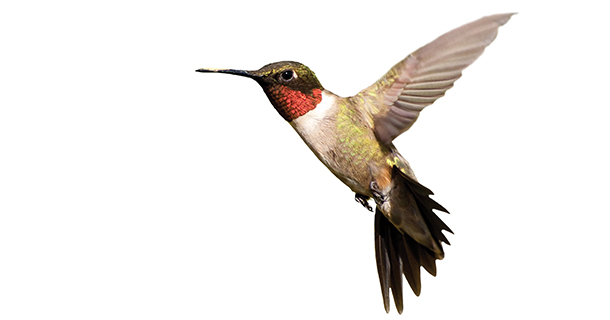 Over the next 12 to 24 months, as Google continues to index our personal searches, incorporate permission-based GPS tracking, include integrated application data and maybe a bit of Big Brother, we will learn a lot more about ourselves and what we truly seek. For today, here is what we do.
Over the past two years, Google has engaged in a large-scale, multi-stage refinement of their signature search engine platform. Initially, in fall of 2011, they demoted search results influenced by high volumes of click activity, allowing individual property websites to surpass ILSs and other high volume advertising sites within their natural search rankings.
Last year, Google placed heavier emphasis on social networking posts elevating individual consumer input and rating sites in its placement. Then geo-coding and Google Map location content became prominent in searches. With its most recent announcement, the Hummingbird search platform, its natural language responses qualify our searches.
What does this mean to multifamily and what's our best approach to online management as we rely on search engine conversions online and onsite? I asked these questions of two tech-savvy multifamily executives, Kevin Thompson, SVP of marketing with Greensboro, S.C.-based Bell Partners, Inc. (no. 7 on NMHC Top 50 list of apartment managers with 69,112 units) and Shashi Bellamkonda, VP of digital marketing at The Bozzuto Group headquartered in Greenbelt, Md. (no. 40 on NMHC Top 50 Managers with 33,418 units).
Each comes from a vastly different perspective: Thompson has been in multifamily for 15-plus years, and Bellamkonda's is a fresh face coming to Bozzuto from the domain name registration company, Network Solutions, Inc.
"Like most of the industry, our team is just beginning to delve into the power and ramifications of natural search," says Thompson. Adds Bellamkonda, "I am jazzed about natural search and Google's initiative. Instead of telling end users how to use the Internet, they say 'educate us. Shortly, I will be able to tell my phone to 'find my friends in Las Vegas,' and the results will intrinsically incorporate applicable online sources for my contacts, narrowed down succinctly to just that group."
Both executives agree on key fundamental strategies to parlay searches into leasing traffic and effectively manage online brands.
Users first, search engine next.
Incorporate natural language skills, it is easier for both computer and consumers.
Include geo coding information, specifically geo-tagging, within the content of your community website.
Use hyper-local techniques when referencing a property; zip codes no longer define communities.
Micro-data tags are a key component for searchable and matchable information; Google even rewards you for educating their artificial intelligence machine.
Reputation management is becoming more necessary. Simple exercises, like routine Google searches for your community, can ease those unfortunate, embarrassing inclusions.
In the past, using marketing speech was a way of life. In today's marketplace, such complex, adjective-based descriptions for multifamily have rapidly become a thing of the past.
The algorithms of Hummingbird, in effect, operate on an 8th grade grammatical standard. Knowing your audience and its conventions ensures your messaging is appropriate to the greatest number of word choices.
"The secret lives in being able to appeal to a cross-generational audience. There is an underlying need to match our consumers, so we have to unlearn a few things from being key-word focused to conversational style, eco-friendly verbiage," says Bellamkonda. Thompson notes that the true challenge is engaging a contemporary audience without abandoning proven techniques to reach the consumer base.
Are we dumbing down conversations in response to Humingbird? "It's not a matter of dumbing down our message," says Thompson. "We still strive to meet that feature-rich detail that is necessary to engage prospective residents. Our wording conventions need to evolve."
"The formality of professional language skills and its associated marketing message is still pertinent. How we present our information must be in a more contemporary format," Thompson adds.
One example of this jargon evolution Thompson suggests might be changing "luxury, resort-style, Olympic-sized pool" to "large pool with huge sunning deck." He thinks that as a collective group, the multifamily industry can benefit from a fresh set of industry terms that better match the evolving consumer demographic. Another case-in-point: A young apartment dweller may not appreciate the benefit of a vaulted ceiling but, rather, hope for a 9-ft. ceiling in their new home.
Website traffic improves
Website traffic quality has improved across the industry resulting in more qualified consumer traffic matching up with desired product. Bounce rates, or website redirects back to search engines for alternative site choices, are at a historic low. This might indicate that search results and their associated click-throughs are more qualified. Targeted consumer messages are now created with more effective marketing information.
"Our lease-match reports, both from call center and yield management sources, indicate a lead-to-lease conversion of 6-8 percent from community websites and 3-5 percent for ILSs," says Thompson. "Both quality and quantity are surpassed by our proprietary presence. At the end of the day they convert at a higher rate. Search engine optimization is paying off."
Bellamkonda agrees. "We, too, have seen stimulus from our online leads. Now we need to do a better job on determining factors engaged in pre-search activities."
Thompson says, "It is no longer good enough to Google it as a performance validation in our community marketing audits. Behavioral marketing means modifying even our own searches with inherent profiling."
Since search engines continue to present deeper customized results in order to deliver more targeted advertising dollars, apartment owners and operators must continually reevaluate their own search placements according to this ever-changing focus.
All agree that the industry might benefit from a heavier emphasis on local content. This could include engaging descriptions of communities, as well as community participation in a particular neighborhood living experience. Multifamily properties are becoming a way of life, not just an asset. A marketing message has the great potential of deepening the relationship between consumer and community. A "chef's kitchen" brings a specific connotation of professional standards in which to create a meal. But a high majority of prospects are really searching for an "apartment with a floor plan that is great for entertaining in North Dallas."
Micro-tagging and more

One smart way to accrue search engine recognition is micro tagging content, or microdata, which was widely adapted with the HTML5 web code update. This is where your web developer inserts additional HTML tags in your web page text to provide links to sources that allow search engines and other applications to better parse your message. A great example of this is Wikipedia with all the internal reference links noted in each post. This embedded content defines important data within a page including addresses, information, even reference points for geo coding, allowing the search engine to capture the information for future searches.
Previously, meta tags were used to insert information into search engines. Today, content within web pages is becoming more important.
Is meta tag content passe? If so, what's its replacement?
"Meta tags should not be abandoned, but indexes (see schema.org) are now really important," says Bellamkonda. "This includes location within the website, citations for your consumers and programming our sites within today's standards."
Bellamkonda is referring to the World Wide Web Consortium's (W3C) lead on standardizing web page formats and content principles in order to advance search engine utility. While this effort is still new, multifamily is best-served becoming familiar with the W3C concept.
Geo-searches are becoming more refined, even applicable, to mobile search transactions. This is as a result of better geographically-based micro tagging, as well as permission-based GPS data inclusion.
"Banner ads now follow me through my online experience," Thompson says. "Unfortunately, leasing my next apartment is not an impulse purchase. A mobile coupon for a waived application fee is not effective."
The challenge to location-based advertising for multifamily is that it is permission-based messaging. Adds Bellamkonda, "Google ads arrive based on a location succinctly attached to where I am, at that second. When passing by an apartment community, Google can push a leasing special, but it will take some time and management commitment to incorporate advanced messaging associated with the leasing experience."
Thompson says, "We can readily take it to the next stage as there is opportunity for creating resident goodwill through market affiliations." Bellamkonda chuckles, "This message is brought to you by Bozzuto."
Successful online marketers now redefining geographic searches from what was once metropolitan districts and cities, into hyper-local areas, such as West Potomac Park or Georgetown in Washington, D.C. Communities across the U.S. are building functional descriptions that emphasize neighborhood value, rather than municipal affiliation. "This is a good point, there are colloquial terms that people use for places, and searchers are using the cool terms," says Bellamkonda.
High Point is a very desirable area in the N.C.-Piedmont Triad region. "This type of hyper-local destination is most effectively supported by a PPC (pay-per-click) marketing campaign" shares Thompson.
"Unfortunately, this multi-thin layered approach to strategic online community marketing has put an additional onus on our team to ensure its effectiveness."
Bellamkonda adds, "Every website should incorporate a blog within their presence. The zip code and city information is perfect, but the challenge today is that people seek an area that is culturally-pleasing so that content might no longer be enough."
Protecting brand reputation

"Here of late I embrace social networking," say Thompson. "But it requires interactive conversation starters. In a NMHC resident survey, 30 percent say they don't expect to see our presence on FaceBook, and nearly 60 percent wouldn't follow anyway."
Bellamkonda offers a different perspective, "At Bozzuto we are pushing forward with a collaborative effort. Our properties manage their own campaigns, but content is monitored and gathered at the corporate level. Social and ORM (online reputation management) is part of search, the social aspect is, in fact, part of the circle of life."
Thompson adds a practical spin, "When it comes to social media and networking, the associated cost is not just in creating content, but rather the human resources and its required time and talent of onsite teams. One must also consider that they might not be well-enough skilled in public relations to craft responses. To be well done, there has to be locality and not just response. If forced to choose, I pick conversations, as opposed to just responding to complaints."
To the future
Looking to the future with maturing voice-based searches, Thompson shares his frustration with current system-based telephone reason-trees and our incessant need to punch zero or scream operator. He laughs at the thought of a recent corporate interaction and his un-nerving intention to throw the phone across the room.
Truth be told, voice searches are becoming an instrumental factor in mobile web-based interactions with search engines, especially while driving. So, the Hummingbird search algorithm, albeit immature, was created to respond to natural interactive, conversational discussions.
"Keyboard based search is different than voice search," says Bellamkonda. Dialects, local color and cultural variances cause even the most sophisticated phone-based voice response systems to grind to a screeching halt. Admittedly, the future is verbal searches, though people find it so much easier to type than to speak their needs. "W3C can certainly provide insightful, technical guidance for our industry as this comes to fruition, but maturation will only continue through mutual participation," he adds.
There's a lot to consider with the new wave of technological advances, albeit, from just the online search perspective. Search is an integral part of the online experience, and from a commercial perspective, nearly all opportunities begin with some form of its advancement.
There might be an interesting dynamic from Hummingbird's projected potential: How will marketers track and monitor their success with a search engine that already knows who the auditor is and what responses they seek?