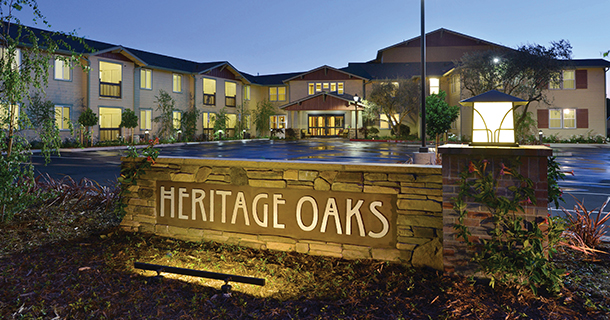 "The sheer number of baby boomers will fuel a demand for new housing in every age-qualified sector, from single-family to assisted living," said Manny Gonzalez, principal with national architecture and planning firm KTGY Group, Inc., who believes rethinking the old models and creation of new, innovative living environments will fuel development of apartment communities that will attract 55+ renters in pursuit of a healthy, active lifestyle.
Community amenities that Gonzalez, who has been designing housing for seniors for the past 20 years, lists under the heading of "so yesterday" include the catering kitchen, which has been replaced in many of the apartment communities KTGY designs by the community or demonstration kitchen, where professional chefs teach residents how to prepare nutritious meals.
Those meals also may include the healthy, organic vegetables the residents grow in community gardens.
"We've done gardens in almost every senior community I've worked on and raised planter beds make it easier for people. At the first community that I ever worked on in Lakewood, Calif., we had gardens, but they weren't community gardens. We had these two raised planter beds with some kind of flowers or plantings in them that, over the course of time, residents claimed as their own and started growing roses," he recalled.
Over the years, the residents began to conduct annual competitions to see who could grow the finest roses. "So, it became a great community asset. It became a community bonding opportunity and a networking opportunity and a social opportunity and it was just really exciting," he said, adding that men were especially competitive gardeners.
At another community, which had an odd-shaped, long, tall triangular site with a gore point at the top that was too small even for parking a car, KTGY put in a small garden that has become something of a victory garden, Gonzalez said.
The residents claimed individual plots in the garden area that now boasts a composter, a gazebo and a bench and has become a great amenity where residents can grow healthy, organic vegetables that they cook in their gourmet kitchens.
The gourmet kitchen, also referred to as an entertaining kitchen, is increasing in popularity in market-rate 55+ apartments, said Gonzalez, who is seeing a growing demand for more luxury age-qualified rental communities.
"What you will probably see, as those start coming on in the market, is the inclusion of amenities like the entertaining kitchen that now are found in master-planned, age-qualified communities like those built by Del Webb and Trilogy," he predicted, explaining that the entertaining kitchen is larger than a conventional kitchen and generally includes an island with seating for six to eight people.
"The idea is that, even while you're cooking or preparing a meal, generally you're entertaining, so the kitchen really becomes the center point of the entire home," he said.
He also firmly believes that a lot of amenities and apartment features that target Gen Y also appeal to the active, age-qualified renter, like the chalk board wall in the kitchen and the community-provided DIY (Do-It-Yourself) bucket with tools that allow residents at AvalonBay Communities' KTGY-designed, 138-unit AVA H Street in Washington, D.C, to individualize their apartments and are a huge hit with renters.
"Another one that I think is interesting that we're doing in our Gen Y communities is providing space for gourmet food trucks to bring meals to residents. The kids do it because it's a trendy thing to do, part of their lifestyle, but I'm talking to people about doing it in age-qualified communities, in senior communities, so instead of going out to dinner, they can have dinner brought to them by something that costs the apartment community owner nothing," he said. "You don't have to pay a cook or a caterer. You just have the truck come up and your residents can take advantage of it."
And those developments that combine ingenuity with functionality will create an important marketing advantage, he said.
The Garage at the 50-unit Heritage Oaks Senior Apartments, which opened in May 2012 in Oakdale, Calif., is one of the newest amenities in the KTGY arsenal and embodies that combination, said Gonzalez, explaining that the concept originated during a conversation with a client about what residents moving to an apartment community from a single-family home they may have lived in for decades might regret leaving behind.
The client mentioned a back porch with chairs, a vegetable garden and a barbecue area, all of which can be found at Heritage Oaks, and Gonzalez said he would miss his garage.
"That's where I hang out on a Saturday morning and listen to the ball game. That's where I go to smoke my cigar when my wife says, 'You can't smoke that in here.' So, I said, why don't we give these guys a garage to hang out in?" And, that's what they did.
The Garage at Heritage Oaks is the same size as a standard single-family residential garage–20 ft. by 20 ft.–with a roll-up door that opens onto the community's patio and barbecue area, making it a practical indoor/outdoor space that serves a dual purpose thanks to a door in the back that leads to the maintenance storage area, so the maintenance people can use The Garage as their workbench.
"And the cool thing is that they can get people from Home Depot's Do-It Center and Lowe's to come out and teach do-it-yourself lessons. They teach people how to fix little things, like how to wire a plug or what have you. So, it actually becomes part of educating the residents and ends up being a great opportunity all the way around," Gonzalez said, adding that The Garage concept has been copyrighted by KTGY.
"I just thought it was such a great idea that putting a copyright on it might be a good thing to do because every once in a while you come up with a unique idea and you want people to know it's yours."
He comes up with many of his ideas for new amenities and improvements in apartment design while visiting communities he designed five or ten years earlier to see how residents have modified things and what works and what doesn't.
"I was walking through one of my communities that actually had won a lot of design awards and I was going back about 10 years after to show what happened. I was going to take a picture of this balcony on a four-story building and I thought, 'That's not a great picture. There's a grey Tuff Shed storage bin on two of those units'," he recalled.
He walked a little further down the sidewalk and realized that as many as a third of the units had their own storage bins out on the deck.
"If that's not a sign to me as an architect that I didn't give these guys enough storage, I don't know what is," he said.
Another amenity that's going to be critical going forward is what Gonzalez refers to as "five bars" of cell phone reception.
When he first started doing age-qualified apartments more than 20 years ago, the apartment community mail room was a place where residents gathered to socialize. Because the mail arrived at about the same time every day, the residents would meet in the mail room to share news and photos of their grandkids.
"But, now, what you get is a text message or an email or a Facebook post from your grandkids, sending you pictures – much more frequently, which is kind of interesting, but you don't get the mail that you used to get," he said, explaining that the mail-room has been replaced by those emails and social networking sites.
"If they can't get five bars on their smart phones and they can't get their emails from their grandkids, they won't rent from you," said Gonzalez, who has observed prospective residents glancing at their cell phones to check for adequate reception during visits to 55+ communities.
In fact, he said, the biggest changes he has seen over his 20-year career in the senior housing business involve technology, beginning at the front door.
"You don't have a key anymore. You have a fob. And, it won't be too long before you actually enter your apartment with your cell phone. And, that technology is already here. And, at some point, we're going to get to where we have lock technology based on retinal scan and that's actually available now, as well.
"It's a little costly, but to think about being able to have your eye scanned and the elevator knows which floor you're on is pretty marvelous," he said.
"What you're going to find is a commonality among many of these amenities that has to do with what we call Total Wellness," which focuses on all aspects–mental, physical and emotional–of being healthy and well and thriving as an active adult, and a fitness center plays into that, he said.
The biggest difference between the Gen Y and 55+ fitness centers is that the weights for seniors might not be as big. "It's not a 25-year-old trying to buff up. It's an 85-year-old trying to stay fit. Where it used to be an Exercycle and maybe a couple of little barbells, now it's Pilates and yoga and other types of exercise that are literally Total Wellness. It's about keeping your entire body and core in good shape," he said.
Fitness On Demand, a video-based instruction tool that might include a yoga class or spin class or Pilates class featuring an instructor and people exercising on the screen that he's seeing in more and more 55+ community fitness centers, is also contributing to total wellness and doesn't require a group setting.
"Even if it's just you by yourself, the video kind of demonstrates it as if there's a group there and, unlike what you might watch on TV, you can pick it up at any point in time. You can be halfway through an exercise and stop it because you have to go somewhere and you can come back later in the day and pick it up right there and keep going," he explained.
That kind of setup can be accomplished very simply and results in a virtual state-ofthe-art fitness center.
"It's truly an area to refresh your whole body in, like yoga and breathing exercises to refresh your mind and your health. And the gourmet kitchen and the gardens contribute to that whole wellness and organic living, as well. It's really all about the total wellness of residents, as opposed to just trying to keep them busy with crafts."
Another trend he recently heard about and expects to include in the plans for future 55+ communities is bringing community services to the residents, like establishing a relationship with a local bank that might, for example, send a bank employee to visit the community to provide banking services for the residents on a weekly basis.
"I thought that was a pretty interesting way of bringing the community necessities into the apartment community itself," said Gonzalez.