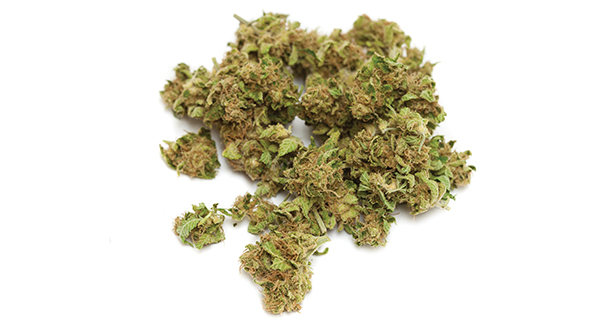 Who can smoke marijuana?

Anyone over 21 can legally use cannabis in Colorado. For those under 21, it is illegal, although minors can gain the benefits of medical marijuana with parental consent. Colorado legalized medical marijuana in 2000. People who already have medical marijuana cards will continue to abide by the same rules.
Where do people buy marijuana?

Starting on Jan. 1 licensed pot shops began selling weed. Like liquor stores, weed stores' hours are mandated by the state so no one can purchase weed before 8 am.
The state issued licenses to 136 shops, which were all previously medical marijuana pharmacies that had to upgrade their security systems and complete other required measures to become recreational pot shops. Most of the approved locations are in Denver, but others were issued to stores in Alma, Edgewater, Fort Collins, Garden City, Northglenn, and Pueblo.
How much marijuana can people buy?

Those with a state ID can purchase an ounce each time they go to a pot shop, while tourists can buy a quarter of an ounce.
Recreational marijuana will be sold for $25 to $30 per one-eighth of an ounce. Plus there's a 25 percent state tax, which is approximately $7 added to the sale. This will still be cheaper than black market weed, which averages for $50 an eighth. Medical marijuana only has local and state sales taxes applied to it, which range from 3 percent to 5 percent.
How will I know that my marijuana is real and what is in it?

Weed purchased at pot shops must have a label that lists its potency and any non-organic pesticides or fungicides used in its cultivation.
Will Colorado have enough pot to meet demand?

Some believe the supply of legal weed will not meet demand for it on Jan. 1, especially since major towns, such as Aurora and Boulder, have already announced they will not be ready to sell legal weed.
There's also speculation that the stores that open will not be able to deal with the crowds and security. Weed can only be purchased with cash.
Marijuana ads will be allowed in local magazines and television channels. They will not be allowed in places where children will likely see them. They are banned from television shows where more than 30 percent of the audience is expected to be under 21. Outdoor ads like billboards and bus decals are completely off-limits.
How does the state regulate the industry?

Marijuana businesses must be licensed and are required to record everything they do from seed-to-sale.
The tracking, along with restrictions on how weed can be transferred is meant to ensure that weed does not flow outside of the state. Businesses are also subject to an audit or inspection by the state Marijuana Enforcement Division at any time.
Will people get fired from their jobs for smoking weed?

They can. Every private company can set its own rules about marijuana use.
Will people be allowed to drive while stoned?

Technically it is illegal and it can result in a DUI, just like alcohol, for anyone with 5 nanograms or more of THC in their system while driving. But marijuana impairment can vary greatly from person-to-person and is hard to accurately detect. Habitual smokers can retain 5 nanograms of THC in their bloodstream, even if they have not smoked for more than 24 hours.
It is illegal to smoke or eat marijuana in a moving vehicle, but it may be carried in the car as long as it is in a closed container.
Will people be allowed to take marijuana on the plane even if it is just to another city in Colorado?

No. Every city and county in Colorado has its own marijuana regulations, with Denver's tending to be the most relaxed. That said, the Denver International Airport has specifically said it is against the law to take marijuana into the airport, so don't expect any smoking lounges. If you're found with marijuana at the airport, you could lose your weed and face a $999 administrative fine.
Author: Michelle Broder Van Dyke, buzzfeed