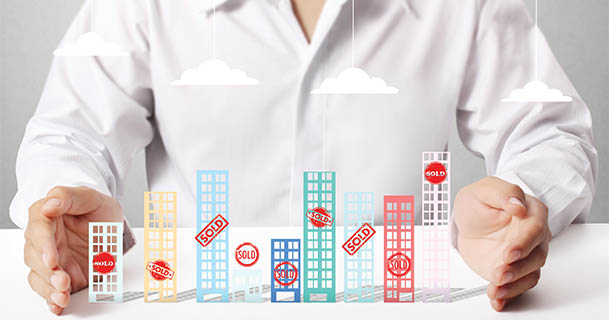 A recent industry survey conducted by Beech Street Capital, a Capital One company, reports that multifamily housing acquisitions are on the rise, driving an increase in demand for acquisition financing. Nearly half of the multifamily housing professionals surveyed plan to grow their portfolios this year, while only 18 percent expect to reduce their holdings.
"Many owners are choosing to renovate and modernize their properties to remain competitive and maintain customer satisfaction," said Beech Street President Grace Huebscher. "At the same time, savvy developers are looking to new markets for opportunities, contributing to a positive outlook for the industry."
The local picture seems to mirror the outlook nationwide.
"The multifamily market is booming, the economy is stabilizing and, as a result, many players are jumping back into the game," said Ronen Abergel, vice president at Uniondale, N.Y.-based Arbor Commercial Mortgage.
In addition to real estate professionals, Abergel said he's seeing an increasing number of small investors teaming up with professionals to invest $50,000 or $100,000 in syndicated deals.
"Even the average investor is feeling compelled to invest in real estate once again," he said, adding investors are feeling pressure to invest or risk losing purchasing power to inflation.
"Many investors are chasing the same properties right now which is making it increasingly difficult to find deals," Abergel added.
Consider the Engel Burman Group in Garden City, N.Y.: Currently in contract to develop 400 rental units in Uniondale, as well as a multifamily housing project that will be for sale in Seaford, the developer is actively "looking for dirt and land," according to partner Steven Krieger.
"We are bullish on multifamily housing on Long Island," Krieger said, noting the rental market is severely underserved.
Long Island is by no means a hotbed for apartment development. Currently, 18.4 percent (181,000 units) of Long Island housing is renter-occupied, down from 19.5 percent (183,062 units) in 2000, according to Martin Cantor, director of the Long Island Center for Socioeconomic Policy.
"There is a huge, unmet demand in rental occupied housing on Long Island," Cantor said.
Krieger said residents, specifically the 55-and-over population, are looking for lifestyle communities and alternatives to single-family homes. Engel Burman, the owners of The Bristal assisted-living chain, just received approval from the Town of Brookhaven for the rezoning of a location in Farmingville, where the developers plan to build another 145-unit facility.
While Arlington, Va.-based AvalonBay Communities—which acquires and manages rental communities in high-barrier-to-entry markets across the U.S.—has been successful on Long Island, and is an example of a national developer being drawn to Long Island's underserved market, Long Island's onerous approval process is generally a deterrent for developers, Abergel said.
If it weren't for Long Island's strenuous entitlement process, more builders would most likely look to the region for multifamily housing development, agreed Andrew Scandalios, senior managing director of HFF, a provider of commercial real estate and capital market services to the U.S. commercial real estate industry with offices across the country.
While Scandalios agrees with the results of the Beech Street Capital survey, Long Island has a lot of long-term ownership, he said.
Locally, there may be net buyers but not much inventory, Scandalios added.
While supply is a national concern, rising interest rates are another potential roadblock for multihousing developers. In fact, 34 percent of survey respondents cited rising interest rates as their greatest concern this year. In New York, several banks are currently very aggressive, some offering five-year terms at "ridiculously low rates" of 3 percent, Abergel said.
But if rates rise significantly, transaction activity will most likely pull back until the market adjusts, he said.
Scandalios said rising interest rates "don't seem to be an overarching concern in the next six to 12 months, but it's always possible."
Overall, as the housing market continues to improve, the owner-operators in the multifamily sector should continue to see solid returns on their existing investments, spurring more development and investment, according to Christopher Coiley, first senior vice president and division head of New York commercial real estate for Valley National Bank.
"The stable multifamily investment, which is usually the slow and steady route, should continue to help satisfy the developers' and investors' appetites," Coiley said.
Author: Kristen D'Andrea