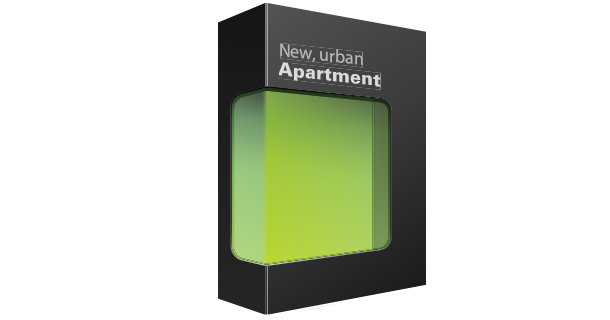 Katie Graham moved into a new apartment in Nashville, Tennessee, for its gym, rooftop deck with heated pool, and the bars and restaurants in the neighborhood below. She didn't mind the size of the 562-sq.-ft. studio.
"I just wanted to be in a good area and wanted good amenities, so I wasn't looking for something huge," said Graham, 25, who relocated from her hometown in Jackson, Tennessee, two hours away. "I'm by myself and don't need all that. The bigger the area, the more furniture you have to buy."
Young professionals are paying top-market rents to live in new upscale apartment towers sprouting in Nashville and other downtowns across the country. They're sacrificing living space for a prime urban location and extras such as cooking classes, dog-wash stations and poolside Wi-Fi. Developers, in the biggest U.S. apartment-construction boom in almost a decade, are shrinking the size of units so they can command luxury rates without narrowing the pool of potential tenants.
The median size of apartments in new U.S. buildings fell last year to 1,043 sq. ft., the smallest since 2002, Census Bureau data show. At the same time, leasing is getting more expensive. The U.S. average rent-per -sq. ft. was $1.25 in May, the highest on record dating to 1996, according to Axiometrics Inc.
Shrinking spaces
Apartments are 18 percent smaller in San Francisco and Seattle than they were 10 years ago, Axiometrics figures show. Sizes have declined 15 percent in Boston, 11 percent in Austin, Texas, and about 7 percent in Atlanta and Denver. Seattle's average size, among the smallest in the nation, fell to 756 sq. ft. from 1,012 sq. ft. in 2004.
Micro units, which are as small as 200 sq. ft., have appeared in cities where space is at a premium, such as New York, San Francisco, Seattle, Boston, Washington and Portland, Oregon. They're also getting built in Cleveland, Austin and Nashville.
Higher-density towers are "revitalizing downtowns," said Jeff Meyers, president of Meyers Research LLC, a Beverly Hills, California-based real estate advisory firm.
"You want feet on the street and want young, dynamic economies," Meyers said. "Building smaller hits the biggest bandwidth of household income of the millennials. In this generation, they're willing to accept the smaller unit because they only have so much income to go around."
Leasing costs
Rents in June rose faster than wages in all of the 25 largest U.S. rental markets, according to Trulia Inc. A two-bedroom apartment in those areas costs more than 40 percent of the average local wage, the San Francisco-based company said in a report.
Graham pays $1,450 a month, which includes parking, fiber-optic Internet and 48 channels of satellite television. She works from home, and when her boss flew in from Cincinnati, they settled into one of ParkCentral's conference rooms.
"It's higher than what I wanted to pay," said Graham, a sales representative for Kraft Foods Group Inc., who moved to Nashville in January. "It's worth it with all the amenities. When my mom comes up, she says, 'Do you realize how lucky you are?'"
Urban apartments are in high demand as many young professionals and empty-nesters settle in areas with easy access to jobs, shops and entertainment. Rising home prices and stringent mortgage standards have locked out some potential homebuyers, adding to the pool of renters.
Urban shift
Because offices are concentrated in downtowns, job growth draws tenants in, according to Sanjay K.C., senior real estate economist at Axiometrics. Changing renter tastes and higher gas prices that make driving more expensive also have helped make cities attractive, he said.
"Flight to suburbs was common during the housing boom," he said. After the bust "there was a return to the urban core once again."
Developers seeking to accommodate tenant demand sent multifamily housing starts in April to the highest level since January 2006, according to the Commerce Department.
An increasing share of construction is happening in downtowns, even in cities such as Dallas and Charlotte, North Carolina, where most workers traditionally drove home to the outskirts. In Houston, 55 percent of new apartments are being built downtown, which now has only 18 percent of the existing units, according to figures from MPF Research. More than half of new apartments going up in Boston, Atlanta and Chicago are also in more-urban parts of the cities.
Next tier
The population of people in their 20s and 30s grew the most last year in lower-density cities and big-city suburbs, according to an analysis of Census Bureau data by Trulia.
"The emphasis on the urban core and, in turn, smaller units, is spreading to the next tier of markets," said Greg Willett, VP of MPF Research, a Carrollton, Texas-based apartment-data firm.
In the center of Austin, the 4,515 apartments under construction will increase the supply of units by 40 percent in the next 12 months, said Robin Davis, manager of data firm Apartmenttrends.com.
Austin apartment buildings compete for tenants with yoga and spin classes, music studios, poker rooms, community herb gardens, telescopes for nighttime gazing, dog parks and electric-vehicle charging stations, Davis said. Living space has been compressed, with formal dining rooms scrapped in favor of kitchen islands that double as eating areas or desks, she said.
Builder risks
Rising construction costs and mounting competition have spurred at least one developer to pull back. In downtown Minneapolis, Turnstone Group canceled a proposed 140-unit tower in late 2012, said Chip Johnson, the company's founder. Turnstone has since focused on buying and selling land for single-family home communities.
"Anytime you see that many cranes on the skyline with projects under construction going for the same price point and demographic, it should make you pause," Johnson said.
Builders may be adding too many units for tenants who eventually will grow out of them, said Ryan Severino, senior economist for research firm Reis Inc.
"The real risk is that they're building a lot of small apartments based on demography, and demography is not a permanent thing," Severino said. "The odds are, some of the young people aren't going to live in cities forever, so who fills them?"
More affordable
While rents will moderate as the supply of units increases, it will take time, according to Jed Kolko, chief economist at Trulia.
"Building more affordable units would have more of an immediate effect on affordability," Kolko said in an interview. "But if you build enough expensive units, they don't stay as expensive."
Building small helps make housing more affordable because tenants care about the rent and pay little attention to square footage, said Tony Giarratana, owner of Giarratana Nashville LLC, which sold the land for the 200-unit ParkCentral to Cincinnati-based North American Properties.
Giarratana has started construction on a 146-unit project with spaces as small as 396 sq. ft. And he's just pitched a six-story property to debt and equity investors with two options: it can have 191 units with an average of 492 sq. ft., or 142 units and 656 sq. ft. Including more apartments would knock down the average monthly rent to $1,282 instead of $1,491.
"We're strongly advocating for the 191-unit scheme," Giarratana said. "Either one of these is viable, however, we believe doing smaller units makes these units more affordable to a larger universe of renters. That's $209 a month that a renter has available for other things."
Author: Prashant Gopal, bloomberg.com