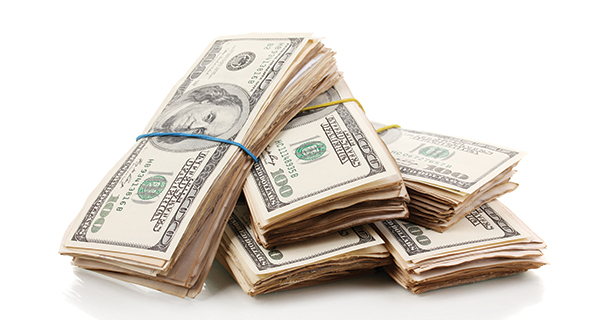 Oculus raised money on Kickstarter in September 2012 and was purchased this year by Facebook for $2 billion. The prize for the 9,522 Kickstarter investors who ponied up $2.4 million for Oculus in 2012? They had been promised only "posters, T-shirts and, for more generous backers, early prototypes" of the headset.
In fact, "equity crowdfunding"—the sale of corporate equity stakes through online platforms—wasn't really possible until 2012. That year Congress passed the JOBS Act, which legalized equity crowdfunding, albeit only for accredited investors (those with a net worth of $1 million, excluding their primary residence, or an annual income of at least $200,000).
Since then, there's been quite a bit of arguing about how the rules should work. But equity crowdfunders have helped fund new ventures like Bitvore, a platform to analyze complex data streams, which raised capital through a platform called EquityNet, and Pono Music, a purveyor of high-resolution music downloads and listening devices founded by rocker Neil Young.
Now they're turning to real estate.
The property play
At first, real estate doesn't seem like an obvious play for crowdfunding. The problem is that it's expensive. The collective market capitalization of publicly-traded equity REITs—they own only a small fraction of all commercial property in the U.S.—is a whopping $670 billion. And though a few crowdfunding projects have raised more than $10 million, most attract just a few thousand dollars.
Yet, this year the idea of using crowdfunding in real estate seems to have caught on. For now, it's available only to millionaire accredited investors. But there are several firms vying to become the Kickstarter of real estate. One is Beverly Hills-based Realty Mogul, which oversaw the campaign that raised $1.5 million for that hotel in Palm Springs for owner Kittridge Hotels & Resorts. Another is Fundrise, a Washington, D.C.-based platform backed by a list of notable players like Silverstein Properties, developer of the new World Trade Center. The Wall Street Journal reported in June that, collectively, these and "dozens" of other real estate crowdfunding firms had raised $135 million in debt and equity for various owners and developers.
A scramble for new platforms
There's plenty of other action. Last month the Journal reported that a crowdfunding outfit called Groundfloor raised $1 million in seed cash and is moving from North Carolina to Georgia, where investors who are not accredited are legally allowed to buy equity on crowdfunding platforms. This week Bloomberg reported that a former Google executive has teamed up with a travel-industry attorney to start yet another crowdfunding site that they hope will change the way commercial mortgages are financed. As Bloomberg put it: "They're partnering with small, non-bank lenders whose short-term commercial-property loans they can fund using a throng of individual investors."
Why are realty investors interested in crowdfunding, anyway? Weren't REITs supposed to be enough? Smartly run REITs like Vornado Realty Trust, AvalonBay Communities and Prologis own some of the biggest, most sought-after office, apartment and warehouse buildings in the world. You can buy common stock in these companies with one call to your advisor. The average REIT common share pays a dividend of about 4 percent these days. Most companies maintain very low levels of debt and spread out your risk by owning dozens upon dozens of high-grade properties. (Only one major REIT, General Growth Properties, went bankrupt in the last economic meltdown.)
The one thing REITs don't offer is the thrill of investing in a single property. Real estate has long been a favored investment class due to its "touch it, see it, feel it" quality. And if you've ever raised funds for your venture or invested in somebody else's, you know that developing a single property can be a tough, high-risk affair. Brokers tend to keep their best deals off-market and close to the vest, ensuring they're won by insiders.
Crowdfunding may offer novices an opportunity to get in on the action. It may also bring some of the problems that real estate syndications brought us in the 1980s. It's far too soon to know either way.
The crowdfunding industry at large, though, seems to practically double in size every year. According to crowdsourcing.org, the total funds raised grew from $2.7 billion in 2012 to $5.1 billion in 2013 to a projected $10 billion this year. The portion of that likely to go to real estate is small but growing. According to Nav Athwal, cofounder  of RealtyShares, "Over the last year, crowdfunding for real estate platforms has been responsible for raising over $100 million for hundreds of real estate properties across the U.S."
Log in
Landlords and developers are turning to crowdfunding because banks or other traditional financing sources have turned them down. Another reason crowdfunding is catching on is certainly the online nature of it all.
I decided to investigate by signing up as a potential investor myself. I found that there are a variety of websites. I looked for well-invested, established platforms. Since none of these have been in business very long, I researched each platform's founders, gathered reviews and tried to pick a platform that seemed to offer solid customer service.
Upon registering with a crowdfunding website, I had to wait exactly 504 hours, the SEC-prescribed cooling-off period before the platform can begin sharing opportunities. Then I was permitted to browse. I'm going to sketch out what I found in broad strokes.
The opportunities I saw were for small deals of a non-institutional quality, requesting a minimum investment of $20,000 to $50,000. These weren't the deals that your pension funds or REITs would compete for. The crowdfunders will be classified as limited investors. But the sponsors owe them the same level of fiduciary duty they pay to any other equity investor.
Investment types range from renovations to distressed debt. Typically they're cash-flowing existing assets. Most deals require a hold of three to five years, with annualized returns of 10 percent to 30 percent—enough to double and possibly triple your money.
If you buy in, you're grouped with the other crowdfunders. The crowdfunding platform organizes you as single limited-partner entity which the platform manages. Deals are vetted and sponsorship documents are negotiated in advance and on a deal-by-deal basis. The crowdfunding platform supposedly performs a tremendous amount of due diligence, like checking the references of the sponsors in each deal and scrutinizing the financials and business plan of every deal.
Once the strategy is set, the investments to be acquired are usually identified in the offering. If they're not, they may be called "blind," perhaps because the sponsor hasn't yet identified or acquired the property. The crowdfunders are under no obligation to commit any further capital after the initial investment.
Where's this headed?
Clearly this isn't going to displace large-scale funding from institutions. It won't replace REITs, either. This form of raising capital looks like it would work best for smaller projects that need between $1 million and $4 million in equity.
Still, beware. This is equity, often on property that is going to carry significant debt. The sponsor can default. The investment can go to zero.
If you're an individual investor who wants a safe play in real estate, nothing is going to match a well-managed REIT. They own packs of institutional-grade real estate and vast diversity in cash-flow streams.
Real estate crowdfunding won't make you the next Donald Trump. But if you like the idea of getting a play on a modestly-sized commercial or multifamily property and you're an accredited investor, this may be the game for you.
Author: Vanessa Grout