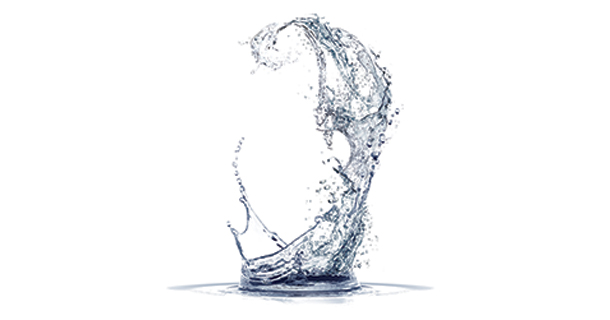 It isn't just the additional cost that's irking California residents—it's the growing suspicion among neighbors suddenly stuck splitting one big water bill. A vast majority of California's apartment communities have one master water meter, not individual ones for each unit. So there's no way to measure who's conserving and who is letting the tap run wild.
"I'm not going to pay for other people to do their laundry and take hour-long showers," said Samantha Brown, who recently moved out of her California apartment into a single-family home. "It's not fair."
Tensions over water are mounting among residents of multifamily dwellings in a state where more than 40 percent of the population live in apartment buildings—nearly 16 million people. A social experiment on water conservation is playing out on a grand scale, from studio apartments to penthouses, from duplexes to high rises.
"When residents are paying for a water bill, they conserve. When they're not, they go crazy," said Doug Smith, president of Fuller Enterprises, who started charging his residents for water last year at Mountain View apartments in Concord, one of 22 apartment buildings he owns throughout the San Francisco Bay Area.
Already, he says he has seen a 12 percent reduction in water use since he started billing his residents a year ago. On average, he says, his residents' water bills are running about $23 a month.
"Before, when residents weren't paying and the toilet was running and the shower was dripping, we'd say, 'Why didn't you tell us?' " he said. "Now, we get calls all the time. It encourages them to conserve."
But others say it's not that simple in the world of multifamily living, where relying on your neighbor is often harder than it sounds. Will residents conserve if the family down the hall does not? Will property owners install low-flow toilets and fix leaky faucets if they no longer pay the water bill?
"It creates a situation where no one is doing the right thing around conserving water," said Leah Simon-Weisberg, legal director of the San Francisco-based tenants' rights group Tenants Together.
That's not what you want to hear in the midst of California's worst drought in history, with Gov. Jerry Brown imposing severe water restrictions and big fines for abusers.
While much drought conservation attention has been focused on California farmers and homeowners with big yards who use far more water than multifamily residents, water usage among the state's millions of apartment residents still equals about 15 times what the city of San Francisco uses each year.
About 80 percent of apartment residents don't have their own water meters to gauge their personal water use. So, for more than 12 million residents, there is no correlation between the amount of water they use and the cost, according to a legislative analysis of a new bill to correct that in the future.
For more than a decade, state lawmakers have grappled with the issue and are now considering legislation that would require submeters installed in each apartment unit for all new construction. But even if SB 7 authored by State Sen. Lois Wolk passes, it would only affect those communities built after 2018.
So what happens now?
"This summer, you'll see more and more property managers and owners, if they don't already and can't install submeters, asking residents to pay (some share of) the water bill," said Debra Carlton, the California Apartment Association's senior VP for public affairs, who has lobbied on behalf of 50,000 apartment building owners. "It's not the best way to do it, but in some cases, it's the only way."
Property managers and owners of rent-controlled apartments and Section 8 low-income housing are generally prohibited from billing tenants for water. And San Jose Water Co., which has announced strict water use limits on homeowners, has given its customers living in apartment complexes a pass, asserting that most are already fairly efficient with water use because they tend to have less landscaping than single-family homes.
Built in the 1960s, the Mountain View apartments in Concord look like so many others spread across California: more than 160 units, two-stories with long balconies, three small swimming pools and a few grassy areas.
Smith, who owns the project, says he is doing his part to achieve state and local water conservation goals. He is cutting back landscape watering on his 22 properties to two days a week, as many local jurisdictions require, he said, and is replacing grass with synthetic lawns at some complexes.
His Fremont property has submeters, he said. But in Concord, he says he's trying to be as fair as possible without them, picking up 20 percent of the total bill to pay for the common grassy and pool areas, and dividing the rest depending on the size of the apartments and number of occupants.
But if residents don't do their part to conserve, everyone in the community will have to pay even more.
"They need to work together," he said. "If we're going to be penalized, they're going to be penalized."
Easy for him to say. One resident at the Concord complex who didn't want to be identified tried to band together with her neighbors to protest the water bills, but it fizzled when they feared they had little power or recourse.
William Scott, 25, who lives in the Concord community, isn't protesting. But he says splitting the water bill with neighbors isn't the best solution.
"It's a little frustrating. You can't control it," he said. "Who are you going to complain to? All you can do is try to save enough money to buy a house."
While Smith is paying to water the common areas at the Concord apartments, he's not required to by state law. That means some landlords could pass on the entire water bill to residents—and if they want a lush lawn to attract new renters, drought be damned.
Last summer in Santa Cruz, which imposed some of the strictest water rules in the region, an apartment community admitted it was overwatering its landscaping and was fined for exceeding its water allocation. While the property owners denied they passed along the penalties to the residents, the residents there contended that was the only explanation for the spike in their water bills.
Those in the apartment industry say that over time, when old apartment buildings are knocked down and new ones are built with submeters, tensions between landlords and tenants and among neighbors will surely diminish.
"I can understand where residents are coming from—that they're getting a much worse deal now" by having to pay separate water bills, said Michael Foote of NWP Services, which provides utility billing and energy management services to apartment communities across the country. "But in part, the deal they were getting was contributing to the problem."
Requiring residents to share the water bill is "leveling the playing field so everyone has skin in the game to conserve," he said. "Changing people's behavior is difficult. But one of the best ways to do it is through their wallets. That's where people pay attention."
Author: Julia Prodis, Contra Costa Times