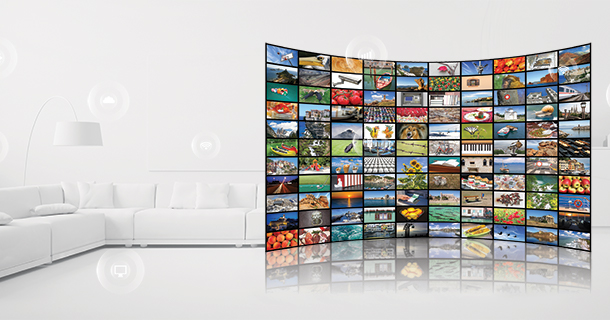 "Our new Camden technology package with Internet service is rolling out as scheduled and, for the second quarter, contributed approximately 45 basis points to our same-store revenue growth, 100 basis points to our expense growth and 20 basis points to our NOI growth, all in line with expectations," said Camden CFO and Treasurer Alexander Jessett during the REIT's Q2 2015 earnings call July 31.
As of the end of last year, Camden anticipated an eight percent increase in property utility expense for 2015 as a result of the bulk internet initiative, said Jessett during the company's Q4 2014 earnings call.
"Many of you are aware of our existing bulk cable program, where we purchase cable directly from our providers at wholesale and then provide cable services to our residents at a discount to retail prices, generating a profit," he said.
That program, which was installed across Camden's portfolio beginning in Q3 2005, was part of the company's Perfect Connection initiative.
The bulk Internet program, which also includes WiFi and HDTV, will work the same way, said Jessett.
"Like our cable program, the residents will receive Internet service at a lower price than they could get in the retail market and Camden will make a profit. A win-win situation," he said.
"As 2015 is an implementation year for the program, the actual net profit will be minimal. However, this initiative should become meaningful in 2016 and beyond, contributing an estimated $5 million in annual FFO," Jessett predicted.
Camden CEO Ric Campo told analysts during the call that the net contribution of the program would be less than $1 million in 2015.
The rollout of the program across the company's portfolio that, as of the end of June, included 58,446 apartments in 168 properties, is scheduled for completion in 2016.
Where the rollout occurs depends on where the contracts are and who the provider is—whether it's Comcast or Time Warner. "As we get the contracts in place and get them negotiated, then that's where the rollout occurs," Jessett said during the Q2 call, adding that there is a physical limit on how many communities the company can hook up to the services at one time, based on personnel constraints, but the rollout is pretty uniform across the portfolio.
"Ultimately, we think somewhere upwards of 85 percent to 90 percent of the communities will have a high speed Internet solution bundled with cable," he predicted.
However, not all Camden residents are happy with the program, which includes a mandatory charge for the service that is included in all new and renewal leases as of the beginning of July, and replaces the previous technology package.
A resident of Camden Bay apartments in Tampa, Fla., said on the REIT's Voice of the Customer blog that the previous technology package, which included access to 60-channel basic TV, cost $47 a month. The new technology package replaces that offering with one providing HD TV and 35 Mbps Internet, for which residents now are charged $90 a month.
While acknowledging that the service charge is not much different from a deal a tenant might arrange independently with an Internet or TV service provider, the resident complained, "You have no option to opt out or chose any other service provider and, if you do so, you will still pay for this service."
Andrew Smith, president of Fairfax Station, Va.-based Ancillary Services Management, believes the benefits of the bulk Internet program eventually will outweigh those objections.
Not only is it an easier way to sign up for Internet service when it's included in the lease agreement, but it also is ready to use when a new resident moves in. "They don't have to purchase it. It's all included in their rent. So the benefits are you go in, you plug in and you're online. You don't have to wait two or three days or longer to get Internet hooked up," said the ancillary services expert.
Some people may be upset if they must change their email addresses as a result of the change in Internet service provider, he said.
"If for your whole life, you've always had johndoe@comcast.net and all of a sudden, you're forced to use Verizon and change your email to johndoe@verizon.net, that throws you off and you're not happy," said Smith.
"I think the biggest thing is people don't like to be forced into doing something. If there's a negativity, it's 'I don't want it because you're telling me I have to have it.'
"You tell people they have to have electricity and they don't complain. You tell people they need water and sewer and they don't complain. I think it's a temporary reaction because people like to have choices," said Smith, adding that Internet access is viewed more like water, sewer and electricity than as an amenity nowadays.
If you're a family of two to four, you have anywhere between 12 and 20 devices that are connected to the Internet, he said, listing cell phones, computers, iPads and maybe a smart box for NetFlix and DVR setups and smart home devices like lights, locks, thermostats and other household appliances that offer remote control over an Internet connection.
"And they're talking about wearable devices like a shirt that will monitor your sweat and your blood pressure and all of a sudden you could have three or four hundred devices connected to the Internet," he said, predicting that eventually a gigabit of speed will be needed.
"That may be why Camden is doing this, knowing that gigabit speeds will be needed and they're looking at it as that next utility," he said.
Camden, he said, is "taking a bold step" with the Internet initiative.
"It's definitely a market differentiator," said Smith.