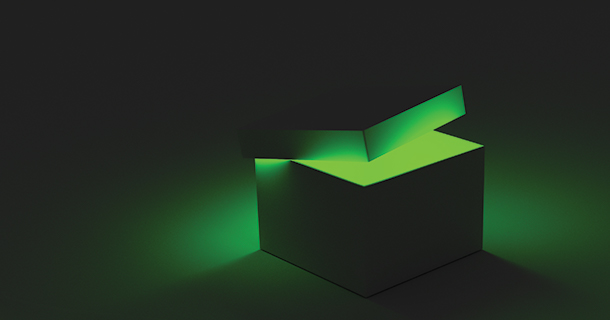 Today, the Washington, D.C. firm is largely accepted as the reigning online provider of commercial real estate (CRE) data and related services for every sector—retail, office, industrial, farm property, raw land, small businesses and, most recently apartments, with a database that continuously updates information about every multifamily community in the nation with five or more units.
While some industry players may view CoStar as a relative newcomer to the multifamily space, the company's founder and CEO Andy Florance told MHP editor-in-chief Michael Rudy during the NAA conference last June that he has been collecting multifamily data since 1984.
On December 17, CoStar celebrated the relaunch of ApartmentFinder.com, after purchasing the company from Network Communications, Inc. last June for $170 million and completing a $30 million site rebuild.
A recent survey of 25,000 renters by J Turner Research indicates that Apartment-Finder.com is the second most used site for apartment searches in the U.S, behind Apartments.com, a similar ILS that CoStar also owns.
CoStar purchased Apartments.com from Classified Ventures in March 2014 for $585 million and spent $80 million to update the site's technology and another $100 million to market the site and build brand awareness.
CoStar says its data on available units and rents is more accurate and timely than its competitors' because both ILSs have direct access to the inventory systems of owners and property management company clients and the benefit of data gathered by more than 1,600 market-specific researchers.
Through Apartments.com and ApartmentFinder.com, CoStar is connected digitally to the back-end systems of tens of thousands of apartment communities and CoStar's researchers have been to every building in the country. CoStar is searching the web continuously and gets about 1.3 million data points per day. CoStar also has 250 secret shoppers who continuously go to these properties as renters trying to get the lowest rents they can get, collecting all the details about the communities. CoStar makes that data available to the consumer in real-time and that's exactly what renters want—to be able to see actual available apartments and actual rents, said Florance in June.
By integrating the back ends of the two ILSs with CoStar's proprietary software, CoStar is able to leverage the same research, systems support and sales platform for both sites and drive cost savings and synergies.
"The real benefit of the CoStar apartment network is that property managers only have one place to go to analyze, manage and evaluate all their leads across their business and manage their advertising processes on the back end," said CoStar Chief Marketing Officer Becky Carr during a phone interview in January. Apartment owners and managers had expressed during focus groups with CoStar that they would prefer to deal with only one salesperson, one online upload and have one place to go to manage their listings, yet it was important to them that those listings go out across multiple sites.
CoStar markets Apartments.com and ApartmentFinder.com as separate brands to consumers with the former focused on providing the most interactive tools for renters, and the latter targeted at renters for whom price is paramount. In addition, ApartmentHomeLiving.com provides renters the ability to narrow their search based on lifestyle preference.
Research indicates that apartment seekers visit three to six sites in their hunt for a new home and CoStar's objective is to see that one or more of CoStar's sites are chosen. CoStar believes managers and owners of apartment properties will benefit from the additional exposure options for their listings provided by CoStar's multiple sites and that this will result in higher quality leads.
"The legacy of CoStar Market Analytics information, coupled with best–in-class ILSs combined, delivers exactly what the business community is demanding—sites that attract different audiences, coupled with the info needed to make the most informed decisions about rents, understanding occupancies, rent concessions and the competitive environment. That's the piece that makes CoStar's multifamily platform unique," said Apartment Finder president and now CoStar SVP, Apartments, Marcia Bollinger.
"The data CoStar provides is real-time, accurate and transparent and no one else in the market can provide that," she said.
"Any piece of information in CoStar Market Analytics is no more than a week old. If you are a property manager looking to set your rents, you know by virtue of using CoStar what your competitors down the street are offering. We have field, telephone and airplane researchers, you name it, we cover the real estate market from all angles," added Carr during a phone interview.
CoStar uses a subscription-based pricing model with four levels of pricing for customers to choose from. "If a customer is in lease up and needs a high level of leads, they can dial right up to our top-level package. If they are subscribing for a Section 8 or tax credit property or their property is at high occupancy, we have a package level to fit their needs," said Bollinger, adding that all bells and whistles on the websites are included in the subscription price.
Becoming the gorilla
The huge monetary outlay CoStar made to purchase the two ILSs, and the costs to market and integrate them, has negatively impacted the company's short-term financial results.
But analysts that follow CoStar are seeing that investment begin to pay off and the distance widen between CoStar and its competitors, according to a report by Morningstar analyst Stephen Ellis last October.
CoStar's key metrics continue to accelerate, he said.
Since launching CoStar in 1987 and executing a public offering two years later, Florance has wanted nothing less than to dominate digital real estate on a global scale.
After more than 20 acquisitions and billions of dollars spent on technology, the company has become what one broker called the 800-pound gorilla in the CRE tech world, monitoring 4.6 million properties in North America, the UK and France.
Florance began tracking apartment buildings, along with every other commercial building in the Washington D.C. area, from his dorm room at Princeton, where he earned a B.A. in economics.
"(We tracked) every single apartment building sale, so we knew where they were, and for every building sold, we looked at the courthouse records and would drive out to the buildings and photograph and measure them and find out the unit mix and who the owner was and then appraisers and brokers would use that information to value buildings to buy and sell them," Florance told Rudy in June.
But being ahead of the curve sometimes means waiting for the rest of the world to catch up.
While Florance analyzed the collected data using software of his own creation, the brokerage community had yet to enter the computer era, so Florance published the data in a print book called Cornerstones and distributed it monthly to brokers and appraisers.
When the personal computer became de rigueur for CRE brokers, Florance sold Cornerstone, launched CoStar and set out to collect data on every single CRE building in the nation.
"When you do that for 30 years you get (information about) a lot of apartment buildings," he said.
"We had been selling such forecast analytics as supply and demand characteristics and employment forecasting to some of the biggest players in the CRE industry, as well as major banks. We were collecting a lot of data and licensing that data from other people, but they couldn't bring the data to us fast enough, so we decided to do it ourselves. Somewhere around 2000, we decided to build a database of every building in the country. We did a grid pattern of the country and used very sophisticated technology cars with electronic mapping, gathering assessment data, phone records and built a complete database of nearly a half million multifamily properties," he told Rudy.
The company's acquisition of its closest online competitor LoopNet in 2012 married CoStar's focus on market intelligence to LoopNet's focus on properties for sale in the marketplace. CoStar's subscription-based information service doubled its customer base after the transaction.
Meanwhile, Millennials and Baby Boomers continued to drive rent growth at a rapid pace. CoStar prepared to take a huge digital bite out of the apartment sector to capitalize on what Florance saw as an opportunity to carve a niche in the $2 trillion multifamily asset class.
In 2013, the company launched CoStar Market Analytics, a multifamily database that provides information about more than 550,000 apartment communities.
Next, CoStar went ILS hunting to provide the online portal piece the apartment industry was missing. The ILS industry at the time was working with aging business models that listed unavailable units and inaccurate data.
If CoStar could provide renters with a better way to search for apartments online, the company could, in turn, give its paying advertisers more quality leads.
Three months after launching CoStar Market Analytics, the company went under contract to purchase Apartments.com. ApartmentHomeLiving.com and Rental-HomesPlus.com also were part of the deal with seller Chicago-based Classified Ventures, an investment group that included newspaper companies.
With a large capital spend allocated to the task, CoStar brought together its teams from LoopNet, CoStar and Apartments.com to rebuild the site.
The new Apartments.com relaunched in February with more listings, more responsive mapping and improved search tools and state-of-the-art search engine optimization (SEO).
Florance said in a statement that Apartments.com has transformed the way owners and property managers market their apartment buildings, moving them from the classified ads section of Classified Ventures owners' newspapers to more effective online advertising, in much the same way that LoopNet revolutionized how owners and brokers market the CRE sectors of office, industrial and retail.
Brand awareness
Research had indicated there was no trusted, branded website that stood out on the Internet to help the nation's more than 100 million renters—30 million of which move annually—find an apartment.
To drive consumer awareness to its new acquisition and erase any negative spin around renting, CoStar did what no other company had done before to popularize apartment living—launched a $100 million ad campaign, starring actor Jeff Goldblum as Silicon Valley maverick and visionary futurist Brad Bellflower to be featured in print and television ads and across social media sites Facebook and Twitter.
"When the media campaign launched it was unprecedented in the multifamily space. Nobody had come close to being able to fund a campaign that promoted apartment living and encouraged renters to go online to get information," said Bollinger.
The competition soon followed. Rent.com—an ILS that is part of the RentPath network of sites—responded in June with its own site rebranding and an expensive television campaign staring comedian J.B. Smoov as the "Legit-a-Master," personifying what Rent.com refers to as its "legitimate apartment listings."
But being first has its advantages if one can deliver what one promises.
Florance told analysts in October that by September, Apartments.com had nearly 60 million monthly page views, or about three times Rent.com's 17 million, based on numbers from Alexa Rank.
Responding to research indicating reviews are very important to renters searching for a home on the Internet, CoStar offered to give free rent for life to the winning writer of an apartment review contest launched in June.
CoStar received more than 155,000 reviews during the 12-week contest period, nearly 1,800 per day, close to ten times the number of reviews posted to Apartments.com in the prior three years.
To enable CoStar and its clients to be aware well in advance of any new apartment communities coming online, CoStar charters aerial surveillance planes with military pilots handling the flights and a team of surveillance researchers operating a high-resolution camera system with augmented reality data overlays.
As of Q3 2015, CoStar had flown over 28 U.S. metros and discovered nearly 120 million sq. ft. of new multifamily building activity, but Florance believes that, by the time his aerial team has covered the entire U.S., they will have identified close to a billion sq. ft. of previously unknown construction.
Florance noted in Q3 that new apartment development represents stiff competition to CoStar's clients, sometimes requiring them to change their leasing strategies. For CoStar, he said, they are good revenue opportunities, as buildings looking to lease up have the largest advertising budgets.
No risk, no reward
The acquisition and relaunch of Apartments.com carried significant risk for CoStar, and Florance admitted to analysts he awoke several times at 4 a.m. during the process of rebuilding the Apartments.com website.
Would CoStar be able to rebuild and integrate the new site across multiple platforms within its budgeted timeframe? Could it collect enough content to improve renters search experience and drive brand loyalty? There were many more unknowns, but when the post-launch results were released last March, CoStar reported that net sales were up 827 percent in the first quarter of 2015, more in one month than in the previous year.
While Florance acknowledged that a single month of sales does not make a meaningful trend, he also told analysts that many of the thousand-plus apartment communities that signed up with CoStar in March curtailed their spending on competing sites.
"We do know that was the case with ApartmentFinder.com. After turning in reasonable growth for the past few years, their sales turned down as we launched our new site," he told them.
Double exposure
While in the midst of purchasing Apartments .com in 2014, CoStar was shopping for its second ILS.
Apartment Finder, with a similar business model and approximately 13,400 properties listed on its site, was among those courted.
CoStar planned to build a network of multiple ILSs, influenced by other big rental site operators like Zillow Group, which, in addition to Zillow, owns Trulia and HotPads, and RentPath, Inc., which also operates Apartment Guide, Rent.com and Rentals.com.
"Finder was an integrated media solution for many years (with both print and digital) and more recently had started the process of converting to a pure digital platform, which was one of the things that attracted CoStar when they looked at Finder as a secondary acquisition to the Apartments.com solution," said Bollinger.
At the same time, there were several companies in the online apartment rental space on the block in the 14 to 18 times EBITDA range, including Apartment Finder.
But Florance had already communicated to investors that CoStar was unwilling to purchase another ILS at the same EBITDA multiple it had paid to acquire Apartments.com.
"Using the multiple that was in play last year, when we were unable to find the price we wanted, we would have been expected to pay more than $300 million for Finder," he told analysts last April, explaining that CoStar passed on a number of potential deals for that very reason.
After intense negotiations with Apartment Finder, the companies were unable to come to a purchase agreement and walked away from the table.
CoStar turned its focus toward relaunching Apartments.com and reducing the risks associated with its acquisition.
The strategy paid off. Within days of the national media campaign and site relaunch of Apartments.com, the owners of Apartment Finder contacted CoStar, seeking to resume negotiations at a much lower price.
The deal closed last June at seven times EBITDA and roughly $80 million less than the lowest price Apartment Finder was asking a year earlier.
Florance noted when he announced the transaction during the Q1 earnings call, that the difference in the original ask and close price is roughly what CoStar spent on the incremental marketing campaign for Apartments.com that actually helped CoStar achieve the lower price, among other benefits.
Rather than spend on a large T.V. marketing campaign like it had for Apartments.com, CoStar increased Finder's budget by 500 percent over the previous year to focus on online marketing, but the ILS also benefited from the advertising and brand work already executed around Apartments.com.
Florance told analysts in Q1 that CoStar expected to achieve $20 million in synergies over 18 months, which effectively could lower the multiple paid to four times EBITDA, and, in Q3, CoStar reported it was already enjoying $15 million of those synergies.
Clearing hurdles
One challenge inherent in the Apartment Finder transaction was the legacy print apartment directory business that Finder had operated for 25 years. Florance characterized that operation as an anchor around Apartment Finder's neck in a highly competitive Internet marketplace.
But the print advertising contracts gave its advertisers exposure on the Apartment Finder website, as well as in the print books distributed across the country, and the Finder team was challenged with retaining those clients while converting them from print to pure digital contracts.
Moreover, with $65 million of the core advertising revenue to protect, CoStar had to maintain the revenue levels in those contracts throughout the process.
Bollinger and her team accomplished the task in two quarters, well ahead of the 18-month schedule, retaining 95 percent of the contracts. She estimates that for every print reader lost during conversion, more than 20 new potential Internet searchers were gained.
"We worked closely with each individual advertiser on a game plan to make sure their platform could substantiate and keep their lead volume at the level they needed. It was a very focused and localized initiative and our success was quick and fast by placing more spend in the SEO to make sure our digital ad volume remained propped up while disassociating the print," said Bollinger.
"We had a very upfront message to our customers and were honest and forthright and that helped as we worked through the transition from integrated to pure digital," she continued.
"The cancellations we had during the time were actually fewer than normal, so we don't feel there were a lot of customers that left us. There were a few and many have already come back to us and use us digitally now," she said.
CoStar also jettisoned $13 million in other non-core or unprofitable revenue streams, like social media consulting and items around the print business, and anticipates another $20 million in associated spend and cost cuts, including around 100 staff members, which Florance called "always hard, but necessary to ensure that the company remains ripe for rejuvenated long-term growth."
This year, CoStar expects to reduce its marketing budget to $20 million below 2015 levels since, "It's more expensive to introduce a new brand than to maintain one," Florance told analysts in October.
"(CoStar) has really taken on multifamily by storm," said Carr.
"Apartments.com is now the most visited site, the most time on site, the most page views, the most, the most, the most. And the same is true around Finder.
"We completely transformed and evolved Apartment Finder to be equally purpose-built for the renter and a specific audience and we have some incredible new tools that are really geared for people looking for a great deal and a lot of cost calculators and a transparency in the pricing that people will be stepping up to in the rental process," she said.
New and next
As the vanguard in a rapidly growing business sector, CoStar has moved the bar on providing real-time data to both renters and operators, but their competitors are moving rapidly to respond to their challenge.
Zillow has been acquiring rental ILSs over the past several years. Other competitors include a number of new start-ups, several of which CoStar has sued for allegedly stealing its data.
Wall Street Journal-owned Move Inc, which owns single-family and CRE sites, is also a competitor.
However, in November, CoStar Group announced an agreement to exclusively power its apartment listings of communities with 50+ units on the websites owned and operated by News Corp subsidiaries Move Inc, Realtor.com, move.com and doorsteps.com.
"The partnership allows our advertising services to provide more exposure to our property managers and owners and expand reach to different types of renters in the market," said Carr.
Finally, when asked by analysts in Q3 if CoStar was planning more M&A activity, Florance said there were opportunities, but nothing specific.
He did note that any deal would have to be correctly priced so that CoStar could capture the value itself, not give it to someone who is selling their business.