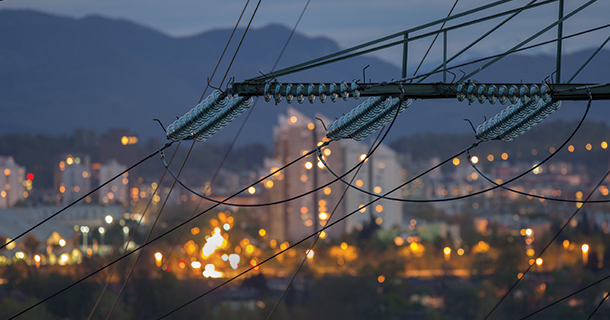 Each grew up with, and eventually stepped in to run their family's apartment business. Each took the baton and carried their multifamily enterprise into the next generation, and continues to grow their operation to accommodate this ever-changing, brave new world. These aren't just stories of tremendous growth or wealth. Simply maintaining the solvency of their businesses meant bringing processes and assets forward, while assessing the value and benefit of their business methods in present-day terms.
It's true. Their operations are some of the nation's largest and renowned in multifamily, but no one inherits timeless operations. Businesses are living and breathing things in need of constant attention. Every move, no matter how big or small, can have a serious impact on the bottom line. So how did they transcend an industry not only known for extreme economic cycles and low margins, but a rapidly changing world of regulations on everything from apartment lending and financing, to utilities and conservation?
Large or small, family business or publicly held, operational complexity and multiple levels of risk remain inherent to multifamily business. To add to the field of exposure, nearly every issue in the public forum affects the business of apartments in some way from fair housing to immigration to conservation. And if it is of public concern, it is likely that new regulations will soon follow in an attempt to stay in front of innovation, demographic trend or shift in supply. This is where the game of cash flow and asset value is the apartment owner's to win or lose as they navigate the method, risk and cost of compliance.
Most recently and as a consequence of the Administration's sweeping climate change initiative, energy and utilities have become of particular focus to apartment operators, and residents, alike.
Even before the shift in public sentiment and policy, utilities were a multi-faceted, while critical component of apartment operations, and the third highest cost to a property. The utilities function on a property, spanning everything from utility purchasing and projections, to bill handling and calculation, to benchmarking and conservation, are a facet of property management that had begun to trend away from onsite or in-house handling as field data proved greater net return on using outside, professional agencies.
Herein we explore the reasons for this continuing shift within the dynamic of property management procedure, and consider the cost-risk analysis in keeping utility billing programs in-house versus outsourcing it to a specialized agency.
Extreme changes in the regulatory climate
The topic of climate change and its place in the national conscious are unmistakable. The net effect in legislation and the social collective is pervasive. New laws and ever-broadening oversight are only the beginning of the far-reaching push of national climate change initiatives and their direct impact on the bottom line of apartment owners and developers.
"Cities are increasingly taking the lead in reducing greenhouse gas emissions," says Jane E. Montgomery, attorney and partner with Schiff Hardin. "In fact, many U.S. cities have set emissions reduction targets that are far more aggressive than federal goals. These regulations—which so far include emissions reporting requirements and building efficiency standards—may affect a wide variety of businesses in cities across the country."
In navigating this new horizon and its tangible impact on utilities, and the management of those utilities inside apartment communities, owners are concerned by three up-and-coming areas reflecting the greatest change: 1. compliance, 2. consumption and 3. conservation.
While the majority of the country's renters pay for their own utilities either through submetering or customized ratio utility billing system (RUBS)—billing methods, vacancy recovering, submetering and other integrated processes are falling under increased scrutiny by a variety of agencies, the scale of which depending on the property's location and local governances. There are many stakeholders, seen and unseen, in line with these rules and regulations spanning utility oversight.
To property owners, this nets out to an escalating cost of compliance and all that it entails, but it can also mean added layers of risk.
Such risk becomes even more meaningful as many of the new, and untested rules are challenged, not yet exacted, or owners have no way of complying due to lack of data. Even then there can remain conflicts precluding owner compliance such as when gathering the required utility consumption data clashes with privacy laws. The net take away—it's complicated and growing more so every day. A third-party provider can not only untangle the confusion more rapidly, but provides a layer of accountability away from the owner and property.
The ebb and flow of regulations is only one dimension of the matrix. Beyond legal requirements and in an ever-expanding populist culture of social media, conservation is a big topic and public shaming has become not only a means of bloggers and commentators, but a deterrent used by cities and other agencies to abate energy waste and compel conservation. The unfortunate risk to a community's brand can be harsh and far-reaching to its ability to maintain occupancy or command certain rents without both retrofits and the time necessary to gather new, improved data, and then expand it into the public view to override previously poor performance results.
In 2010, the city of New York began collecting energy data on its multifamily buildings and participation was compulsory. In 2012, New York City released its first report on the energy use of these multifamily buildings. This report was particularly remarkable because it was the first of its kind to provide a public analysis and detailed disclosure of the energy use by individual building, and specifically compared it against similar buildings, usually the building's competitors. Now residents, prospects, and anyone who cares to know can look up any building and compare its energy performance to others. Other cities have since followed New York's lead including Austin, Boston, Minneapolis, Philadelphia, San Francisco, Seattle, D.C. and the list continues to expand.
Such implied risk to a community's brand can have an immediate and long-term effect on rents and occupancy, and are a challenge to overcome.
Compliance: laws remain fluid
While attention has long been focused on energy use in the direct consumer/single-family sector, it has only recently made its way to multifamily. The irony is that the multifamily sector is the largest, single dispenser of utilities in the nation, surpassing that of single-family homes, retail and offices. Adding to its importance, the world of energy and the business of dispensing it through utilities are changing by the second.
At the end of January 2016, Congress began working on the first major energy legislation in nearly a decade. Two key goals of the bipartisan initiative are to update the nation's power grid, and to address the sweeping transformation of how power is produced in the U.S. One thing is certain: the interest in utilities will only intensify.
A new smart grid would cost as much as $476 billion according to the Electric Power Research Institute, and would monitor customers' use of utilities remotely from a central location, rather than requiring onsite monitoring from gauges at homes. Clean air regulations also continue to reshape the country's power systems as electric utilities shutter coal-fired power plants and replace them with alternative energy sources.
Through this transformation, regulators on all levels, local, state and federal, remain busy. The new number of federal regulations alone broke all records in 2015: 3,378 final rules and regulations, and 23,901 notices were added to the Federal Register. Another 2,334 proposed rules remain in various stages of deliberation. The majority of last year's federal rules are aimed at energy and the environment, and the net effect on apartment businesses are projected in the billions (some estimates have been as high as $183 billion).
Typically, the nation gets its procedural lead from the top. As such, a single, but significant example of the unsettled nature of today's regulatory environment is the Clean Power Act. This particular initiative gives life to many of the Environmental Protection Agency's (EPA's) newest regulations, contributes to energy supply and demand, and eventually impacts utility costs to owners and residents.
At the end of January, a coalition of 25 states requested that the U.S. Supreme Court stop some regulations from taking effect until certain legal challenges had been resolved. In January, Chief Justice John Roberts was asked to immediately bar the EPA from enforcing the Act set to be heard in June.
The result, no matter the final decision or continuing political climate, is that the nation's energy is in flux as are the regulatory agencies tasked with overseeing the transition. Navigating this environment is tenuous, at best. It requires expert guidance, and counsel that is current on the up-to-the-minute disposition of rules at all levels. Continuous monitoring and the need for a wide field of knowledge from legal standing at any given time to utility markets, pricing and projections, is best served through a bank of committed professionals to the individual fields of expertise versus the limited capacity of an in-house team.
Consumption: benchmarking for value, stability and leverage
In a perfect world and most logically, you can't hit a mark if you don't have a target. As such, getting your community's utility consumption inside a particular range would follow an understanding of what that target is, prescriptively down to gallons of water, kilowatts of electricity or therms of gas, or at least some type of historical benchmarking to show year-over-year improvement. After all, how can there be standards without first historical data to set a baseline that will eventually formulate goals and prove you've met regulators' targets? And therein lies, perhaps, the biggest challenge, even irony, facing apartment owners choosing to conduct utility management and billing internally: lack of comparative consumption data.
While compliance might theoretically be tied to some standard or baseline of internal consumption, the heated conversation on climate change and resulting national initiative has escalated the call to action as a top priority, creating a vaguely-cast referendum of year-over-year improvement with the promise of greater refinement of those standards into the future. Shoot, then aim is not new in the world of legislation and unfortunately undercuts the value of the underlying intention.
There was a similar example of action getting ahead of statistical guidance in the 1980s. Untethered quotas were set when legislators mandated a certain percentage of the units on every multifamily property be built as handicap units without knowing the percentage of handicapped prospects within its region. This meant that developers set aside a percentage of their units as handicap accessible without analysis or correlation to actual market need. The result, in many areas, was a glut of unused or discounted handicap-accessible units that were eventually written off by the owner and completely missed the real needs of the community.
What this has meant in utility management is an overarching campaign, built more on hunches than defined data, to conserve energy by simply "using less," as apartment owners and legislators frantically catch up to define "less." Hence the onslaught of new regulations and the challenge to discern what they mean in real time operational terms often creates confusion and a need for more data, both inside the specific operation and from competing properties.
Benchmarking data, and the analysis of the utility consumption of apartment communities across the country is in its infancy, at best, and historical data is only now forming in the public domain, in reach of apartment owners and operators. Without good and comprehensive data, even attempting to target capital improvements that deliver the greatest savings in utility expense is a challenge. Without comparative analysis, such decisions are made in a vacuum and results are limited to the confines of a single property. This doesn't even account for other considerations that standardize such data across regions, such as weather, rates and markets.
While still relatively new to the multifamily arena, the EPA is working feverishly to gather apartment consumption data in order to benchmark usage patterns and create conservation targets, but the database is only a couple years into development in the way of multifamily product. Energy Star apartment ratings are on their way but more data collection is needed to be viable.
The need to prove conservation continues to outpace available data even reaching into standards for lending and the availability of discounts for green, and energy efficiency initiatives. The largest provider of multifamily loans in the nation, Fannie Mae, now offers up to a 10 basis point discount on loans to multifamily properties meeting particular energy efficient standards. The challenge into the future, and the best guidance on how such programs evolve will be found in those standards appropriate to whole communities and regions, and not just in the thin footprint of a single apartment community.
Finding good comparative data remains in the hands of industry agencies and billing companies with the longest history and record keeping related to utilities. Such data is key to achieving the most accurate results, and profitable decisions. Navigating such a wide field of data makes utility management a harrowing, if not impossible task at the site level
Conservation: a matter of preserving the bottomline
The new green economy is not without its local ties. As proven by the National Multihousing Council's 2015 Apartment Resident Preferences Survey on what renters want, energy efficiency and its economies of scale are rising on the chart of must haves. And while specific trends are a local business (i.e. must-have features in San Francisco include car charging stations, while smart thermostats top the list in San Antonio, and green initiatives draw renters and rents in Boston), the rising cost of energy is on the hearts and minds of renters anywhere in the nation. Matching features, albeit energy efficient, to demographics means retaining renters and garnering desired rents in a given market. It's good business and builds cash flow. But there is even lower hanging fruit to avail apartment owners and operators of stable occupancy and effective rents.
As found in a study by the Joint Center for Housing Studies of Harvard University, rental housing uses more energy per square foot that single-family homes. In fact, energy use per square foot is higher for renters than owners living in most types of structures. Research suggests that this is because there are typically more occupants, on average, in an apartment. And while this wouldn't elevate heating costs (the biggest component of energy use), a greater number of occupants results in higher consumption of energy for other utilities such as water, lighting, refrigerators, and electronics. This means that energy consumption is not only related to capital improvements such as energy efficient appliances and windows, but resident behavior, an important indicator when devising a property's energy efficiency programs.
With regard to improvements, the single-family housing market has already seen over a decade of improvements in energy efficient construction and products, meaning that energy use per square foot has steadily fallen since 1980 in comparison to that of apartments, and now averages 10 percent lower consumption than rentals. Renters' direct energy costs, as well as the share of gross rent and income that they pay for energy varies across regions. In addition, changing weather patterns and utility rates keep energy costs a moving target for owners and renters alike.
Promoting conservation within rental communities is gaining value to renters, and continues to increase year over year, especially with each rise in utility costs. For those communities that have yet to pass utility costs directly to the residents who consume those utilities, in affordable housing, or in cities that preclude owners from doing do, providing a line of sight to these costs in the biggest and most efficient step toward conservation.
Delineating such detail is not simple and there are usually a number of rules that mandate the details of such an effort. Using an outside vendor for such a conversion has proven to save owners utility spend, and build conservation throughout the community.
Cost versus benefit: conclusion
Utility management at apartment communities is complicated. The perfect storm of changing public priority, legislative mandate, and cost pressures has increased cost and risk. An outside agency, particularly one with historic comparative data, proven efficient processes and a legal team trained in utility, real estate and contract law, is the most prudent hedge against this changing environment. Such an outside firm would also be a good resource to provide cost analysis on the fastest return on capital and process improvements in planning for future changes in regulations and reporting.
According to one estimate, outsourcing utility billing alone can save an owner 10 percent in staff and processing. Hedging risk is always the unseen value.
"Seeking good legal counsel and partnering with utility billing companies with licensed attorneys with specialized expertise in this area, can get apartment operators started on a path to prudent utility cost recovery," states Michael Foote, Director of Regulatory Services, NWP Services Corporation, a company that's been providing utility management services for multifamily portfolios for over 20 years. "Given the complexities of national, state and municipal regulations governing the recouping of utility expenses from residents by apartment operators, a measured, thought-out approach to this area is a must. Careful consideration and due diligence should be carried out to determine the exact regulatory aspects that apply to an apartment community in a given jurisdiction."