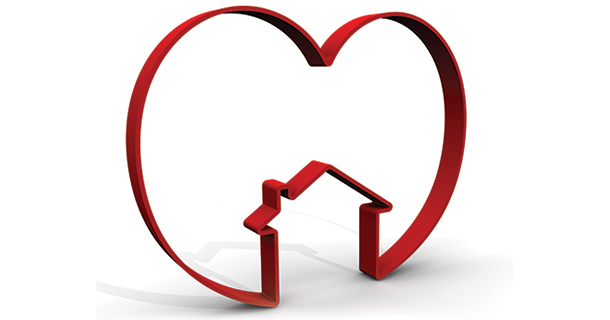 Until recently, this was the gospel truth for the national real estate space, but a few leasing professionals are breaking from the pack and generating intentional disruption to business as usual. This new crop of innovators hope to change the leasing and management models that have spanned generations.
"Today asset and management executives compensate on leasing performance rather than the life cycle of community management," explained Wendy Walker, professional trainer and partner at Dallas-based Topaz Asset Management. "It's not about the first lease, but rather the second. Key elements, such as qualified staffing, asset condition, reputation management and resident-based communications must be emphasized when creating a successful community. Quality resident relationships begin with move-in, but that is just the beginning." Walker said emphasizing that management's long-term engagement with the resident base is key to establishing a successful community.
Kate Good, speaker and developer at Huntington Residential Inc., based in Houston, Texas, concurred. "We need to focus on the sustainable resident profile," she said. "It's a concept based on a goodwill relationship from their first day of move-in, and then steeped in personalized, professional on-site experiences." Good believes this is where a property demographic is established and when residents are indoctrinated into the community by continued engagement. Says Good, "Engaging residents is especially necessary during the move-in transition when we need to apply over compensation to correct situations."
Good's marketing background has helped shape her approach to developing and managing successful multifamily communities. Three years ago, she joined Aron Companies as an investor and partner. She's responsible for product conception, lease-up and marketing management. "When I consider an asset development, I seek to build a qualified product, attract the right resident and fix the mess ups." Her first project was 276 units in Bay Town, a suburban town east of Houston, Texas.
Whether they are referring to a new construction lease-up or the repositioning of a mature asset, Walker and Good agree on one overarching target: 70 percent of the resident base must be brand evangelists of the community. Good says, "They must be brilliantly happy."
Walker groups residents into three categories—engaged residents who are promoters, apathetic disengaged leasors, and those actively disengaged consumers planning to move out regardless of management's efforts.
There are ways to cultivate resident commitment starting with on-site team staffing, explains Dawn Ford, managing member and B.O.S.S. of Smart Apartment Solutions, a professional staffing and lease-up consulting firm based in Detroit, Michigan. Her 30 years of incubating and educating industry talent brings direct knowledge of staff and their impact on residents. Ford has gathered quite a bit of data and understanding on the points of customer service that bring the highest return and greatest retention within a community.
"New construction requires an engaged resident community early in the game. Waiting until occupancy no longer supports a multifamily business makes recovery ten-times harder," says Ford. There are options for owners who find rents tightening or occupancy softening. But multifamily's development process is long, and thus, many times, problematic. Every decision can have a huge impact on property performance and even unintended consequences. Things like location, product, and unit mix are based on data that vacillate with each new cycle. The best strategy for a successful start with continued momentum is a robust, all-encompassing lease-up plan, says Ford.
"There is an interesting relationship between capital expenditures and resident retention," says Steven Kirlin, marketing manager with UR Holdings headquartered in Carrollton, Texas. UR Holdings, is a construction company that specifically caters to the multifamily industry. "In current multifamily market conditions, owners and investors should begin viewing renters as their greatest asset. The people who call each unit 'home' are the true end-user."
UR Holdings focuses on value-add renovations that build asset value and resident experience. "From flooring to appliances to dog parks, repositioning an asset through capital expenditures helps drive rent increases, but can also bolster resident retention," said Kirlin.
Diversification in the product and demographics profile is key. At Huntington, Good focuses on one-on-one leasing that triggers customer interaction. "If you know that someone is going to lease, why shouldn't it be your property? One of our new construction projects had 182 leases in 90 days even with a thin marketing budget." Such success contradicts the malaise of Houston's concessionary markets. Says Good, "Concessions are off the chain due to 40,000 units coming online in a 24-month period within a 600,000-unit marketplace. Our 2016 market remains extremely competitive. Last year's 15,000 new homes remain at 84 percent absorption."
Good identifies the challenge in such competitive markets. "Lease-ups following the traditional model can bring a big hang over once the leasing goals are met. Leasing should focus on renewals, not just the first transaction."
Ford concurs: "It is why we approach our client agreements as we do. Rather than productivity-based compensation with fees tied to leasing activity, we provide an all-encompassing, consultative management plan that follows the full life-cycle of the resident, rather than myopically focusing on the one-and-done lease-up. That model was always destined to fail—or at least deliver a short shelf life." Ford's wrap around educational program for the on-site team creates talent-based relationships that result in stable occupancy. The firm's predictive forecasting identifies market deficiencies and strategically builds marketing and staffing contracts to maximize fiscal outcomes according to market conditions, like new units coming online or regional job growth. Such an operational model also provides for much needed talent in a talent shortage.
Ford is quick to point out that on-site talent for a fast-paced, new construction lease- up requires a completely different skill set than repositioning a mature property. Technical knowledge of a sub-market, along with resale knowledge, are important to resident renewals.
Walker is currently knee-deep in repositioning 328 units in Amarillo, Texas, and believes that the resident tension inherent at distressed properties is the first step to recovery. "Most issues are obvious at distressed properties. As such, the residents' acknowledgement of the problems goes a long way to rebuilding trust. Silent residents simply go away without providing an opportunity at redemption," said Walker.
The turn in the oil market has hit Amarillo hard, as it has many Texas cities. Walker's project was also challenged with deferred maintenance on a 30-year-old asset, the ensuing resident tension and the continuing ebb of economic stability. Walker's company is delighted to help the owner maximize the property's performance through the economic downtown, said Tabitha Hester, asset manager for the owner. "Tough economies challenge us to be our best. We needed someone with knowledge of these markets, an understanding of capital expenditure and financing, and the experience to make strategic changes for hard and fast results," said Hester. The property's owner is pleased with the improvements they've seen over the past 90 days. Topaz has changed 90 termination notices into 57 renewals, increasing occupancy by a net 10 percent.
The trick to such success is selecting those capital improvements certain to deliver value to buyers seeking multifamily assets in competitive markets. Operating in the metro Detroit market, Ford works with Kevin Dillon, managing director of Berkadia, a broker specializing in multifamily. "Attractive assets include those that are well maintained, absent deferred maintenance and that offer a solid, long-term value. Low to moderate improvements actually bring the biggest return," said Dillon. "We look for properties that could benefit from strategic capital improvements with short pay-offs, and properties with a clearly defined demographic profile and an obvious path to improved revenue streams. Certainly, low turnover leads to higher rents and improved value. Modifications that are supported by a professional leasing group can deliver results in shorter cycles. You can't beat the value of qualified talent," Dillon said.
During a typical lease-up, community communications begin once the last construction vehicle exits the property and the first lease is executed. In the real world and certainly with challenged assets, adept leasing teams should focus on renewals from the first day of each and every occupant's residency. Successful managers engage residents into more meaningful relationships, ultimately creating a community of neighbors and friends.
It is management's responsibility to cultivate social interaction, involvement and engagement, all of which make up what Good refers to it as the "trust bond." "A successful resident relationship is like a savings account. We encourage positive communication so that when something does go wrong, and it will, we have room to call on that credit," she said.