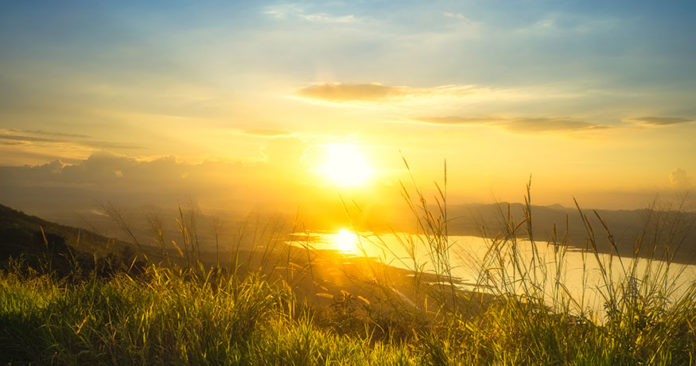 I believed her.
In the mind of a child, life is simple. As it should be. It's not as though anyone in that classroom, the school or even the community was on an obvious trajectory to cure polio or feed China.
In some circles, that classroom of kids were more so victims—those needing to be saved than those who would save. One of them happened to be from a family in a poor Catholic neighborhood. My hard-working, blue-collar father barely made ends meet except by the grace and assistance of my grandparents who were upholsterers by day, multifamily landlords by night.
Somehow I realized that saving the world was contextual and may involve money, but mostly it required hard work, ingenuity… and opportunity.
Take the story of Lee Parker and Ivan White. Parker is homeless and White struggles on a fixed income.
As the two were walking a couple weeks ago Parker noticed a black backpack in the trash. Thinking he'd use it to carry his lunch for a job he might have as a result of an upcoming interview, he reached in to dig it out. The bag was unexpectedly heavy and he asked White for help. Finding it full of pipe bombs, they immediately stashed the backpack in an isolated place and contacted the New Jersey police.
The two watched as the bomb-handling robot triggered the device to explode.
"That could have been me," said White. "I don't know why God signed me up to find that, but He did."
The life of these two has changed dramatically since then. Parker has moved into an apartment, job offers continue to pour in and their GoFundMe account targeting $10,000 is over $30,000 and growing as of this writing.
A few states away in Dallas, a gentleman got into his Uber ride and struck up a conversation with the driver. He quickly learned that she was a single mom, going to school with the intention of getting into IT. Arriving at his destination, he turned and handed the woman an extra $50 bill, wishing her well with her education and expressing hope that she meet her goals.
The rider, Anant Yardi, smiled as he walked from the car with the baby seat in the back. He, too, understood that changing the world is about hard work—and opportunity.
As a nation, as an industry, we are built on opportunity. Such is the case with the NMHC and NAA's tireless drive to satisfy the need for affordable housing for America's working families. As a result of their effort, the "Middle Income Housing Tax Credit Act of 2016" was introduced in September to spur the production of rental apartments.
The lack of affordable workforce housing has long affected middle-income households. According to Harvard's Joint Center for Housing Studies, in 2015 over 21 million "cost-burdened" renters paid over 30 percent of their incomes for housing.
This effort, as with most acts that merely plant the seeds of freedom—the freedom of a roof over one's head, will not produce instant results. A level of faith is required. Faith in humanity. In human drive. And determination.
Dissonance is merely a distraction from what makes us the greatest industry, in the greatest country on earth. And this is where I call home.
As written over 100 years ago and ever true today, we live "where the mind is without fear and the head is held high. Where knowledge is free and the clear stream of reason has not lost its way into the dreary sand of dead habit…" (Rabindranath Tagore)
That, dear readers, is the secret sauce, how we build the stories you read herein. We write about seeds of opportunity and of those who understand our intrinsic need for purpose in life. That is what we see. That is what we report.