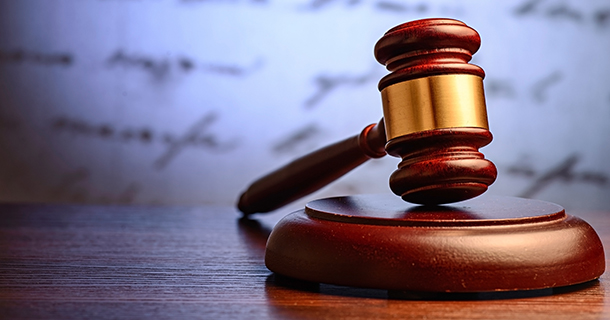 Hensarling is a longtime foe of Obama's landmark Dodd-Frank legislation, the 2010 legislation that, he claims, has strangled credit and hobbled America with years of zombie-like growth. The congressman is championing the financial CHOICE Act, a radical measure that would scrap most of Dodd-Frank's highly restrictive measures.
Put simply, Hensarling wants to put the market in charge. His view is that encouraging banks to hold lots of capital (as Dodd-Frank does) goes far enough by itself to shore up the system, making banks far safer than the law's dense web of stress tests, complex limits on trading, and banning of mortgages and credit cards deemed "abusive" by regulators. Now that Republicans control Congress and the White House, it's highly possible that the Hensarling manifesto, or a large part of it, will become law, potentially enabling community banks that fund small business to lend far more freely.
To understand Hensarling's thinking, it's important to review the philosophy he absorbed from Congress's most notable laissez faire proponents. Hensarling grew up mostly on his family's chicken farm in College Station. For college, he remained close to home, enrolling at Texas A&M, where he studied under the economics professor who became his mentor, future Senator Phil Gramm. After practicing law for two years, Hensarling joined Gramm's team in Texas, then came to Washington in 1991 as executive director of the Republican Senatorial Committee, the office that raised money for senatorial campaigns. (Gramm served as chairman.) Hensarling's political acumen helped Republicans regain control of the upper house in 1994. After several years back in the private sector, working first for the Wyly family empire in Texas, then for a hedge fund, Hensarling in 2002 won the House seat in a district that sprawls from Dallas across vast, rural swaths of East Texas.
Hensarling is also extremely close to the Vice President-elect, which could give him and his policies a powerful advocate in the White House. In 2006, he managed Mike Pence's unsuccessful campaign to become House Minority Leader.
In September, the Financial Services Committee passed the CHOICE Act. That version is bound to be softened in the Senate, and potentially, by demands from the White House. But if the core becomes law, the shift in financial regulation will be historic. The measure demonstrates that Hensarling is anything but a captive of Wall Street; in fact, it would authorize the Securities and Exchange Commission to impose stiffer penalties on big banks that misbehave. Instead, the bill's goal is to unshackle community banks and credit unions that hold $3.9 trillion in assets (that's almost half the total held by the four largest banking institutions), and funds half of all of America's small business loans.
Excerpt: Shawn Tully, fortune.com