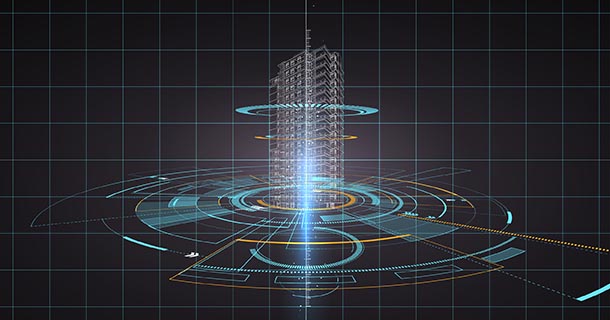 For far too long multifamily operators have been hamstrung by the lack of reliable metrics on such critical issues as which prospect calls are getting answered, how well leasing agents are performing on those calls, and if follow-up is happening effectively. Ideally, they would like a lead management system capable of scoring every inbound and outbound interaction with prospective renters, whether by phone, email or text, in order to provide analytical information about the effectiveness of their communities' leasing and marketing programs. The system would allow apartment companies to compete more effectively for new residents, improve the returns on their marketing investment and take the guesswork out of leasing effectiveness.
John Reardon, vice president of marketing for Boston-based Beacon Communities, felt the industry lacked a sophisticated lead management system to deliver the information and data that would positively impact his lead management strategies.
"There isn't a ton of transparency in most lead management systems," he said. "It was difficult to just look at reports from systems to really get a sense of what was happening in our communities with vacancy issues. We found ourselves overly dependent on the people on the ground telling us exactly what was going on, which as we all know, is not the most reliable or transparent method either."
According to Reardon, the firm tested a variety of CRM and lead management platforms and those tests did not go well. The systems could not meet Beacon's needs and lacked seamless integrations with the company's property management and revenue management solutions.
Amy Barricelli, vice president of marketing and training at Wynnewood, Penn.-based Merion Residential also tried a number of solutions. before selecting Intelligent Lead Management (ILM), The Rainmaker Group's leasing effectiveness platform.
"After researching the various CRM and lead management systems out there, we couldn't find one other than ILM that provided us with ways to best utilize our time," she said. "ILM delivers a greater confidence in our lead data integrity as the system listens to every lead and prioritizes them for us, allowing our on-site teams to provide the best service to our prospects and close the right lead at the right time."
"The frustrations felt by many on-site teams are found with dead data, dead leads," said Craig Zeutzius, president of Rainmaker ILM. "The more quality leads they are able to hone in on, the better. ILM is not simply looking for higher-performing ad sources in terms of number of leads delivered, but the ad source delivering the most qualified leads."
Armed with these analytics, leasing teams are better prepared to combat future dips in demand by identifying the ad sources most likely to produce residents.
"ILM enables us to determine the exact cost per lead from each ILS and make extremely data-driven decisions about the best use of each community's advertising dollars," said Courtney Smith, marketing director for Barrett & Stokely's fee-managed portfolio. "With the system's real-time data, I can instantly know the current effectiveness of each ILS and other marketing channels in delivering qualified leads to our communities. That is extremely powerful."
Making convergence easier
Bringing together the marketing and revenue management functions is a growing trend among the savviest of multifamily organizations. Operators seek to optimize leasing and marketing activities based on the supply-and-demand forecasts produced by their revenue management systems. This focus on "demand management" targets marketing dollars more effectively and ensures leasing agents are focusing on the right leads at the right time.
"Demand management has become even more of a priority in the multifamily industry. Pricing can no longer be viewed as the only lever to adjust to generate more demand. With more developments coming online every day, owners and operators need to have the technologies in place that combine the concepts of marketing and pricing," Zeutzius said.
ILM aligns the two technologies that will help optimize demand the most—leasing performance and revenue management. The rich analytics from ILM integrated with proven pricing practices found in revenue management systems ensure companies are maximizing their leasing effectiveness and engaging the leads with the highest possible potential for conversion.
The big picture
With revenue and lead management systems being widely adopted in the multifamily industry, the most astute operators are discovering the powerful potential offered by converging their marketing, operations and revenue management together to drive demand generation.
When marketing, operations and revenue management share data to optimize demand, operators can swiftly spot issues other than pricing that could be exerting a serious drag on leasing performance.
Rainmaker ILM is a product providing owners and operators with the foundation for this convergence. With ILM's scoring of every prospect contact, its comprehensive analytics on ad sources and its ease-of-use, the collaboration between marketing, operations and revenue management teams makes more sense than ever before.
"ILM is to lead management what the iPhone was to cell phones—it's a game changer," Reardon said. With ILM, owners and operators can:
Capture, track and analyze every leasing interaction
Accumulate more qualified appointments
Eliminate shopper's reports with100 percent call scoring
Pinpoint advertising and lead source effectiveness
Gauge the value of each lead, prospect and appointment
Provide a safety net for uncultivated leads
Identify potential voids and stimulate future demand
Bring marketing and revenue management together, through integration with systems like Rainmaker LRO
The right lead management system can be a powerful ally to a multifamily operator in both bull and bear markets. By providing score information from emails, phone calls and follow-up interactions, along with detailed analysis on lead conversions, many operators have found that ILM offers them unprecedented and easy-to-digest insight into the effectiveness of their leasing and marketing programs.