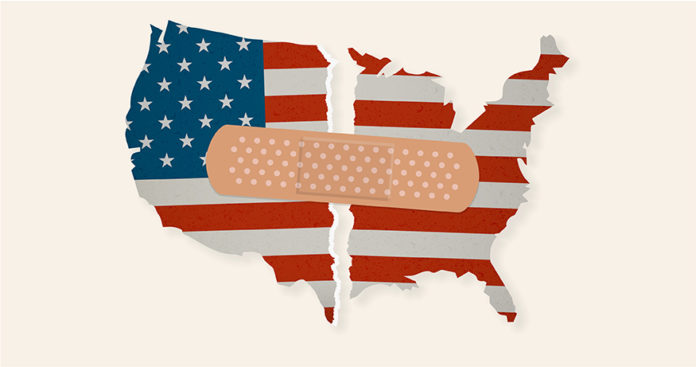 As we have seen time and time again, individuals, families and children able to afford quality shelter live better, healthier lives.
Unfortunately, it is well documented that too many cannot.
In 46 New York City schools this past year, one in every three students was homeless, according to the New York Times, prompting Mayor Bill de Blasio to pledge $30 million to address the problem.
In Los Angeles, a two-year study of 140 low-income housing residents found that 75 percent reported cockroaches in their units, 45 percent reported mold and 40 percent reported rats or mice. The same study showed that 50 percent had chronic allergic symptoms and 15 percent reported that family members had suffered lead toxicity.
In Chicago this past December, more than 100 seniors living in public housing reported that they had been without heat for more than a month, and were forced to sleep in winter jackets or, in some cases, use ovens to keep warm.
The moral, health and economic consequences of this are exacting a toll on us as a nation.
Today, chronic illnesses such as asthma, diabetes and heart disease—so prevalent in low-income neighborhoods with substandard housing—account for as much as 70 percent of U.S. health care costs.
Think about it: Stable, affordable, quality housing reduces the risk of overcrowding, homelessness, exposure to environmental toxins or the undue stress of being house poor. It frees up income to be spent on health care and healthy foods.
There's an abundance of research to support this conclusion:
According to a report by the National Housing Conference, individuals and families who have to spend more than 30 percent of their household incomes on housing are forced to cut back on other necessities, "which often means going without nutritious food or health care services."
A separate study published by NHC and conducted by the Children's Health Watch showed that rental assistance can make a "significant difference" for low-income families, who tend to have complex needs such as food insecurity and related health issues. Among the study's specific findings: Food-insecure families with rental assistance during the pre-natal period were 43 percent less likely to have been hospitalized compared to infants in food-insecure families eligible for but not receiving rental assistance.
Says the Robert Wood Johnson Foundation: "Families with fewer financial resources are likely to experience unhealthy and unsafe housing conditions and typically are least able to remedy them, contributing to disparities in health across socioeconomic groups in this country."
So where do we go from here?
We can start by acknowledging that we are a country in need of healing—emotionally, politically and physically—and that quality affordable housing can go a long way to making us better.
In San Bernardino, National Community Renaissance (National CORE) is leading a bold public-private partnership that is transforming a once-blighted neighborhood into an economic catalyst for the city. By empowering residents to make their way out of poverty, the Arrowhead Grove Neighborhood Revitalization plan is proving that a well-designed, well-managed housing initiative can and will improve the health and well-being of an entire community.
There are other examples as well.
In Los Angeles County, the Department of Health Services essentially created its own housing authority to reduce homelessness, saving $32,000 per person per year in health care and hospitalization costs while improving health outcomes. Among the specific savings: A 77 percent reduction in emergency room visits and inpatient admissions and an 85 percent reduction in inpatient days.
In Seattle, a comprehensive program aimed at reducing homelessness resulted in per-person health cost savings of $42,964 — more than three times what it cost ($13,440) to provide housing and aligned services to those individuals.
There is so much more we can do, which is why we were pleased to hear new Housing and Urban Development Secretary Dr. Ben Carson endorse a more holistic approach to federal housing programs, connecting education, health care and job training in a way that transforms lives and communities.
In a time when the public demands more efficient government, this initiative could also serve as an example where agency and organization silos are eliminated. True agency integration eliminates duplication—and that saves dollars and cents. Avoiding duplication is not the only benefit, however. Effective, goal-directed policy is another. Why? Because we realize this challenge has multiple moving parts. True policy integration minimizes the threat of policies working at cross purposes and, in the end, delaying progress for those who need to be served.
What we have been doing for the last 30 years has not been working. Based on population numbers alone, we are millions of housing units short of meeting demand. Double or triple that number in those cases where the environmental quality inside is worse than the environmental quality outside.
As a society, we must move now. In a resource-constrained environment, we must move smartly. We ask all who care about the future of our children, our seniors, our most vulnerable populations to join together to tackle this crisis head on. We must address it at the local level, at the state level and at the federal level. We cannot leave it to just the "housers." All segments of our society must come together to address this most basic of human needs—shelter.
Author: Dr. Mehmet Oz is professor of surgery at Columbia University and multiple Emmy award-winning host of "The Dr. Oz Show." Steve PonTell is president and CEO of National Community Renaissance (National CORE), one of the nation's largest nonprofit community builders and developers of affordable housing. Jim Granato is executive director of the Hobby School of Public Affairs at the University of Houston and a professor of political science.