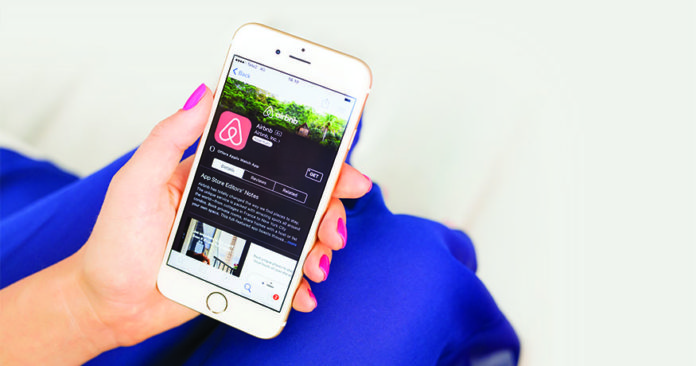 A 2016 NMHC survey found that just 1 percent of apartment owners currently allow home sharing, while 42 percent conceded their residents list units on Airbnb despite leases explicitly prohibiting short-term rentals. Preliminary numbers from the 2017 NMHC survey found that the majority of renters under 54 years old would be open to allowing short-term rentals in their apartment communities, with 81 percent of those under 25 responding favorably to the idea.
Nearly half of all renters spend more than 30 percent of their income in rent, while one in four renters spend more than half of their income, the 2017 State of the Nation's Housing report published by Harvard University found. As the percent of rent-burdened households remains near historic highs, the growing share of renters looking to Airbnb to make ends meet should come as little surprise to landlords. While the nation's largest landlords have waged fierce battles against the short-term rental giant, it is apparent that home sharing is not simply a trend, but rather a lasting staple in the multifamily industry.
A 2015 Pew Research survey found that 11 percent of Americans have used a home-sharing service like Airbnb, which is projected to grow to 27 percent by 2021. Revenues generated by Airbnb hosts in the U.S. increased 140 percent in 2016 from the prior year to $5.7 billion, while the number of active listings increased 70 percent to 650,000.
Given the growing acceptance of the sharing economy and rapid disruption to traditional business models, the resistance of the multifamily industry to Airbnb's inevitable entry into long-term rentals is somewhat alarming. Obvious concerns lie within the archaic liability and regulatory framework that have guided our industry for decades. However, ingenuity is rewarded in the new economy, and proactive landlords able to get ahead of this transformation could reap a tremendous competitive advantage.
The first hurdle to Airbnb's acceptance among landlords is local regulatory policy. Cities across the country have battled Airbnb in the admirable interest of affordable housing preservation. Critics argue Airbnb reduces the rental supply thus driving up rents, an undeniably accurate assessment in small vacation markets like Vail and Aspen. Yet, the correlation falls dramatically in large metro areas where Airbnb accounts for only a fraction of the total housing stock; studies have found virtually no impact on rents in markets with a small percentage of commercial Airbnb rentals (e.g., units rented less than 180 days annually).
No matter the verdict, Denver has taken one of the most progressive and socially sustainable approaches to regulating short-term rentals. As of January, Denver requires hosts to obtain a license to offer short-term rentals with the requirement that the property be the hosts' primary residence. This effectively mitigates many of the negative externalities created by Airbnb by, in theory, eliminating absentee landlords. Airbnb bookings reached an all-time high in Denver in September with a 67 percent (and growing) licensing compliance rate. Looking at the last six months of revenue, Denver stands to collect nearly $11 million in taxes from Airbnb hosts in 2018 – a figure that could balloon if apartments are added to the short-term rental pool.
The primary concerns cited by apartment landlords in regard to short-term rentals are safety (80 percent), liability (74 percent) and quality of life (74 percent), according to a National Multifamily Housing Council survey. However, platforms exist to help alleviate some of these concerns. Airbnb conducts background checks on its members and provides host protection insurance through its Friendly Buildings Program. Pillow Residential, a short-term rental compliance start-up, takes this a step further by integrating five layers of liability protection.
While several apartment real estate investment trusts have declined partnering with Airbnb in recent months, Equity Residential is piloting the Friendly Buildings Program on its 554-unit Vista 99 development in San Jose, California, while Ironton has partnered with Airbnb on its 69-story Jersey City Urby deal in New Jersey. In October, Airbnb announced the logical next step in this program with a 324-unit apartment development through a JV with Florida-based Newgard Development Group.
Virtu Investment's Archer Tower property in Denver is an equally compelling case study. Virtu teamed up with Pillow Residential to enable tenants to rent their units on Airbnb, facilitating a revenue-sharing agreement between the owner (10 percent), Pillow (10 to 20 percent) and the tenant (70 to 80 percent). For their share, Pillow coordinates advertisement, key swap and professional cleaning. Virtu is offering residents discounted monthly lease rates in exchange for participation.
The program has received a warm reception from residents at Archer Tower, according to Virtu COO Blake Hayunga. He noted a 20 percent increase in applications since inception with a 50 percent penetration rate on new leases. Hayunga views the program as an amenity that empowers residents to "monetize slack in the economy" where tenants can profit from their empty apartments. While revenues are reinvested in the property, Hayunga also anticipates significant bottom-line improvement through strong occupancy, low turnover and the ability to increase rents while maintaining affordability.
On any given day, there are numerous Airbnb listings for Class A apartment units in Denver disguised as "downtown condos" with host instructions to avoid interaction with neighbors and management. The nightly Airbnb rate for one of these listings in a popular Lower Downtown high-rise apartment is $399, resulting in host revenues of roughly $299 (after factoring in the 10 percent landlord fee and the 15 percent fee to Pillow). Assuming the tenant rents the unit 15 nights per year, her effective monthly rent declines 16 percent, from $2,291 to $1,917, resulting in annual savings of $4,485. With savings of this magnitude, the competitive advantage gained by an Airbnb-friendly building is truly staggering.
It wasn't long ago where pet-friendly buildings were an industry anomaly. Today, 98 percent of Denver apartments allow pets to some degree as bottom line rewards far offset the inherent risks to landlords. As home sharing becomes an increasingly coveted amenity—synonymous with pet spas and yoga studios—landlords may no longer be able to resist financial incentives created by Airbnb. As the saying goes, if you can't beat them, join them.
Note: After this article was submitted, a Nov. 5 Wall Street Journal article reported that Veritas Investments, San Francisco's largest landlord, is partnering with Pillow Residential and Airbnb to pilot the Friendly Buildings Program.