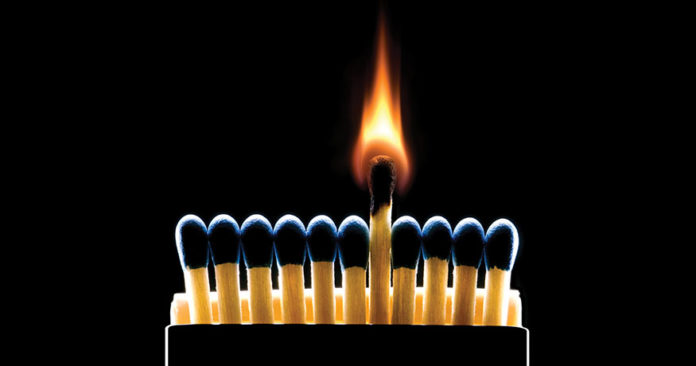 CSR initiatives encompass a company's efforts to promote positive societal, economic or environmental change. The initiatives are self-regulated, and the scope and scale of CSR programs can vary widely.
The results, however, share common benefits. Four real estate firms shared their successful approaches to local and international CSR projects.
Spreading local goodwill
MC Residential of Arizona founded the Sharing the Good Life Foundation, the company's non-profit, to make a positive difference in the communities where employees live, work, learn and play.
Lesley Brice, president, has been involved since the nascent stages of the program. "We've raised hundreds of thousands of dollars over the past several years, most of which have been through payroll deductions and time off deductions or donations, as well as vendor matching activities," Brice said.
The Foundation has collected 715 volunteer hours, 42,036 employee PTO hours, and $55,617 in payroll contributions. The funds raised are directed towards local nonprofit organizations. The nonprofits are nominated by employees and selected by a peer grant committee.
In recent years, MC Residential focused resources on two national organizations: Autism Speaks and the Southwest Autism Research and Resource Center (SARRC).
"We found our niche in raising money for autism when we brought autism awareness to the Arizona Multihousing Association (AMA). We raised over $100,000, mostly through PTO donations. We created a program, hours4autism.com. That way, rather than reaching in their pocket, team members can donate hours of PTO time toward whatever charity we were getting behind at the time. Everyone got to participate in a little way that added up," Brice said.
MC Residential also encouraged vendor participation. Once vendors submitted a proposal for a project, they were given the opportunity to submit 1 percent of their earnings towards a charitable cause.
Sharing the Good Life's reputation spread, gaining MC Residential a spot on the National Apartment Association's philanthropic committee task force.
In addition to the funds raised, Brice measures the success of the CSR projects based on the demand for grants. As more employees discover worthy causes in their communities, they submit nominations to the grant committee. It shows that employees view Sharing the Good Life Foundation as a force for change in the community.
Three key components contributed to the success of CSR initiatives at MC Residential, including setting the scale of a CSR program at the beginning. MC Residential opted for fewer projects with more power behind them.
"The most important thing is to make sure that the leadership is behind it. You have to have buy-in in order for it to work. Also, make sure that employees' ideas are championed," Brice added. "The last thing that you want CSR to be is a top-down decision."
Sharing the Good Life is one of the company's crowning accomplishments. "It's very rewarding to see how far your reach can go," Brice said.
A helping hand for children
Village Green of Detroit, Mich., also supports employee volunteerism. The 10,000 Hours program provides a paid day off for employees to volunteer when, where and how they choose.
The 10,000 Hours program supplements fundraising campaigns and volunteer efforts throughout the year. SPLASH DAY began as a dare and is now one of the company's most popular fundraisers.
A property manager accepted a dare to jump into the unheated pool if residents pledged funds for a local charity. The manager accepted the challenge. As news spread throughout the company, other property managers joined in on the dare with their properties. SPLASH DAY repeats every year as community pools open for the season.
To date, 150 properties compete to raise the most money on behalf of Ronald McDonald House Charities. In 2016 alone, Village Green SPLASH DAY raised and donated over $100,000.
Green for good
Bozzuto received the 2017 ENERGY STAR Partner of the Year award for its commitment to sustainability.  The honor acknowledges several sustainable initiatives within the company, including a 4 percent reduction in energy usage across its entire managed portfolio. Bozzuto also holds the most ENERGY STAR certifications of any third-party management company, with 14 certified properties in its portfolio.
"The tenets of sustainability perfectly align with the core values and mission of our company," said Peter Zadoretzky, Director of Sustainability for Bozzuto Management Company. "By building and operating high-performance buildings, we are adding value to our and our clients' portfolios. For our clients, they have a partner committed to helping them achieve their goals. For our residents, they have a management company in constant pursuit of setting them up to live the lifestyle they want to live in their own homes. Lastly, it is simply the right thing to do."
In addition to sustainable upgrades, Bozzuto seeks to integrate sustainability into residents' daily experiences. Bozzuto recently partnered with fellow Washington-D.C.-based company, TransitScreen, to make transportation more convenient for residents.
TransitScreen relays real-time departure and commuting time information for mass transit, carshare, rideshare, and other local transportation details. Bozzuto residents can view the information on large LCD screens featured in the lobbies of select East Coast communities.
Both corporate and property-level initiatives have achieved success due to what Zadoretzky calls "C-suite engagement." He said, "If the heads of the company are committed and behind your programs, employees will better understand how important it is and how it is critical to everyone's success."
International outreach
In 2014, real estate technology provider Yardi established The Yardi Foundation, which supports nonprofit organizations that are located near the company's offices around the world.
Yardi opted for a two-tier CSR model, dividing a seven-figure donation between them: one tier supports several small-scale projects. Yardi designates a sum for every office of more than 50 employees. The grants are allotted to local organizations that are nominated by employees and approved by peer committees.
The second tier takes on an international challenge. Yardi launched Yardi Vasti Vikas Prakalp (YVVP) in Pune, India in 2006. It is one of Yardi's largest CSR programs to date, providing financial support to 17 local non-governmental organizations (NGOs) and community-based organizations (CBOs). All partnering entities serve some of India's most disadvantaged neighborhoods.
Gordon Morrell, EVP, Yardi, works closely with The Yardi Foundation. "Our work there is focused within the urban poor communities that are just a short distance from the office. These projects include cleaning shared toilet blocks to improve sanitation, working in local schools and preschools, providing vocational training for young people, and funding a mobile medical unit specifically for women's health issues. Some of the work is conducted by NGOs; in addition, Yardi has hired social workers to provide direct services in many of the areas," Morrell said.
Yardi uses multiple measures of success including impact surveys and reports directly from the NGOs and CBOs. As of 2016, YVVP provided health care services for 120,000 women and children; 500 sanitation units for poor urban communities; and career services for 1,480 teens and young adults.
"We got involved in CSR because we simply wanted to give back to the communities that have supported our business and our employees. Perhaps an indirect success is that some of our CSR initiatives allow our employees to get involved as well, and I believe it shows that our company, as large as it has become, still has the same heart and soul as it did when it began in 1984," Morrell said.
Common threads
Though the local and international CSR initiatives differ, similar tools have contributed to their intended and unintended success.
MC Residential accepts donations through PayPal on its company website. "Most people have a PayPal account and they recognize it's a safe way to send money. We can receive donations even while we are sleeping," says Brice.
The Arizona company also uses its blog as a CSR tool. "Blogging allows us to explain why it's important to give. We can highlight causes and data through heartfelt stories.  Framing context is one of the best ways to move folks to give."
Yardi also uses social media to highlight CSR. Team members use Facebook and Instagram to share volunteer efforts from offices throughout the world. The corporate blog recaps team members' efforts. Each blog post ends with a link to the featured charitable organization so that other Yardi employees, clients, and blog visitors can donate or volunteer.
The TransitScreens at Bozzuto double-task as a community bulletin board. In addition to real-time transit information, residents can access notifications and posts on upcoming volunteer opportunities and new sustainable programs at the site or within the company.
In many cases, corporate altruism has come with unexpected benefits.
"We got a unified heartbeat within our company," Brice said. "There is a distinct difference but it's hard to articulate. We have long-term employees, people who are very happy. Success follows that."
Brice has also noticed changes in recruitment. "We've gotten to the point now where we rarely have to advertise for any position. We are constantly hearing from people that want to work with us and want to be invested in our properties."
It's the kind of good will that can never be purchased, but will reap business benefits for years to come.
Author: Erica Rascon