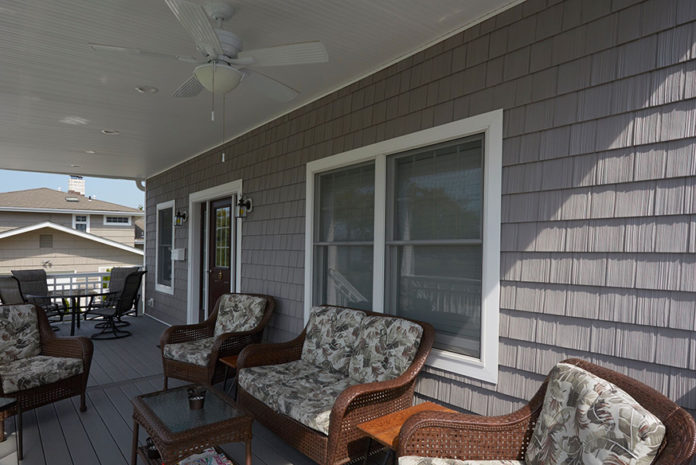 Introducing Northwoods® Single 7-inch Straight Edge Perfection Shingles, CertainTeed's newest profile, a striking addition to the existing line of shakes and shingles from one of North America's leading brands of building materials. Perfection shingles provide a smoother, more precise siding option for homeowners seeking more contemporary curb appeal.
While all profiles in the Northwoods line feature a deep, rough texture to look like hand-split cedar, the new Straight Edge Perfection Shingles offer cleaner, crisper edges and more uniform shingles that deliver a beautiful, sleek look. All Northwoods products feature a TrueTexture™ finish molded from real cedar shingles for the classic look of wood without the maintenance.
"The new Northwoods profile adds a groomed, modern style that is affordable for most homeowners and can be used on any home," said Robert Clark, marketing manager for CertainTeed Siding. "We want every homeowner nationwide to have access to our high-quality, durable products, so this collection was manufactured to meet the strictest building codes and standards for homes in any region."
Panels in the Northwoods Collection have a Class A flame spread rating, are .060 inches thick, 10 feet in length and can be installed with standard 3⁄4-inch accessories. With superior durability, they can withstand wind loads of up to 200 miles per hour.
This profile comes in 17 beautiful colors, including four new bold colors: Midnight Blue – a deep rich blue, Slate – an extremely dark gray with brown undertones, Espresso – a rich brown and Castle Stone – a mid-range modern gray.
Northwoods Single 7-inch Straight Edge Perfection Shingles are now available nationwide and come with a limited lifetime product warranty.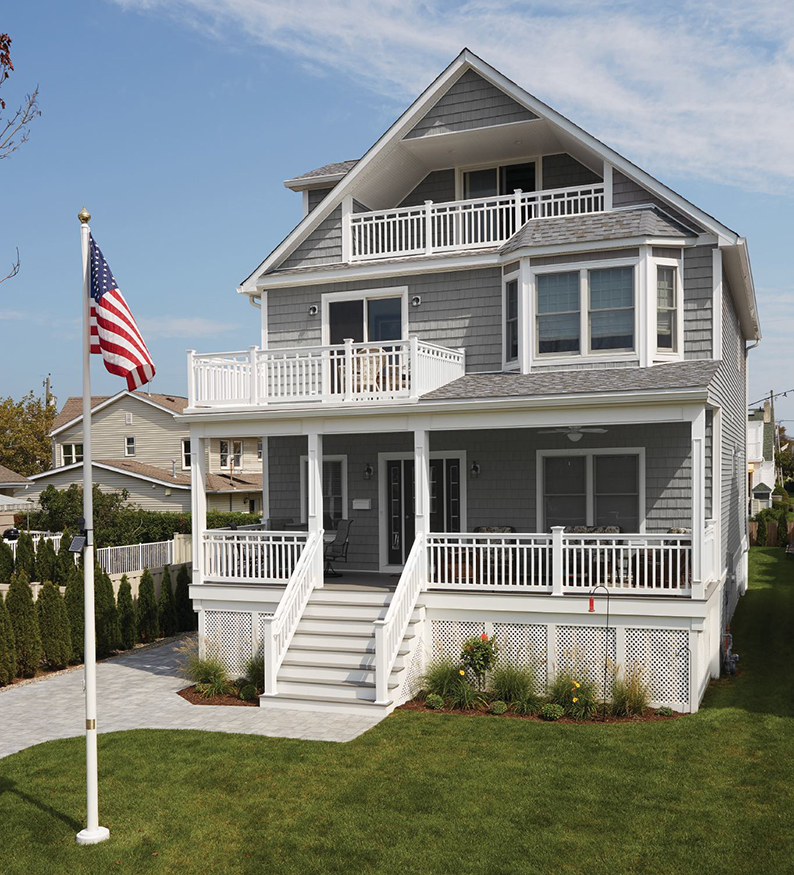 By offering the most in selection, beauty and performance, CertainTeed has been voted the number-one brand for vinyl siding products by building professionals for 21 consecutive years, according to the Hanley Wood Brand Use Study. CertainTeed also offers partners higher standards and greater rewards to help grow their business. With the broadest range of exterior products, including polymer, composite, insulated and vinyl siding, as well as roofing, fence, railing, decking and exterior trim, CertainTeed provides unmatched Freedom of Choice® with the option to mix and match products, styles and colors for a beautifully coordinated look.
---
About CertainTeed
Through the responsible development of innovative and sustainable building products, CertainTeed, headquartered in Malvern, Pennsylvania, has helped shape the building products industry for more than 110 years. Founded in 1904 as General Roofing Manufacturing Company, the firm's slogan "Quality Made Certain, Satisfaction Guaranteed," quickly inspired the name CertainTeed. Today, CertainTeed® is a leading North American brand of exterior and interior building products, including roofing, siding, fence, decking, railing, trim, insulation, drywall and ceilings.

A subsidiary of Saint-Gobain, one of the world's largest and oldest building products companies, CertainTeed and its affiliates have more than 6,300 employees and more than 60 manufacturing facilities throughout the United States and Canada. The group had total sales of approximately $3.7 billion in 2017.