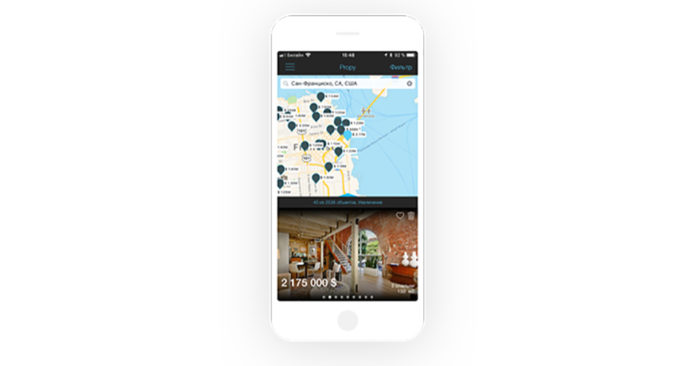 Propy, the global property store and decentralized title registry, today announced its partnership with decentralized prediction market platform Gnosis to bring never-before-seen transparency to global real estate prices.
Using game theory, the power of market sentiment, and the decentralization of the blockchain, Gnosis "crowdsources" market predictions. With Propy's integration, users will be able to predict future real estate prices. Gnosis then rewards the closest guesses once official statistics become available at the end of the "prediction moment."
Integration will start at the beginning of 2018, with the first prediction markets opening in March 2018.
"Our integration with Gnosis will give investors never-before-seen insight into real estate market prices to ensure they're entering the market at the most opportune moment," said Natalia Karayaneva, CEO of Propy.
"Real estate is a great application for prediction markets since price discovery of property currently is very opaque. The collaboration between Gnosis and Propy will produce unbiased price estimates," said Stefan George, CTO of Gnosis.
The partnership is the latest in a string of successes for Propy. In September, the company completed the world's first real estate transaction via blockchain. It also raised $15 million in a pre-sale and crowdsale of PRO tokens—making it one of the 10 highest-earning ICOs this summer. It also entered into an official partnership with the government of Ukraine, which has agreed to pilot the blockchain title registry. The partnership—Propy's first with a foreign government—coincides with new legislation allowing foreign investors to purchase land in Ukraine as of January 1, 2018.
By utilizing the Ethereum blockchain—a technology that is quickly gaining on the bitcoin blockchain as the blockchain of choice for developers—Propy has taken an important first step in automating real estate purchases on the burgeoning global real estate market, and this integration makes the global real estate market more transparent than ever.
"This is only the beginning. We are putting the $217 trillion real estate market on the blockchain and plan to facilitate real estate transactions with the use of PRO tokens in California, Vermont, and Dubai," Karayaneva said. "With Gnosis' market predictions, investors anywhere in the world will have insights into accurate market prices throughout the globe."
---
About Propy
Propy is the world's first international real estate marketplace, aimed at solving the problems of purchasing property across borders. Propy facilitates connections between international entities to enable the seamless purchase of international real estate online. The Silicon Valley-based company is advised by Michael Arrington (founder of TechCrunch), Vinny Lingham (CEO of Civic), David Cowan (Partner at Bessemer Venture Partners), Alain Pinel (Intero Real Estate), Daniel Kottke (formerly of Apple), Mike Costache (Managing Partner at KrowdMentor & d10e), and Jeremy Gardner (EIR at Blockchain Capital).
About Gnosis
Gnosis builds revolutionary market-driven forecasting technology to let you shape the future.
A permissionless and decentralized platform built on Ethereum, Gnosis is the easiest way to aggregate relevant information from both human and AI agents into one number.
Passionate about prediction markets, Gnosis co-founders Martin Köppelmann and Stefan George started to develop prediction market applications early in college. Later employed at ConsenSys, the globally leading Ethereum venture production studio, they decided to pursue this passion and develop a prediction market application on Ethereum—Gnosis was born. Early this year, the platform went on to become a fully-fledged company and was able to raise $12.5 million in their token sale in April. Now counting 30 employees spread out all over the world, Gnosis is based and operated in Gibraltar while the core technical development is done in Berlin.