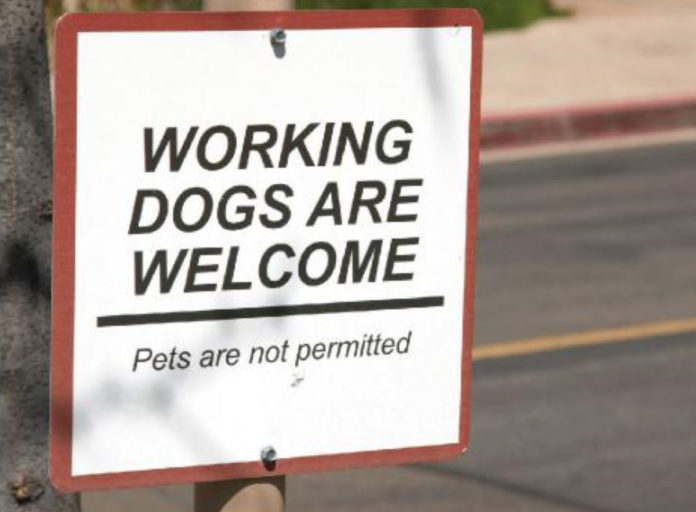 Indiana Senate Bill 240 seeks to provide relief to apartment owners and operators dealing with purported emotional support animals. The bill passed the state's Senate last month by a 38-10 vote, and now moves to the House of Representatives.
The legislation was brought by Senator Jean Leising (R-Oldenburg) in response to the onslaught of people claiming that animals ranging from peacocks to hedgehogs are necessary for their emotional support. Such claims have given animals entrance into apartments, even when policies prohibiting pets are in effect. The head of the Indiana Canine Assistance Network supports the measure.
Leising said her plan creates uniform regulations for what qualifies an animal as a support animal in Indiana. "Emotional support animals are well-disciplined, important assistants to people with disabilities, but far too many people are claiming their pets are emotional support animals so they can live in a building that doesn't allow animals. These pets can be a nuisance to other residents and cause damage to the establishment. We need to reserve these rights for real emotional support animals and protect the integrity of those who truly need the animals' assistance."
Residents who falsely claim they have a disability in order to keep an animal in a rented house or apartment would be committing a Class A infraction under the law.
Title II and Title III of the Federal Americans with Disabilities Act (ADA) describes a service animal as "any dog that is individually trained to do work or perform tasks for the benefit of an individual with a disability, including a physical, sensory, psychiatric, intellectual, or other mental disability. Tasks performed can include, among other things, pulling a wheelchair, retrieving dropped items, alerting a person to a sound, reminding a person to take medication, or pressing an elevator button."
The ADA National Network manual, Service Animals and Emotional Support Animals, states: "Emotional support animals, comfort animals and therapy dogs are not service animals under Title II and Title III of the ADA. Other species of animals, whether wild or domestic, trained or untrained, are not considered service animals either. The work or tasks performed by a service animal must be directly related to the individual's disability. It does not matter if a person has a note from a doctor that states that the person has a disability and needs to have the animal for emotional support. A doctor's letter does not turn an animal into a service animal."
While the proposed law would clarify the status of emotional support animals in rental housing in the state of Indiana, other states may have different rules, or no specific rules at all, covering these animals.