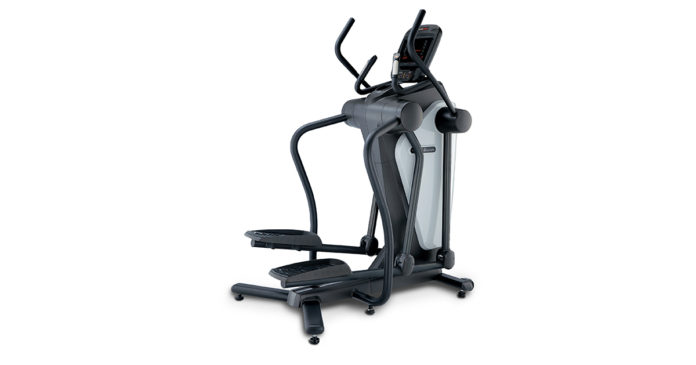 Brigadoon Fitness proudly announces the launch of the much-anticipated Sport Series Variable Motion Trainer (VMT). The VMT elliptical is the first of five new products being offered under Brigadoon's new Sport Series family of commercial fitness equipment.
Featuring 11" to 36" variable stride lengths and contralateral pushing and pulling arm movements, the VMT delivers a personalized, natural and low impact workout. Riders will enjoy the freedom to instantly change from shorter strides comparable to walking, to mid-range strides like those used when jogging, to longer strides that simulate long distance running, to deep lunges similar to stair climbing, or any combination thereof.
The bright and easy-to-read adjustable display provides real-time user feedback including time, distance, speed, calories and watts. With twelve pre-set exercise programs, convenient one-touch controls, 400 lb. user weight capacity, durable reading rack and large cup holder, the VMT is the ultimate cardio machine.
Designed for full commercial applications, the self-powered VMT is easy to transport and service, and offers a smaller footprint, making it ideal for use in all commercial settings.
---
About Brigadoon Fitness
Based in Fort Wayne, Indiana, Brigadoon Fitness is the exclusive distributor of the Circle Fitness™ commercial fitness equipment in North America. In addition, we've designed and equipped more than 20,000 hotel fitness facilities through our division, Hotel Fitness®.  We're innovators, changing the way the industry does business by investing millions of dollars in state-of-the-art technology, experienced people, product design and the largest inventory of fitness equipment and accessories. This unique approach allows Brigadoon Fitness to provide the best products and solutions, more efficiently and for the best value.