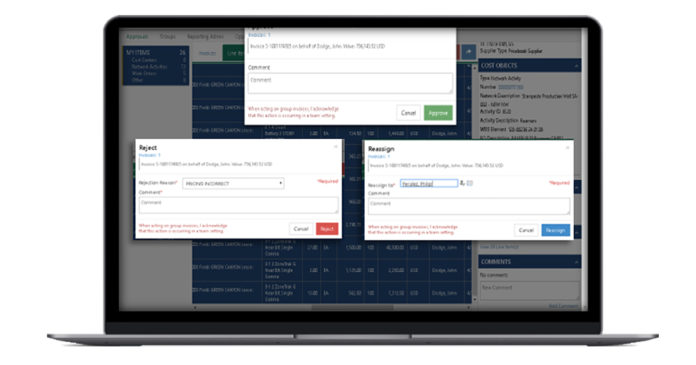 Gateway Architects announced today the addition of Keith Jacobs and Craig Penk to its advisory board. They join a team of other technology innovators who are committed to Gateway's flagship product Meister 2.0, a disruptive solution that for the first time opens up the way businesses access, utilize and optimize SAP data capabilities.
Keith Jacobs is president of Luscinia Health, which he joined in 2014 as an investor and co-owner. Prior to Luscinia, he served as CEO and a board member at projekt202, a leader in UX digital experience software development (sold in Q4 2017). Jacobs also grew another software firm, which sold to EMC in 2007.
"It is exciting to work with a disruptive technology company that raised capital and develops technology in North Texas — and will continue to impact the world of SAP and multi-platform users on an international scale," said Jacobs. "I've grown and sold several Texas-based companies over the last 20 years and have known William Mays for many years. When William shared the technology with me, and his vision for the company, I jumped at the chance to serve on this board."
Jacobs began his career working for Ernst & Young implementing ERP applications. He earned a BBA in management information systems from the University of Texas at Austin. He is currently a guest lecturer at both the McCombs School of Business at the University of Texas at Austin and the Cox School of Business at Southern Methodist University.
"We want to capitalize on Keith's successful experience as co-founder and board member of projekt202, a disruptive force in the UX market, and his board role at SMU's tech incubator," said Mays, chairman and co-founder of Gateway. "As someone who helped drive a custom UI/digital intelligence firm to the No. 1 Gardner selection, we're excited to have his leadership and intelligence on our board."
Craig Penk joins the advisory board while currently serving as supply chain manager at Hess Oil Corporation, the nation's first licensed user of Meister. Penk oversaw the onboarding of Meister in 2015.
"The impact of Meister on Hess Oil, both from a cost and real-time data access perspective, was shocking," said Penk. "The ROI started on day one. When the opportunity came up to join Gateway Architects' board, I was honored. This small company has a solution that fits all enterprise software users in today's world."
Prior to joining Hess Oil, Penk served as the leader of BI and supply chain management for Ford Motor Company. Penk earned a BS in economics and finance from the University of Detroit, an MBA from the University of Detroit Mercy and an MS in computer science from the University of Michigan.
"Craig is a well-respected leader in the oil & gas, automotive and manufacturing industries," said Mays. "He was the key contact and an indispensable team member in overseeing the onboarding and integration of Meister at Hess."
Meister is a ground-breaking, proprietary platform that unleashes the power of data in SAP, enabling transparency, accuracy, velocity and agility on a real-time basis at a fraction of the time and cost. Meister delivers data that is in real time, visible, extensible, streamlined, controlled and efficiently accessible via any device, anywhere, at any time – without sacrificing security.
---
About Gateway Architects
Gateway Architects are world-class experts in developing algorithms and compilers at SAP. Using research, machine learning models and advanced compiler methodologies, they create disruptive solutions which enable any device and platform to seamlessly transact with SAP NetWeaver. Their flagship product Meister unlocks the power and potential of SAP, transforming the ability to turn information into real-time intelligence. They are headquartered in Frisco, Texas.