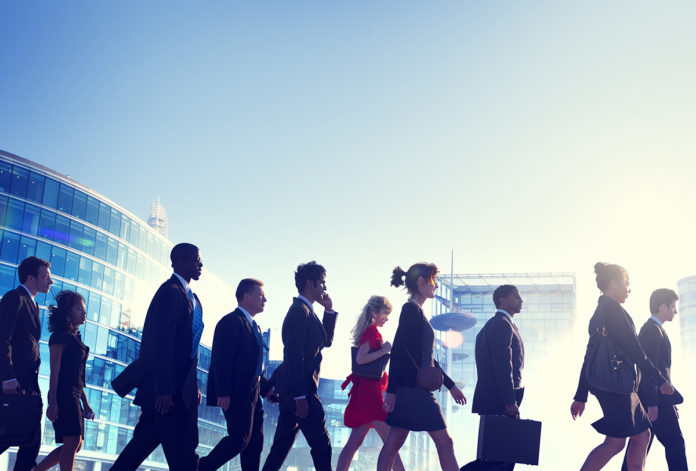 Enterprise Community Partners, Inc. (Enterprise) announced today the new class of Enterprise Rose Architectural Fellows. Partnering emerging architectural designers with community developers for three years, the award-winning fellowship is the premiere opportunity to build a career in public-interest design. Since its launch in 2000, the fellowship has supported 73 fellows who have helped produce or preserve 11,000 affordable, sustainable homes and design more than 80 community spaces tailored to the specific needs of individual communities.
"Investing in affordable housing has the power to greatly impact the lives of low-income Americans," said Katie Swenson, vice president, Design Initiatives, Enterprise. "The Enterprise Rose Architectural Fellowship is aimed at ensuring that these homes are not just affordable, but are also resilient, well-designed, and provide access to good schools, jobs and transportation, all critical elements of increasing opportunity in low-income communities. These young professionals are incredibly inspiring, committing themselves to careers of public service, combining their architecture skills, heart, soul, brains and talent to improve lives nationwide."
The four Rose Fellows will work on a remarkable range of projects:
Nicholas Forest will spend his fellowship with Quest Community Development Organization, Inc., in Atlanta. Nicholas will assist Quest's property development team in their efforts to stabilize Atlanta's Westside communities by developing 100 new affordable homes as well as retail and office spaces. Nicholas holds a Bachelor of Science from Prairie View A&M University and a master's of architecture from Illinois Institute of Technology. Prior to joining Quest, Nicholas served as an architectural designer at Niles Bolton Assoc.
Rose Fellow Jason Minter will join the buildingcommunityWORKSHOP, a Texas-based nonprofit community design center seeking to improve the livability and viability of communities through the practice of thoughtful design. Jason will work in its Houston office to focus on understanding the complexities of disaster recovery in Texas and along the Gulf Coast. Jason holds a Bachelor of Science in architecture from the University of Nebraska at Lincoln and a master's in architecture from Texas A&M University.
Dawn Hicks will bring her design and community building skills to Venice Community Housing (VCH), where she will serve as a key member of the housing development team as VCH initiates two new construction projects focused on increasing affordable and permanent supportive housing options in Venice, California as well as reinvest in several older properties.  Prior to the Fellowship, Dawn was a design professional in Richmond, Virginia, where she worked in construction and maintenance, and also served on the city's Urban Design Committee.  Dawn holds a Bachelor of Science in architectural engineering from North Carolina A&T State University and a master's in architecture from the University of North Carolina-Charlotte, where she focused on the social and economic impacts of hip-hop on architecture.
Rose Fellow Seema Kairam will be hosted by The Trust for Public Land, which works with urban communities across the U.S. to create parks and preserve public spaces for people to enjoy. Seema will conduct research, collect case studies on how park development can successfully engage questions of housing equity and displacement, and test those ideas on the ground with local projects in St. Paul and Cleveland. Seema holds a master's in architecture and a Bachelor of Arts in architecture from Yale University.
The U.S. is in the middle of a broad housing insecurity crisis that is affecting nearly 19 million housing insecure families who are homeless or paying more than half of their monthly income on housing. Enterprise's generational goal is to end housing insecurity in the U.S. through quality affordable housing connected to good schools, jobs, transit and health care.
---
About Enterprise Community Partners
Enterprise is a proven and powerful nonprofit that improves communities and people's lives by making well-designed homes affordable. We bring together the nationwide know-how, partners, policy leadership and investments to multiply the impact of local affordable housing development. Over 35 years, Enterprise has created nearly 470,000 homes, invested $28.9 billion and touched millions of lives.