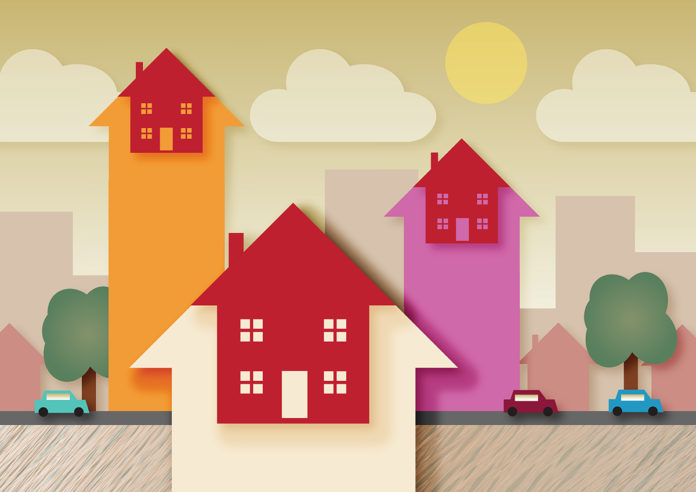 A decline in multifamily starts pushed overall housing production down 7.0 percent in February to a seasonally adjusted annual rate of 1.24 million units, according to newly released data from the U.S. Department of Housing and Urban Development and the Commerce Department.
Multifamily production fell 26.1 percent to a seasonally adjusted annual rate of 334,000 units after an exceptionally high January report. Meanwhile, single-family starts posted a 2.9 percent gain to 902,000 units.
"The uptick in single-family production is consistent with our builder confidence readings, which have been in the 70s for four consecutive months," said NAHB Chairman Randy Noel, a custom home builder from LaPlace, La. "However, builders must manage rising construction costs to keep home prices competitive."
"Some multifamily pullback is expected after an unusually strong January reading. Multifamily starts should continue to level off throughout the year," said NAHB Chief Economist Robert Dietz. "Meanwhile, the growth in single-family production is in line with our 2018 forecast for gradual, modest strengthening in this sector of the housing market."
Regionally in February, combined single- and multifamily housing production increased 7.6 percent in the Midwest. Starts fell 3.5 percent in the Northeast, 7.3 percent in the South and 12.9 percent in the West.
Multifamily weakness pushed overall permit issuance down 5.7 percent in February to a seasonally adjusted annual rate of 1.3 million units. Multifamily permits fell 14.8 percent to 426,000 while single-family permits were essentially unchanged, edging down 0.6 percent to 872,000.
Permit issuance rose 12.7 percent in the Northeast and 3.4 percent in the Midwest. Permits declined 3.4 percent in the West and 12.4 percent in the South.
---
ABOUT NAHB:
The National Association of Home Builders is a Washington-based trade association representing more than 140,000 members involved in home building, remodeling, multifamily construction, property management, subcontracting, design, housing finance, building product manufacturing and other aspects of residential and light commercial construction. NAHB is affiliated with 700 state and local home builders associations around the country. NAHB's builder members will construct about 80 percent of the new housing units projected for this year.