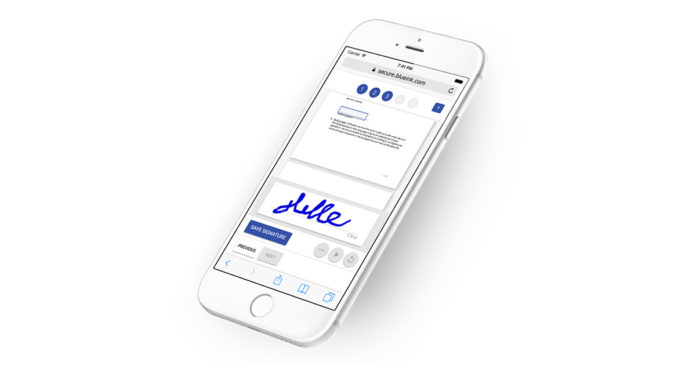 The National Association of Residential Property Managers (NARPM®) and BlueInk announced their partnership with the goal of expediting and better securing the workflow of NARPM®'s more than 5,000 members by providing them with free BlueInk eSignature accounts. The companies will offer subscribers to NARPM® access to BlueInk's platform that allows users to review, sign and store documents securely online from anywhere and on any device.
The companies believe that BlueInk's eSignature software will help increase efficiency and profitability for NARPM's real estate agents, property managers and brokers by eliminating the need for traditional paper signings. Using BlueInk, agents can send and manage paperwork from anywhere, while owners, clients, tenants and vendors can review and sign secure documents from any smart device without downloading additional applications.
"BlueInk is thrilled to team up with one of the most well-known and highly regarded property management organizations in the country," said Faze Sharif, BlueInk CEO. "By partnering with them, we aim to revolutionize the property management business and put NARPM® members on the cutting edge of their industry. Not only is our platform more convenient than paper signing, but with our patented technology, every deal is secure and protected."
BlueInk will offer basic accounts to every NARPM® member, as well as discounts on premium services such as its multilingual audio-guided review feature. The audio-guided review takes signers step-by-step through a document with narration in any language to ensure thorough client understanding of content and that all signatures are obtained. The audio-guided review is just one way BlueInk can help businesses better compete in a global market.
---
About NARPM
The National Association of Residential Property Managers (NARPM®), founded in October 1988, provides a permanent trade organization for the residential property management industry. We promote a high standard of business ethics, professionalism and fair housing practice. The association also certifies its members in the standards and practices of the residential property management industry and promotes continuing professional education.
About BlueInk
BlueInk is the creator of patented eSignature software that integrates seamlessly into any existing workflow. Our flexible platform offers notary-level security and protection, while our drag-and-drop technology allows users to create signature-ready documents on the fly that clients can review and sign from anywhere, on any device. Manage all important paperwork from the dashboard and know the status of all documents and deals in real time.