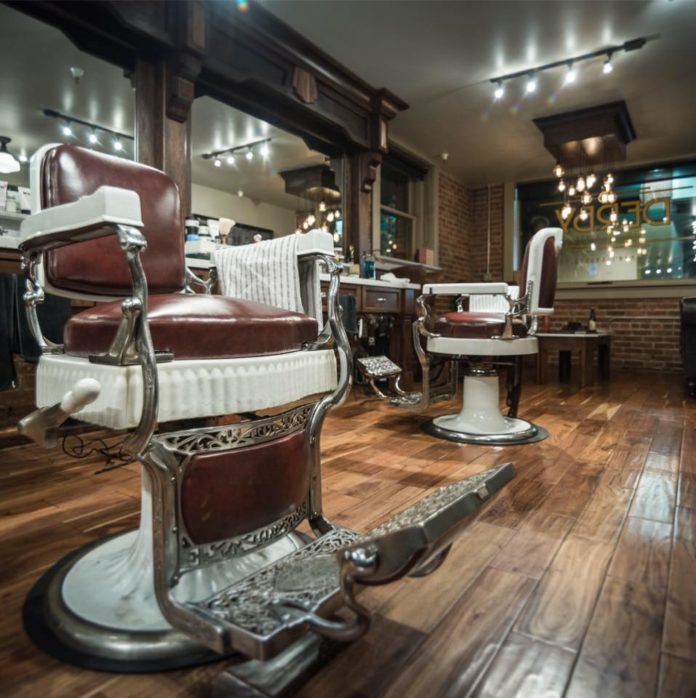 Nickel by nickel the Reno Rebuild Project fund is growing to make one-of-a-kind loans to local small downtown businesses. This March, the project will be providing a $40,000 loan to the Derby Supply company located in Reno's popular Riverwalk District.
Derby Supply Company is where the traditional 1920s barbershop blends with an upscale gentleman's speakeasy lounge. The company offers both classic and modern men's haircutting techniques. They offer a variety of men's grooming services and products to fit clients individual needs.
Every time a guest enjoys a drink or meal at the Sierra Tap House, Ole Bridge Pub and the Brewer's Cabinet, a nickel per item sold goes into the Reno Rebuild Fund at the Community Foundation. Once a year, the fundholders Michael Connolly, Chris Kahl and Zachary Cage, owners of the establishments listed above, help select one compelling idea from a Reno-based individual to receive a small business loan to make his or her dream a reality.
"What we are looking for is a great idea that will bring something new to our city and improve our lives," said Kahl, co-founder.
The Reno Rebuild loan is a low-interest loan with all principal and interest returning to the fund to help it grow, so more ideas get funded each year. All the money raised remains in northern Nevada, supporting the local economy and helping to rebuild our community – one small business at a time!
"This year, the Derby Supply proposed a much-needed expansion project in a historical building and with an already-buzzing business, it made sense to support the continued growth of this company through the Reno Rebuild Project," said Cage, co-founder.
The Reno Rebuild loan will help Derby Supply expand the already bustling 800-square-feet location into the suite located next door to its current establishment. Currently, Derby has three workstations that are home to seven total barbers, three of which are only able to work two days a week in the current model. By expanding, Derby will now allow for a spacious retail/lounge seating area that will mirror a speakeasy tufted leather hideaway. Since it is halfway underground and the window is at street level, this will provide the patrons a cozy and relaxing place to enjoy a libation or peruse through the many men's grooming products, leather goods and other unique items.
Aside from the lounge, Derby will be adding three more barber stations. One in the front room of the current suite and two stations in the back of the new suite. These proposed changes will keep the lounge and barber shop slightly separated so the clients can relax before their appointment, and the two stations in the back will lend to the speakeasy exclusivity Derby has created.  This expansion will not only grow the shop by more than 50 percent, it will also bring 75-100 more patrons to the downtown corridor, helping other local businesses with the increased traffic to the area.
"The Reno Rebuild Project is such a special part of the community. It shows how much support entrepreneurs and local business owners have in Reno.  This project has made it possible for my original dream to become a full-picture reality," said Vinnie Gravallese, owner of Derby Supply.
According to Gravallese, it is so incredibly difficult to get a bank loan these days without the necessary required items they need. Gravallese has worked multiple jobs his entire life and came from a background where financial help was not an option. Having the Reno Rebuild loan has proven to him and his team that with hard work and a great vision, continued success is possible.
"The City of Reno is full of colorful, creative people and with this project, it gives them an opportunity to shine and make their business dreams come true when bank loans or other financial help is not a possibility. We are so fortunate as a community to have such amazing people and businesses behind this project," said Gravallese.
To support the Reno Rebuild project, simply purchase a beer or a meal from the restaurants listed above and the nickles will add up. To be a more significant part of the bright Reno Rebuild Project, donate directly (and more than a nickel!) to the fund. Help to lift our community and make a dream come true.