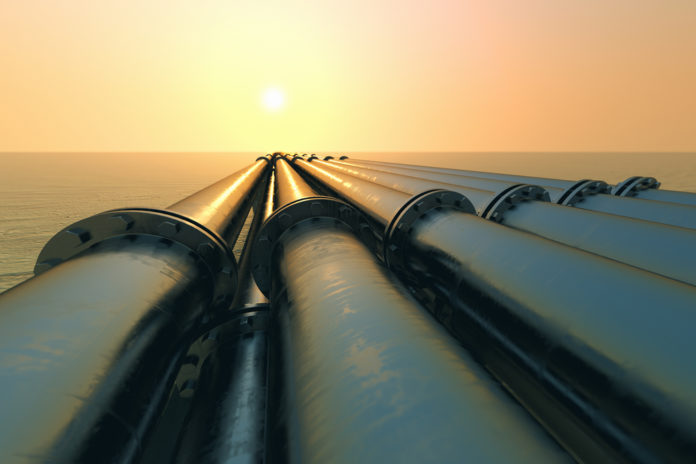 By now most know that Massachusetts has received a shipment of liquid natural gas (LNG) from Russia. The seller and vessel were French, but the cargo originated from the Yamal Peninsula. If nothing else, the indirect origin of the gas provides an excellent case study of how tough it is to track imports in order to assess embargoes, penalties and taxes. For multifamily owners and operators, the energy product's originating country affects its all-in cost.
What happened to America becoming a leading supplier of LNG?
Cold weather drives power use
The shipment was a one-off deal to supplement Massachusetts' supply. This winter's cold weather has plunged much of the Northeast into freezing temperatures, sapping the region's fuel supplies. The strain on New England's energy grid is partly caused by its ongoing lack of gas pipeline capacity, pushing prices upward. In 2016 Massachusetts Attorney General Maura Healy had said that "no new pipelines are needed" and that the state can "maintain electric reliability through 2030 even without additional new natural gas pipelines."
Without adequate gas pipeline capacity, the state was forced to rely on electricity generated from oil and coal fired power plants during the cold snap. According to the US Energy Information Administration (EIA), on January 5, 2018, the day-ahead average peak power price in New England was $247 per megawatt-hour (MWh) compared to an average of $30 to $50 per MWh in the prior 6 week period. Fortunately, nearly 38 percent of New England's fossil fuel-based generating capacity has multiple fuel capability. Electricity generators therefore have the ability to react to supply problems with one of their fuel sources. Otherwise the situation could have been worse.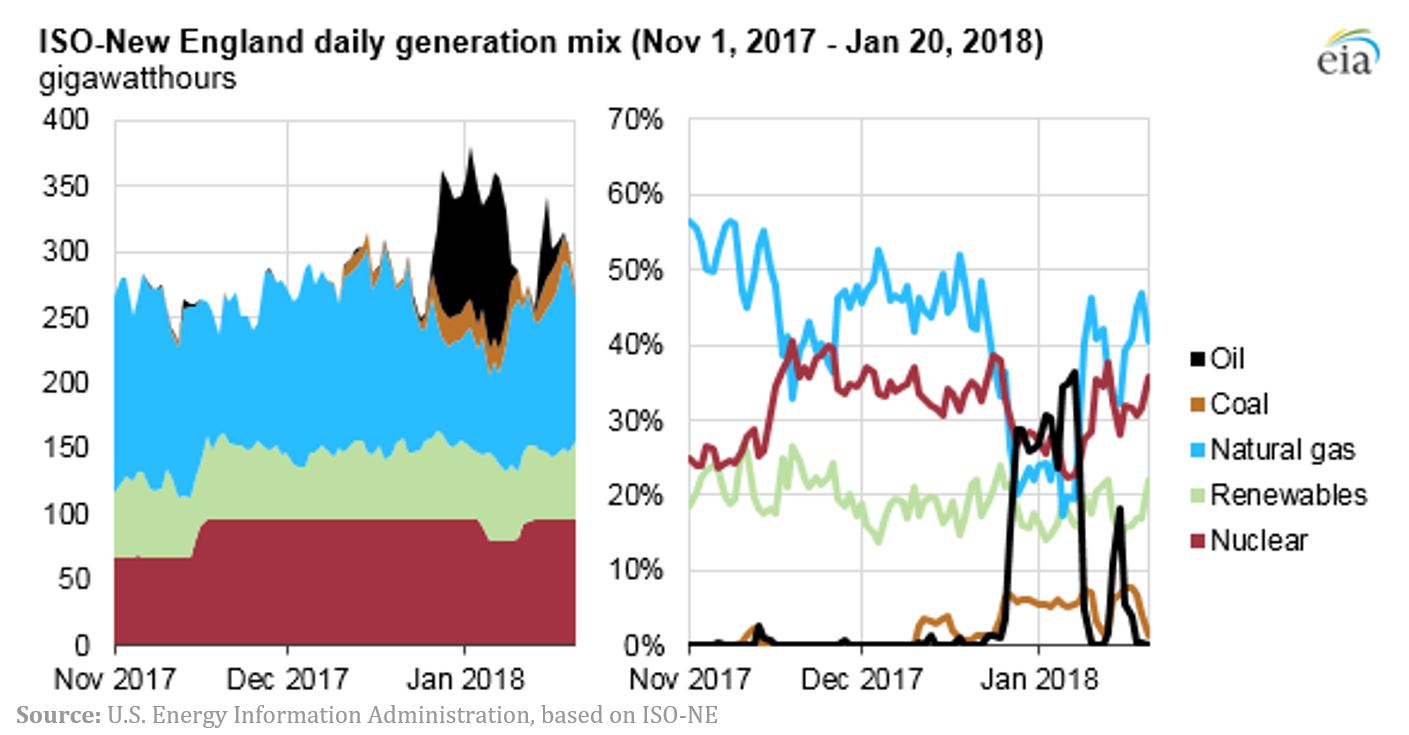 The latest storm to hit the Northeast, has placed nearly 50 million people under a winter weather advisory or warning. It will once again put New England's electricity supply system to the test.