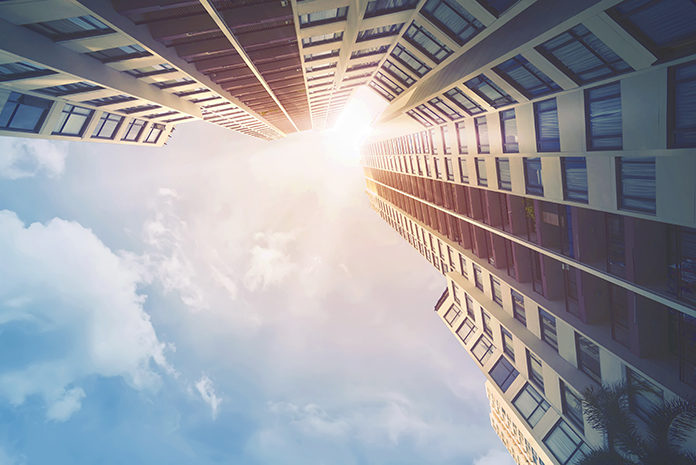 Eastern Union Funding, one of the nation's leading commercial real estate mortgage companies, announced today that it closed over $1 billion of commercial real estate loans in the first quarter of 2018. The CRE mortgage closings increased 40 percent year-over-year.  Eastern Union attributes the recent growth to a commitment to its people, technology and data. In 2017, Eastern Union invested over $3 million in its people/tech/data trifecta, resulting in new customized divisions to service today's growing economy and launched an app that has quickly become a game changer for investors and lenders alike.
March 2018, the biggest monthly contributor in the first quarter, set a new company record at $643 million of closed CRE loans. The March record was accompanied by over 530 submissions and nearly $700 million under application. All categorical benchmarks are trending up at Eastern Union. The recent increase in transactional volume is testament to the effectiveness of Eastern Union's investment in tech and big data. In fact, seventeen percent of its recent quotes were entered by bankers using the Eastern Union app via FirstLook, the newest feature that digitally matches and sends mortgage requests to lenders via an A.I. portal from a proprietary database of active borrowers. FirstLook was launched in early February at the MBA Conference.
Ira Zlotowitz, president of Eastern Union said, "We live in a world of smart cities, mobility, innovative fintech and cognitive automation. Our investments in tech and data have already increased deal flow and gained market share. The Eastern Union digital tools for borrowers and lenders have created market changing efficiencies to quickly process a deal. We are light years ahead of our competition and are well positioned for the balance of 2018 and beyond."
FirstLook was preceded by another app feature called Dashboard, a cloud based match making system, connecting thousands of investment sales brokers with buyers to provide each investor with customized real estate offerings. The list of offerings, currently at 16,000, is being fed by deals inputted by Eastern Union's national Affiliate Broker Division, consisting of more than 7,000 investment sales brokers and adding 300-400 new CRE listings per day.
Eastern Union's one billion dollar first quarter represented a mix of 46 percent new purchases and 54 percent refinances. Sector breakdown is as follows – Multifamily, 67.47 percent. Retail, 10.72 percent.  Mixed-Use, 9.13 percent. Office, 5.02 percent. Healthcare, 3.84 percent. Industrial, 2.27 percent. Other, 1.55 percent. Eastern Union's Healthcare division is experiencing the largest market share growth for the company, with the last closing of the quarter having raised $33.4 million of debt and $7 million of equity to close a $42.5 million purchase of a nursing home portfolio located in Alabama.
The CRE market has slowed since 2017, yet Eastern Union continues to grow its National footprint and CRE loan volume.  Market predictions for the balance of 2018 continue to be meek, with the expectation of three interest rate hikes and mounting lending costs. Contrariwise, banks are actively lending, given the active and potential cash CRE represents. Even though lenders are currently more risk averse and banks have reverted to higher standards, lenders continue to look for clients with strong capital resources.  Institutional investors continue to increase their allocations and a substantial amount of private equity funds continue to chase deals throughout the country. Additional activity will come from the new momentum of the one trillion dollars of U.S. CRE loans set to mature over the next three years.
Eastern Union is actively expanding nationally, with the objective to open an office in every major market throughout the United States. With a customized in-house banking department, seasoned equity division and the infrastructure of eighty back office employees, Eastern Union is well situated to support its new markets with white glove treatment and help facilitate every deal; from origination through closing.
Mr. Zlotowitz commented, "Providing the best services for our clients and strategic advisory work is paramount. As we expand our national presence, we are excited about partnering with experienced brokers throughout the country and continuing to stay ahead of the curve."