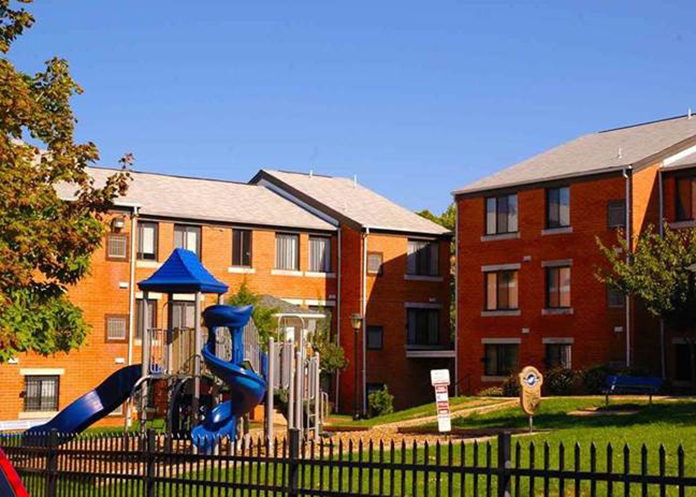 Jonathan Rose Companies, a leading green real estate investment, development, and project management firm, has been named the #1 acquirer of affordable housing properties in the nation in a recent survey conducted by Affordable Housing Finance. With the purchase of Forest City Realty Trust's Federally Assisted Housing Portfolio, including 48 properties in seven states, Jonathan Rose Companies topped this year's acquisition list with 8,777 affordable housing units added to its portfolio in 2017.
As one of the largest owners and operators of affordable housing in the country, with nearly 15,000 units owned in 2017, the award-winning work of Jonathan Rose Companies has been recognized by the Urban Land Institute, the U.S. Department of Housing and UrbanDevelopment, and others. The growth of acquisitions last year, more than doubling the firm's portfolio, also moved the company into the top ten affordable housing owners in the United States for the first time at #10.
"Our goal is to preserve affordable and mixed income housing, reduce energy use and climate impacts, and improving the lives of residents through building 'Communities ofOpportunity,' while providing our investors with favorable risk-adjusted returns,'" said Jonathan F.P. Rose, president of Jonathan Rose Companies. "At a time when there is not a single county in the United States where someone working a full time minimum wage job can afford to rent a two-bedroom apartment providing, non- toxic, energy efficient, affordablehousing as a stable base for families and seniors in high-demand locations with access totransit, jobs, schools, and retail, this is an important leverage point to increasing opportunity."
Founded in 1989, Jonathan Rose Companies is one of the country's leading investors and developers in sustainable, affordable and mixed-income multifamily real estate. Jonathan Rose Companies is a fully integrated real estate company with in-house acquisitions, development, construction management, and property management divisions overseeing projects totaling more than $2.5 billion of value.
Doing good work by preserving and developing affordable housing is also good business, according to Jonathan Rose Companies. "Building upon a stable income stream, affordablehousing leverages low cost of capital, grants and incentives, and regulatory and financialrestructuring to drive strong current returns and greater resiliency during economic downturns." said Nathan Taft, Managing Director of Acquisitions for Jonathan Rose Companies.
---
About Jonathan Rose Companies
Jonathan Rose Companies is a seasoned real estate investment, development, and project management firm whose mission is to create "Communities of Opportunity." The firm is nationally recognized for its ability to achieve visionary goals through practical, duplicable strategies. The firm acquires, develops, and manages transit-oriented, green, mixed-income residential, innovative office, civic, education, and health serving projects. Jonathan Rose Companies has developed or acquired more than $2.5 billion of real estate projects from its offices in New York, Connecticut, Colorado, California, and New Mexico.