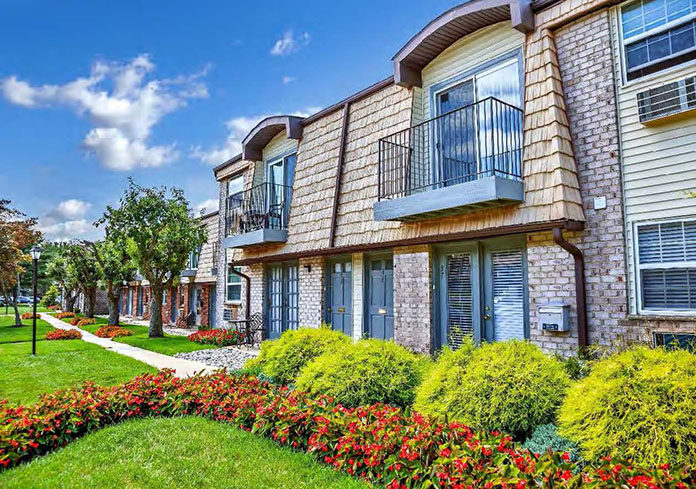 Meridian Capital Group, America's most active dealmaker, arranged $150 million in financing for the refinance of the Mid-Atlantic Multifamily Portfolio, 10 multifamily properties located in Delaware, New Jersey and Pennsylvania, on behalf of AION Partners.
The 10-year Freddie Mac loan, provided by Capital One Multifamily Finance, features a LIBOR-based floating rate and five years of interest-only payments. The financing for this transaction was negotiated by Meridian Senior Managing Director, Israel Schubert, Managing Director, David Cohen, and Senior Vice President, Russ Drebin, who are all based in the company's Iselin, New Jersey office.
The Mid-Atlantic Multifamily Portfolio consists of 10 properties located throughout Delaware, New Jersey and Pennsylvania. The portfolio totals 2,800 units ranging from two to three stories. The well-equipped complexes include amenities packages that vary by location. Many units have been recently renovated and feature large closets, private balconies, dishwashers, ceiling fans, and an array of community benefits such as onsite parking, 24-hour emergency maintenance, swimming pools, sun decks, tennis courts, and more.
"Meridian was able to leverage the stellar reputation of the sponsor, along with the quality and performance of these well-run assets, to achieve a highly favorable and flexible structure that aligns with the nature of the borrower's individualized business plan for each property," said Cohen. "The loan was structured utilizing a combination of conventional and energy utilization products as well as specifically tailored loan terms to customize the loan pool across the portfolio to match each asset's business plan. Meridian was able to add substantial value by employing its experience as the leading originator of Freddie Mac loans and deep understanding of the suite of agency programs as well as the agency lending process."
---
About Meridian Capital Group
Founded in 1991, Meridian Capital Group is America's most active deal maker and one of the nation's leading commercial real estate finance and investment sales firms. In 2017, Meridian closed over 3,000 debt transactions across more than 200 unique lenders and sold nearly $1 billion in commercial property. Since inception, the company has closed more than $300 billion in financing with the full complement of capital providers, encompassing local, regional and national banks, CMBS lenders, agency lenders, mortgage REITs, life insurance companies, credit unions and private equity funds. Meridian represents many of the world's leading real estate investors and developers and the company's expansive platform has specialized practices for a broad array of property types including office, retail, multifamily, hotel, mixed-use, industrial, healthcare, student housing and self-storage properties. Meridian is headquartered in New York City with offices in New Jersey, Maryland, Illinois, Ohio, Florida and California.