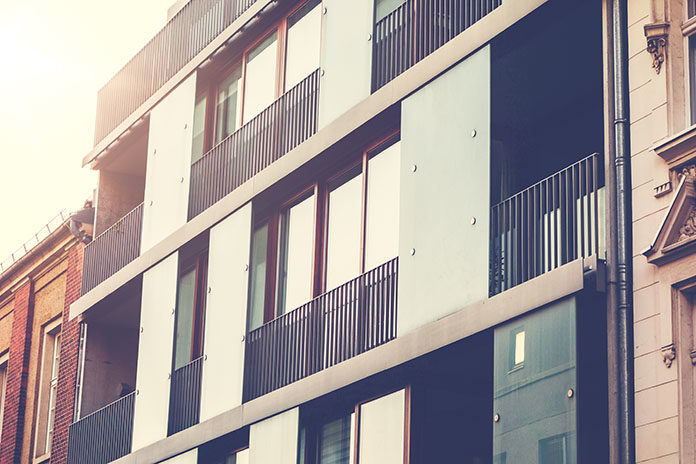 The National Apartment Association is celebrating National Apartment Housing Month this April as well as Residential Property Management (RPM) Careers Month.
Join NAA, its members, affiliates and supplier partners across the country as we celebrate working in the greatest industry—apartment housing!
Now is the time for NAA affiliates and supplier partners to start planning to spread the word about the exciting opportunities in our industry. This year, we are encouraging affiliates to get involved in a variety of activities to promote the benefits of careers in residential property management, including:
Working with local colleges to host events for prospective industry hires
Speaking or participating in panels of RPM professionals at events
Sponsoring career fairs
Holding property tours with interested students
"With one-third of Americans now renting their homes, there has never been a more exciting time to be a part of the apartment housing industry," said Robert Pinnegar, CAE, President & CEO of the National Apartment Association. "An RPM career provides a great start for college students, grads, military members in transition and well-qualified candidates seeking a career change. Our industry also provides ample opportunities to give back to the community of which you are a part. National Apartment Housing Month celebrates the best our industry has to offer."
NAA members, affiliates and supplier partners also can participate in philanthropic outreach as we give back to all the communities we serve, and whether it is a food drive, volunteer opportunity or another worthy cause, it is a great way to engage residents and show how much the industry cares.
NAA and its entire network are also set to commemorate the 50th anniversary of the passage of the Fair Housing Act. As the voice of the apartment housing industry, NAA recognizes that everyone deserves equal access to safe, comfortable housing.
National Apartment Housing Month recognizes the continued growth and success of the apartment industry. Visit NAA for updates, and be sure to use the hashtag #APTmonth to share your industry stories and post to NAA's social media platforms.
---
About NAA
The National Apartment Association (NAA) serves as the leading voice and preeminent resource through advocacy, education and collaboration on behalf of the rental housing industry.  As a federation of nearly 160 affiliates, NAA encompasses over 75,000 members representing more than 9.25 million apartment homes globally. NAA believes that rental housing is a valuable partner in every community that emphasizes integrity, accountability, collaboration, community responsibility, inclusivity and innovation. NAA thanks its strategic partners the Lowe's Companies, Valet Living and Yardi.