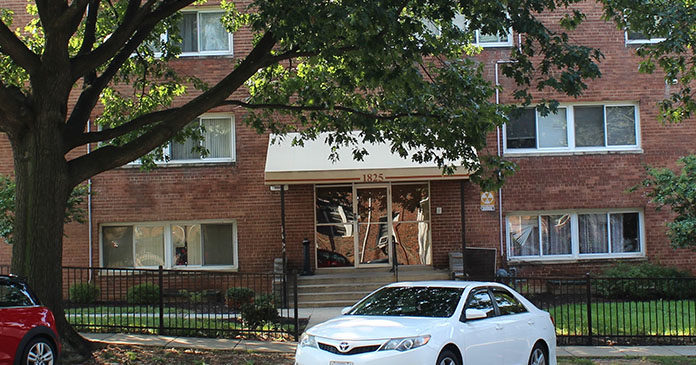 NOVO Properties (NOVO) is pleased to announce the acquisition of 1825 Maryland Avenue NE, a 25-unit multifamily property located in NE Washington, DC.
1825 Maryland Avenue NE is located just to the east of the rapidly developing H Street Corridor. Convenient to shopping, public transportation and the restaurants and nightlife of Capitol Hill, H Street NE and incoming projects on Bladensburg Road.
NOVO worked closely with the 1825 Maryland Avenue Tenants Association to craft a property repositioning plan that makes for a desirable and sought-after property for new residents, while protecting and enhancing the community for existing residents.
"NOVO has been honest and fair. Our tenants association found them to be transparent and easy to work with. They heard our concerns and worked closely with our membership to protect our interests and improve the community", said Delma Elaine Gaisey, the Tenants Association President and longtime resident of 1825 Maryland Avenue NE.
"No one knows the building better than the existing residents and we always look to leverage their knowledge and history with a property when making a purchase", says Greg Selfridge, Managing Partner at NOVO. "1825 Maryland Avenue NE is a great example of how developers and tenants can work together to benefit all parties interests."
---
About NOVO Properties
NOVO Properties is a multifamily owner, developer and property management company headquartered on Capitol Hill in Washington, DC. NOVO currently owns and manages a portfolio of approximately 2,000 apartment units throughout Washington, DC, Chicago, Charleston and the city of Cambridge on Maryland's Eastern Shore.