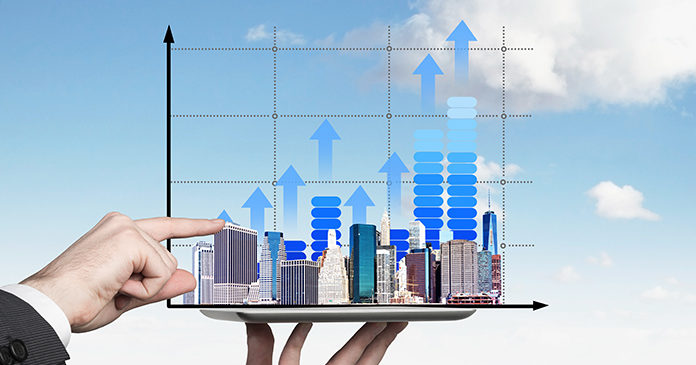 The average national apartment rent was up for the first time since summer 2017 in March, according to data reported by Yardi Matrix, recording an increase of $4 to $1,371.
But the uptick does not change the overall picture for the multifamily industry, which has seen slowing growth over the last 9 months. "It is encouraging to see rents growing at a time when the overall trend is toward deceleration. Rents had not moved more than $1 in either direction since last July," noted the report.
On a year-over-year basis, rents grew 2.5 percent, but declined 10 basis points from the month prior. Rents have decelerated since peaking at 5.4 percent year-over-year growth in early 2016.
According to Yardi Matrix data, gains are currently being led by high-performing metros like Orlando, which maintained its lead in the metro rankings for March with a 7 percent rental growth rate. Las Vegas followed with 5.2 percent, tailed by California's Inland Empire at 4.4 percent and Phoenix at 4.3 percent. These metros "are experiencing healthy demand due to strong late-stage economies and affordable housing costs," states the report.
View the full March Yardi Matrix report for additional detail and insight into 121 major U.S. real estate markets.
---
About Yardi
Yardi develops and supports industry-leading investment and property management software for all types and sizes of real estate companies. Established in 1984, Yardi is based in Santa Barbara, Calif., and serves clients worldwide.