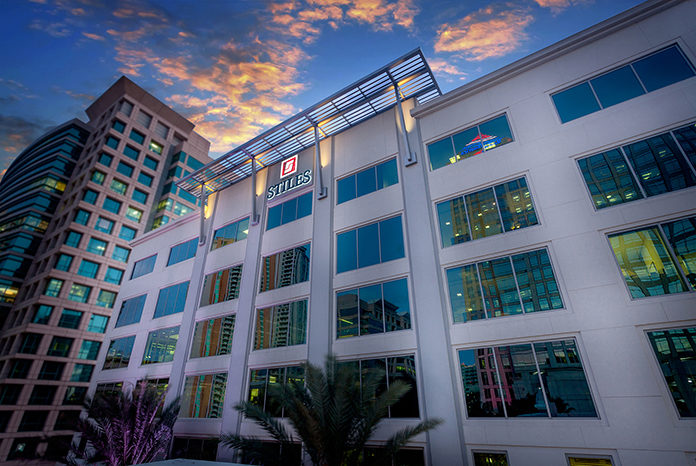 Stiles Property Management announced today they won three regional TOBY® (The Outstanding Building of the Year) awards at the BOMA Southern Region Conference held on April 7th at the Margaritaville Hollywood Beach Resort in Hollywood, Fl. Stiles Property Management, a division of full-service real estate firm Stiles, is a leading provider of third-party commercial and facility management services throughout Florida.
Plaza at Las Olas in downtown Fort Lauderdale won in the under 100,000 square feet category, Legacy Place in Palm Beach Gardens won in the retail category, and the Miami Intermodal Center (MIC) facility in Miami won in the government category.
"This is a proud accomplishment and testament to our service range and quality teams on all of these properties, each of whom work tirelessly to ensure we drive results and value for our owners," said Chris Rotolo, president of Stiles Property Management.
Considered amongst the most prestigious industry awards, all three properties qualified for the regionals after winning at the local level in November 2017. As a next step, the regional recognition qualifies the properties for the TOBY International Awards, which will take place this June in San Antonio. Including the three new awards, Stiles Property Management has won a total eight TOBY awards in 2017-18 for various managed properties.
Plaza at Las Olas:  Stiles' owned and managed corporate headquarters, Plaza at Las Olas in downtown Fort Lauderdale has been renovated four times since it was originally built in the 1940s. In its most recent renovation in 2010, the property earned LEED certification while being transformed into a contemporary and functional Class A office space. The building is managed by the Stiles Property Management team of Yakir Dotan, Chris Gallego and Brad Hart.
Legacy Place:  Located at 11290 Legacy Avenue, Legacy Place in Palm Beach Gardens is an approximate 424,000-square foot shopping center across from Downtown at the Gardens. The center is managed by the Stiles Property Management team of Wendy Hernandez, Ana Torres, and Dwayne Soderberg.
Miami Intermodal Center:  Located at 3811 NW 21st St., adjacent to Miami International Airport, the MIC is a massive ground transportation hub that provides connectivity via various modes of transportation within the tri-county area.  Comprising 19.3 acres and owned by the Florida Department of Transportation (FDOT), Stiles began managing the facility in 2015 when it officially opened to the public. In July 2017, Stiles commenced management services for the portion of the facility allocated to the South Florida Regional Transportation Authority, which includes Tri-Rail. MIC is managed by the Stiles Property Management team of Devon Newton and Christine Jarro.
The TOBY Awards are the most prestigious and coveted awards of their kind in the commercial real estate industry. The awards recognize superiority in office and industrial buildings and reward excellence in building management. During the review process, all facets of a building's operations are thoroughly evaluated – from community involvement and site management to environmental and green policies and procedures.
---
About Stiles
Stiles is a full-service commercial real estate firm with a clear mission: Invest. Build. Manage. Stiles services include development, construction, tenant improvement, realty, property management, architecture, acquisitions and financing. Headquartered in Fort Lauderdale, Stiles maintains regional offices in Miami, Fort Myers, Tampa and Orlando, Florida, and has a development office in Charlotte, North Carolina. Stiles is responsible for more than 48 million square feet of office, industrial, retail and mixed-use residential projects throughout the southeastern United States.