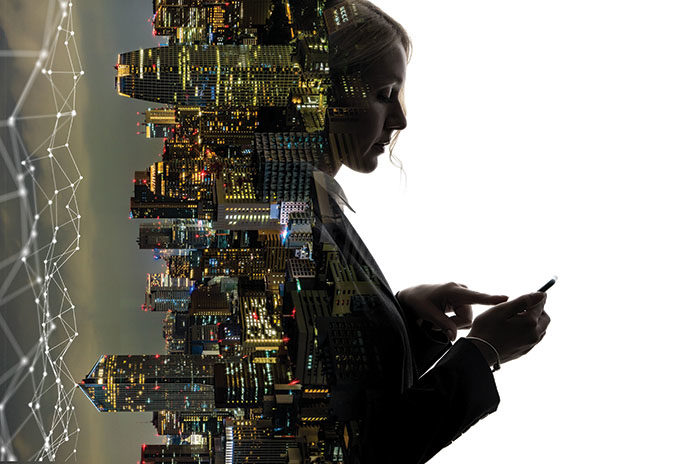 Commercial and multifamily real estate firms, once laggards in the tech field, are catching on and up with rapid adoption, even as the field of emerging leaders in the provider space narrows through a wave of consolidation.
"There are two or three major players in the real estate tech space and each has its own claim to fame," said MRI Software, Inc. CEO Patrick Ghilani, whose long-term goal for the company he has headed since 2014 is to become real estate technology's global leader in scale and innovation.
"We don't get up every morning and say, 'Hey, we want to be the biggest,' but I guarantee you we'll be close to that goal, and innovation on an open platform will always be our mission," he said.
Ghilani joined MRI in 2006 as VP of global professional services and subsequently served as COO and president before moving into the CEO position from which he is spearheading a strategic plan of global growth.
MRI was formed by Fred Goodman and his partner in 1971 and served as the multifamily industry's lone property management system for 20 years. The company's direction changed to focus on commercial real estate in 2001 when it was acquired by Intuit for $92 million. Eight years later Vista Equity Partners paid $128 million for ownership.
MRI renewed its attention to multifamily when GI Partners took over three years ago and then sold half its stake last year to TA Associates, leading to its current round of acquisitions that has boosted MRI's European presence and doubled its size.
The buying spree began with the purchase of ResidentCheck early last year, followed in Q4 by the acquisition of another six companies in 90 days.
They consist of U.K. companies Qube Global Software and Real Asset Management (RAM), South Africa-based MDA Property Systems and, in this country, eCondoSystems, a solution designed for condo developers, and Tenmast Software and HAB Inc., both of which provide software for the affordable housing sector.
Economies of scale
RealPage, one of MRI's competitors in the North American multifamily market, embarked on a $700 million consolidation run of its own last year, beginning with the $75 million acquisition of apartment market data firm Axiometrics. The Richardson, Texas-based software company paid the Rainmaker Group $300 million for Lease Rent Optimizer (LRO) in February and announced in June it was acquiring American Utility Management, a provider of utility and energy management solutions, for $70 million. RealPage also bought London-based PEX, a software company that serves European and Australian residential housing providers.
Before 2017 ended, RealPage paid another $250 million in cash for the assets of On-Site, a leasing and marketing platform.
Ghilani expects the recent flurry of acquisition activity will be an ongoing trend.
MRI Industry Principal Brian Zrimsek elaborates. "RealPage has a stated goal to become a $1 billion business by 2020 and, like MRI, a large portion of that growth is expected to come through acquisition. Larger organizations like us have a certain best-in-class infrastructure that smaller organizations can't offer. Just as the cost of healthcare is more per person when buying for smaller groups, we have advantages we can leverage because of our size. Consolidation and innovation feeds into what I call the cycle of assimilation. Innovation happens on the edge and eventually some of it falls into the core—the core being the major property management systems of record—MRI and RealPage.
"MRI's strategy differs from its competitors' in the tech stack and also in our go-to-market approach. It's the difference between selling a single-stack solution with everything in one box, and saying, 'Yes, we can sell you the whole solution, but we also have tech and contractual connectivity with hundreds of vendors,'" Zrimsek said, adding that MRI's 350 open application programming interfaces (APIs) and more than 100 application partners fill a void in connectivity between products serving the front-end development, management and investment sides that historically has existed in multifamily and allow clients to choose what works best for their organizations.
Ghilani sees these prebuilt integrations that provide users with a unified singular seamless experience as the most exciting innovation in today's enterprise software. He likens the experience to that of iPhone users, who can download apps from different companies that all work on the same platform.
"Everything is contained, uses the same security, shares data, merges personal life with professional life and they're working together to serve a common goal—to liberate operators, owners and investors in real estate to run their businesses their way. That's where MRI gets its 'freedom' tagline," he said.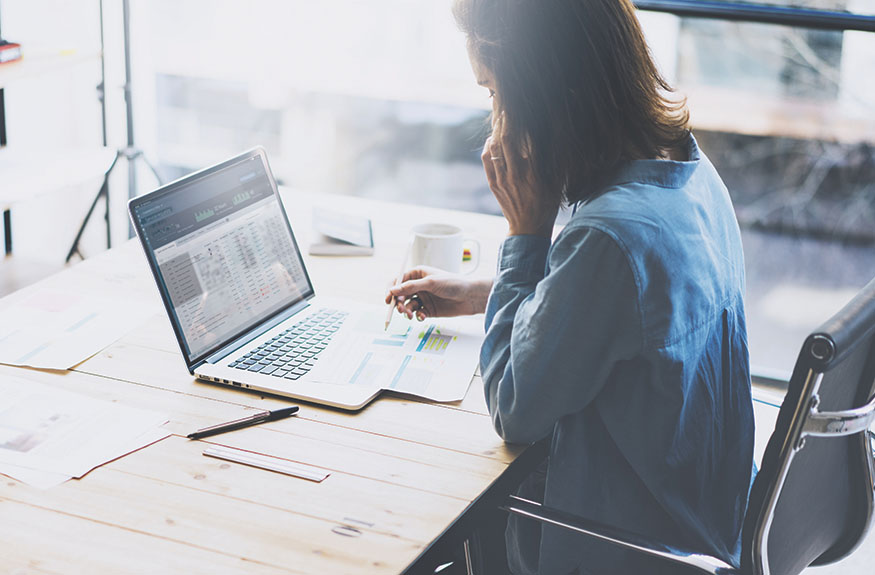 Competition stacks up
RealPage's business model also puts user needs and experience at the forefront.
"Our primary focus has always been on the front-line user or decision maker and working to make sure our solution meets their needs in an intuitive way," said RealPage EVP and COO Ashley Glover.
"RealPage has expanded its solution over the past 20 years through a mix of innovative internal product development and strategic acquisitions, allowing the company to grow to service eight vertical segments with comprehensive real estate software and service solutions and, with its recent international investments, is cultivating advanced solutions for the emerging built-for-rent market overseas hand in hand with the leaders developing those markets," she said.
Meanwhile, Ghilani expects to eventually see the fall of the single stack, as a new digitally savvy workforce drives demand for flexibility and control over their organizations' software.
"There are people who believe the single stack is the right answer and it's been marketed that way forever. Yardi has been the single-stack provider with the 'build it and improve it' ideology. It's a fine strategy that has had success, but we believe the open and connected route will win out long-term," he said.
But a number of industry IT experts believe the appropriate choice of an off-the-shelf solution that is available immediately or a custom-built platform requiring a slower roll-out isn't that simple, but dependent on each individual company's IT capabilities, business strategy and risk tolerance.
Esther Bonardi, VP of Marketing with Yardi Systems shares, "I recently read this quote in a Microsoft blog, '…even the most revolutionary new digital service can't truly succeed unless it plays well with established systems. This is particularly true when it comes to enterprise resource planning (ERP) systems.'"
The blog piece Bonardi refers to posits that a single-stack approach to e-commerce makes the most efficient possible use of business logic and data, eliminating the need for complex interfaces.
"When software is built to work together and to sit on the same database, things work better. There is less data disruption and greater reporting consistency, so multifamily managers can focus on their strategic objectives rather than on their systems. Our clients prove out this principle again and again, and it is their stories that confirm and drive our commitment to this approach," she said.
For instance, Yardi client LumaCorp reported in 2015 that leveraging products from the Yardi Multifamily Suite resulted in a 14 percent increase in online work order submissions by residents, a one percent outperformance of competitors in both rental rate growth and occupancy and online processing of orders valued at $2 million.
"At the same time, Yardi believes in client choice and healthy competition. We helped build the standards for the Multifamily Information and Transactions Standard and OSCRE over a decade ago, and now have over 200 vendors participating in our Standard Interface Program, which is free to our mutual clients," said Bonardi.
Becca Wilson, CEO of Spherexx also weighs in, asking, "How do you merge best-of-breed when those 'best' software products and services are owned by different entities? Integration and collaboration mean the needs of the end-user become the focus for all the best-of-breed vendors. It's not natural to have competitors collaborating, but it will drive customer loyalty," she said, explaining that Spherexx has a deep bench of programmers to solve the complicated integration needs of property management companies.
"This means customizing integration solutions in almost every situation," she said.
The right stuff
MRI has been investing, building platforms and expanding both nationally and globally for years with a Europe, Middle East and Africa (EMEA) strategy operated out of the UK and boasts clients in more than 60 countries.
"I'm not aware of a larger commercial real estate solution provider in Europe than MRI at this point," said Ghilani.
Following the acquisition of Qube, a former competitor, and RAM, which provided MRI entrance into the fixed-asset market, MRI now serves 6,600 clients with a global team of more than 1,300 employees.
"The multifamily tech space is huge in the U.S. and North America because of the number of both conventional and affordable apartment units. But in Europe, it was more of a siloed, fragmented marketplace. Qube puts us squarely in the residential market there. In London, the private rental sector is growing at an amazing speed, so to be able to take advantage of that and bring our North American products into that region is a significant benefit," Ghilani said.
The acquisition of Tenmast and HAB gives MRI new inroads into the affordable and public housing sectors that previously were served by the platform of BostonPost, which MRI purchased in 2011.
"The affordable housing space has seen little innovation and little research and development. These new acquisitions are our stab at taking a leadership spot," he said.
Ghilani admits that conducting due diligence for six deals in such a short time span was challenging and that the logistics of working simultaneously on three different continents was tricky.
"But everyone knows the hardest part of any acquisition comes after the deal is signed. We planned intensely for the integration of technology and the people and we're executing on that integration strategy now. The impact these new products have on our clients and the opportunities that our growing organization can bring to our employees are the greatest rewards of our rapid growth," said Ghilani.
He explained that while every deal must first make financial sense, MRI's decision to either buy a product or partner with a competitor is predicated on client demand for a solution and functionality as well as the ability to cross-sell.
"If we can get our open and connected ethos into these new products, then other products we have can be accessed by them. For instance, we have an investment management suite of products that has the ability to talk with three global property management platforms, making it easier for us to couple things together when dealing with open APIs that can be leveraged through the database between systems. This will help as the Internet of Things (IoT) matures," said Ghilani.
The coming AI transformation
MRI will continue to heavily target multifamily, including senior housing, while focusing on global growth.
"We will continue to make complimentary acquisitions that add features and bring new capabilities and solutions to our clients in a much shorter time frame than if we tried to accomplish the same goals organically. We could have done all this on our own, but it would have taken a far more time."
"Multifamily has been a laggard market, but the great thing about our open and connected paradigm is that it breeds innovation. You've got larger companies doing business with smaller vendors and we support that innovation by letting smart individuals build products we are not trying to squelch," said Ghilani.
Many of those products will be part of the artificial intelligence (AI) wave that industry insiders see coming down the pike when billions of smartphones, wearables and other devices will be stitched together and connected to the IoT by inexpensive sensors.
"Clearly, it's the next incarnation of technology that's still in the early phases. We don't want to wait until it's fully ready before we jump in and we are tackling it by leveraging, utilizing and making data available to our clients, enabling them to make better decisions with MRI AnalytiX.
"Then there is the question of whether a computer can actually make decisions for people based on previous situations and scenarios and come up with calculations to help set rent. You could consider that as the early stages of AI. Our space has a reasonable way to go before we can take advantage of AI technology," said Ghilani.