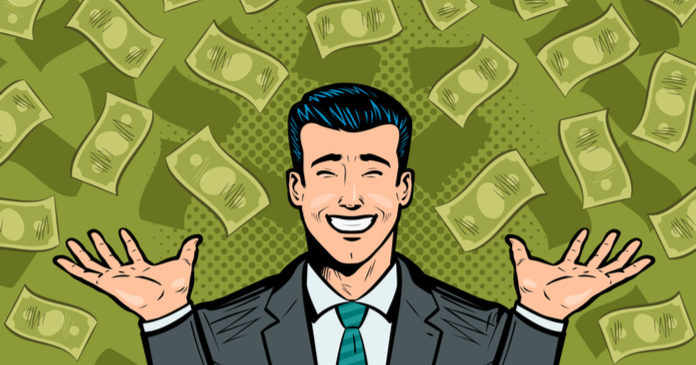 The Census Bureau released the 2016 County Business Patterns (CBP) report on April 19. Using data from this report and from the 2015 CBP report allowed us to identify the metro areas with the highest pay and job growth. And the lowest.
The CBP report was described in an earlier blog post. In order to arrive at a measure of total employment, we added together the employment numbers for two categories of businesses that cover the multifamily industry: Lessors of residential buildings and dwellings, and Residential property managers. The former category includes owners and owner/operators while the latter category includes companies which manage residential property for others.
To calculate the job growth rate, we subtracted the total number of people employed by business establishments in the two categories of multifamily housing providers in 2015 from the number reported for 2016. We then expressed the result as the percent change relative to the 2015 value.
We looked at the 50 metro areas with the largest number of people employed in multifamily housing and sorted them to find the 10 metro areas with the highest rates of job growth and also the 10 metro areas with the lowest rates of job growth. As it happens, the latter group actually lost jobs. The results are displayed in the next two tables:
Top ten metro areas for multifamily job growth
| | | |
| --- | --- | --- |
| Size rank | Metro area | Job growth – percent |
| 26 | Columbus, OH Metro Area | 11.72 |
| 5 | Miami-Fort Lauderdale-West Palm Beach, FL Metro Area | 11.32 |
| 45 | New Orleans-Metairie, LA Metro Area | 11.23 |
| 48 | Urban Honolulu, HI Metro Area | 9.79 |
| 21 | Denver-Aurora-Lakewood, CO Metro Area | 9.31 |
| 8 | Atlanta-Sandy Springs-Roswell, GA Metro Area | 8.56 |
| 27 | Indianapolis-Carmel-Anderson, IN Metro Area | 8.56 |
| 34 | Charlotte-Concord-Gastonia, NC-SC Metro Area | 8.38 |
| 35 | San Antonio-New Braunfels, TX Metro Area | 8.13 |
| 12 | Minneapolis-St. Paul-Bloomington, MN-WI Metro Area | 7.98 |
Bottom 10 markets for multifamily job growth
| | | |
| --- | --- | --- |
| Size rank | Metro area | Job growth – percent |
| 31 | Kansas City, MO-KS Metro Area | -6.62 |
| 24 | Tampa-St. Petersburg-Clearwater, FL Metro Area | -6.15 |
| 50 | Louisville/Jefferson County, KY-IN Metro Area | -4.36 |
| 28 | St. Louis, MO-IL Metro Area | -4.12 |
| 29 | Sacramento–Roseville–Arden-Arcade, CA Metro Area | -3.85 |
| 4 | Dallas-Fort Worth-Arlington, TX Metro Area | -3.55 |
| 32 | San Jose-Sunnyvale-Santa Clara, CA Metro Area | -3.26 |
| 15 | Detroit-Warren-Dearborn, MI Metro Area | -2.28 |
| 37 | Milwaukee-Waukesha-West Allis, WI Metro Area | -2.20 |
| 39 | Pittsburgh, PA Metro Area | -1.94 |
The CBP report included information on the total payroll and total number of employees for the businesses in the two multifamily housing categories. Dividing these two numbers yields the number of payroll dollars per employee, a proxy for employee pay. We then sorted our 50 metro areas to find the 10 with the highest payroll dollars per employee and also the 10 with the lowest payroll dollars per employee. The results are shown in the following tables:
Top ten metros for payroll per multifamily employee
| | | |
| --- | --- | --- |
| Size rank | Metro area | Payroll per employee |
| 7 | San Francisco-Oakland-Hayward, CA Metro Area | 56.52 |
| 10 | Boston-Cambridge-Newton, MA-NH Metro Area | 54.51 |
| 3 | Washington-Arlington-Alexandria, DC-VA-MD-WV Metro Area | 54.02 |
| 18 | Cleveland-Elyria, OH Metro Area | 52.22 |
| 6 | Chicago-Naperville-Elgin, IL-IN-WI Metro Area | 50.23 |
| 32 | San Jose-Sunnyvale-Santa Clara, CA Metro Area | 50.11 |
| 22 | Austin-Round Rock, TX Metro Area | 48.91 |
| 1 | New York-Newark-Jersey City, NY-NJ-PA Metro Area | 48.05 |
| 8 | Atlanta-Sandy Springs-Roswell, GA Metro Area | 47.96 |
| 11 | Philadelphia-Camden-Wilmington, PA-NJ-DE-MD Metro Area | 47.35 |
Bottom ten metros for payroll per multifamily employee
| | | |
| --- | --- | --- |
| Size rank | Metro area | Payroll per employee |
| 46 | Oklahoma City, OK Metro Area | 29.89 |
| 45 | New Orleans-Metairie, LA Metro Area | 33.03 |
| 37 | Milwaukee-Waukesha-West Allis, WI Metro Area | 33.45 |
| 47 | Tucson, AZ Metro Area | 33.51 |
| 28 | St. Louis, MO-IL Metro Area | 33.74 |
| 49 | Buffalo-Cheektowaga-Niagara Falls, NY Metro Area | 33.98 |
| 36 | Rochester, NY Metro Area | 34.88 |
| 12 | Minneapolis-St. Paul-Bloomington, MN-WI Metro Area | 34.90 |
| 31 | Kansas City, MO-KS Metro Area | 35.58 |
| 17 | Portland-Vancouver-Hillsboro, OR-WA Metro Area | 35.83 |