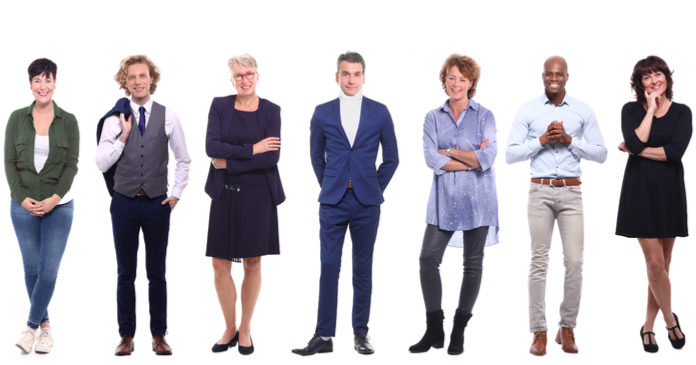 The 2016 County Business Patterns (CBP) report was recently released by the Census Bureau. A dive into the report's data reveals the metro areas with the highest levels of multifamily employment in the housing industry.
The CBP report was described in an earlier blog post.
In order to arrive at a measure of total employment, Multihousing Pro added together the employment numbers for two categories of businesses that cover the multifamily housing industry: Lessors of residential buildings and dwellings, and residential property managers. The former category includes owners and owner/operators, while the latter category includes companies which manage residential property for others.
Based on this analysis, the top 50 metro areas for multifamily employment are shown in the following table:
| | |
| --- | --- |
| Geographic area name | Total MF employment |
| New York-Newark-Jersey City, NY-NJ-PA Metro Area | 90699 |
| Los Angeles-Long Beach-Anaheim, CA Metro Area | 47113 |
| Washington-Arlington-Alexandria, DC-VA-MD-WV Metro Area | 24475 |
| Dallas-Fort Worth-Arlington, TX Metro Area | 23294 |
| Miami-Fort Lauderdale-West Palm Beach, FL Metro Area | 22877 |
| Chicago-Naperville-Elgin, IL-IN-WI Metro Area | 20529 |
| San Francisco-Oakland-Hayward, CA Metro Area | 16674 |
| Atlanta-Sandy Springs-Roswell, GA Metro Area | 16528 |
| Houston-The Woodlands-Sugar Land, TX Metro Area | 16137 |
| Boston-Cambridge-Newton, MA-NH Metro Area | 15101 |
| Philadelphia-Camden-Wilmington, PA-NJ-DE-MD Metro Area | 13852 |
| Minneapolis-St. Paul-Bloomington, MN-WI Metro Area | 13561 |
| Seattle-Tacoma-Bellevue, WA Metro Area | 13278 |
| Phoenix-Mesa-Scottsdale, AZ Metro Area | 12997 |
| Detroit-Warren-Dearborn, MI Metro Area | 11480 |
| San Diego-Carlsbad, CA Metro Area | 11343 |
| Portland-Vancouver-Hillsboro, OR-WA Metro Area | 9800 |
| Cleveland-Elyria, OH Metro Area | 9513 |
| Orlando-Kissimmee-Sanford, FL Metro Area | 9372 |
| Baltimore-Columbia-Towson, MD Metro Area | 8564 |
| Denver-Aurora-Lakewood, CO Metro Area | 8349 |
| Austin-Round Rock, TX Metro Area | 7446 |
| Las Vegas-Henderson-Paradise, NV Metro Area | 7409 |
| Tampa-St. Petersburg-Clearwater, FL Metro Area | 6841 |
| Virginia Beach-Norfolk-Newport News, VA-NC Metro Area | 6364 |
| Columbus, OH Metro Area | 6234 |
| Indianapolis-Carmel-Anderson, IN Metro Area | 6203 |
| St. Louis, MO-IL Metro Area | 5959 |
| Sacramento-Roseville-Arden-Arcade, CA Metro Area | 5867 |
| Riverside-San Bernardino-Ontario, CA Metro Area | 5782 |
| Kansas City, MO-KS Metro Area | 5562 |
| San Jose-Sunnyvale-Santa Clara, CA Metro Area | 4989 |
| Cincinnati, OH-KY-IN Metro Area | 4853 |
| Charlotte-Concord-Gastonia, NC-SC Metro Area | 4567 |
| San Antonio-New Braunfels, TX Metro Area | 4442 |
| Rochester, NY Metro Area | 4324 |
| Milwaukee-Waukesha-West Allis, WI Metro Area | 4170 |
| Nashville-Davidson–Murfreesboro–Franklin, TN Metro Area | 4123 |
| Pittsburgh, PA Metro Area | 3483 |
| Jacksonville, FL Metro Area | 3480 |
| Memphis, TN-MS-AR Metro Area | 2986 |
| Birmingham-Hoover, AL Metro Area | 2900 |
| Hartford-West Hartford-East Hartford, CT Metro Area | 2876 |
| Providence-Warwick, RI-MA Metro Area | 2766 |
| New Orleans-Metairie, LA Metro Area | 2664 |
| Oklahoma City, OK Metro Area | 2609 |
| Tucson, AZ Metro Area | 2549 |
| Urban Honolulu, HI Metro Area | 2535 |
| Buffalo-Cheektowaga-Niagara Falls, NY Metro Area | 2533 |
| Louisville/Jefferson County, KY-IN Metro Area | 2018 |