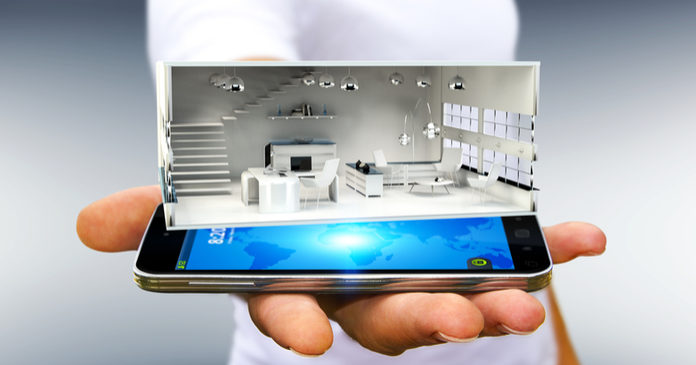 It's the age of the vanishing. Vanishing keys. Vanishing remotes. Vanishing light switches. Just what else will vanish as voice control takes over in the form of Amazon Echo and other similar systems? Even then, the value proposition of smart apartment technology for owners is rapidly shifting away from resident amenity to asset management tool. This means that the real ROI for apartment owners will be found behind the gadgets in the apartments of the future.
What began with the dropping price of sensors has finally begun to mature into a conversation about unifying apartment IoT (owners', residents', and shared) into a reliable, compliant, fully functioning integrated platform. Oh, and it must be scalable, voice activated, and meet the complex logistics of an apartment community operation.
I spent the last week in a fully tricked out smart apartment at RealPage's Energy Conference in Dallas. The apartment was fully loaded with a smart thermostat, door locks, lights, entertainment and ceiling fans and with an Amazon Echo in at least 2 rooms. The suites were sponsored and created on the epproach platform. Epproach Communications is located in Wilmington, North Carolina.
Living in a smart home, I'm familiar with all of these gadgets and then some. I enjoyed the comforts of home as I woke up in the morning with, "Good morning, Alexa," signaling the lights to turn on. I never locked the door behind me (as I do at home) because I know it will auto lock in minutes as it's pre-programmed to do. I turned lights on and off using voice commands. It was also by voice command that I turned up the heat at night when it got cold. It was familiar, convenient and satisfying.
What I enjoyed more than the gadgets themselves was the knowledge that these gadgets were accruing data behind the scenes with even bigger purpose and value. Consider this: when Nest thermostats are automatically set up a degree, or two, or three, in the summer, or down a degree, or two, or three, in the winter as part of Nest's eco conservation program (users must opt in first), their users don't typically notice a difference in their comfort but do in savings on their utility bills. The same unwitting conservation that has already been happening across the commercial, hospitality and education spaces is finally making its way to apartments.
Now that it's reached our industry, whether instigated by green loans, to meet benchmarking requirement or to boost a property's competitive position, the end result will be data that will build history, with the power to change everything.