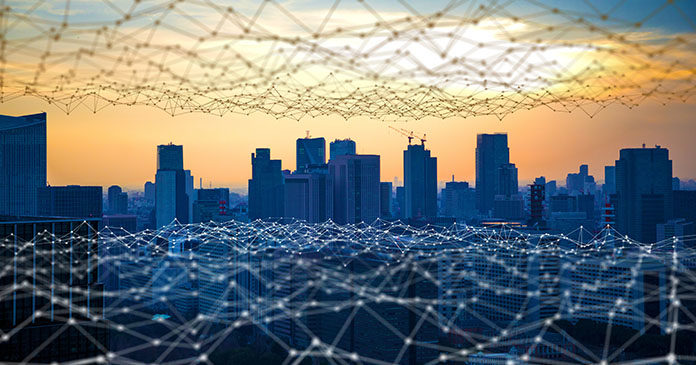 Yardi announced today the acquisition of Phoenix Broadband Ltd., an innovative business technology firm specializing in infrastructure and hardware solutions for shared workspaces. Based in Stirling, Scotland, Phoenix Broadband is known for its Medusabusiness brand. Medusa is a service platform for managing technology resources in a shared workspace.
When multiple companies share a common office space, access to secure, easy-to-manage technology is important. Centralizing access to cloud-based business networks, Internet, Wi-Fi, voice services and more, Medusa provides simple hardware and seamless IT for coworking spaces.
"We are delighted to become part of the Yardi family, and through them, ensure Medusa is the leading network technology powering the boom of flexible workspace in the real estate industry," said Tony Freeth, principal for Medusabusiness. "We believe our clients will benefit tremendously from Yardi's investment in the future of coworking."
The team of 10 developers, help desk associates, sales and management team will continue to operate from its office in Scotland.
Medusabusiness currently serves over 700 locations such as business centers, coworking spaces, real estate managers and IT firms, including more than 300 spaces in North America.
"We are expanding our investments in the coworking arena," said Gordon Morrell, executive vice president of Yardi. "Shared workspaces are a growing industry that bridges real estate and technology, areas that continue to be Yardi's primary focus."
This is Yardi's second recent acquisition in coworking technology. In late 2017, Yardi acquired WUN Systems, the Florida-based maker of a software management platform for coworking spaces. Many coworking spaces use both WUN's platform and Medusa.
---
About Phoenix Broadband Ltd.
Founded in 2002, Phoenix Broadband Ltd. is based in Stirling, Scotland. Serving the shared workspace market, clients include business centers, coworking spaces, real estate managers and IT firms. The company's products deliver seamless IT management in shared workspaces.
About Yardi
Yardi develops and supports industry-leading investment and property management software for all types and sizes of real estate companies. Established in 1984, Yardi is based in Santa Barbara, Calif., and serves clients worldwide.