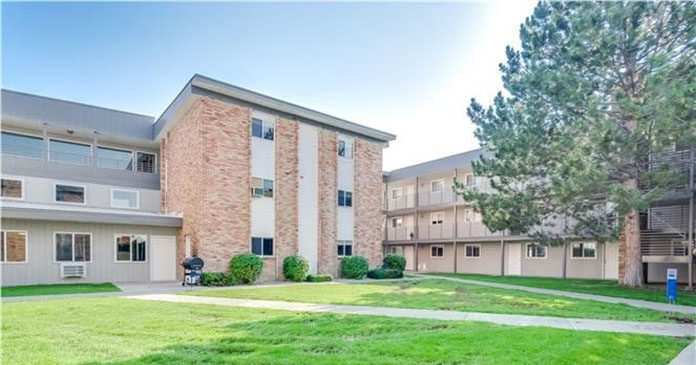 Marcus & Millichap, a leading commercial real estate investment services firm with offices throughout the United States and Canada, has announced the sale of the Rexburg Portfolio, an eight-property, 1,546-bed student housing portfolio located in Rexburg, Idaho.
"Each one of these student housing assets is just one or two blocks from the Brigham Young University-Idaho campus, which operates year-round," says Danny Shin, senior vice president investments in Marcus & Millichap's Salt Lake City office. "The portfolio's irreplaceable location and consistent flow of students will provide new ownership with steady cash flows and the opportunity to increase revenue through strategic renovations."
Shin and Brock Zylstra, vice president investments, represented the seller, a Seattle-based firm and procured the buyer, a company based in Utah.
The properties are:
Somerset, 480 S 1st W, 49 units, 288 beds
Alpine Chalet, 460 S 2nd W, 43 units, 252 beds
Brookside Village, 487 S 3rd W, 26 units, 146 beds
Rockland, 235 and 255 W 4th S, 60 units, 238 beds
Autumn Winds, 160 W 5th S, 31 units, 120 beds
Georgetown, 236 W 3rd S, 13 units, 72 beds
Birchwood, 255 S 2nd W, 4 units, 24 beds
Birch Plaza, 253 S 2nd W, 70 units, 406 beds
The Shin and Zylstra investment sales team works across the Intermountain West and has closed more than $1 billion in multifamily investment properties. Shin is a senior director of Marcus & Millichap's National Multi Housing Group (NMHG). Zylstra joined the team in 2013 as a director of the NMHG.
---
About Marcus & Millichap
With over 1,800 investment sales and financing professionals located throughout the United States and Canada, Marcus & Millichap is a leading specialist in commercial real estate investment sales, financing, research and advisory services. Founded in 1971, the firm closed nearly 9,000 transactions in 2017 with a value of approximately $42.2 billion. Marcus & Millichap has perfected a powerful system for marketing properties that combines investment specialization, local market expertise, the industry's most comprehensive research, state-of-the-art technology, and relationships with the largest pool of qualified investors.