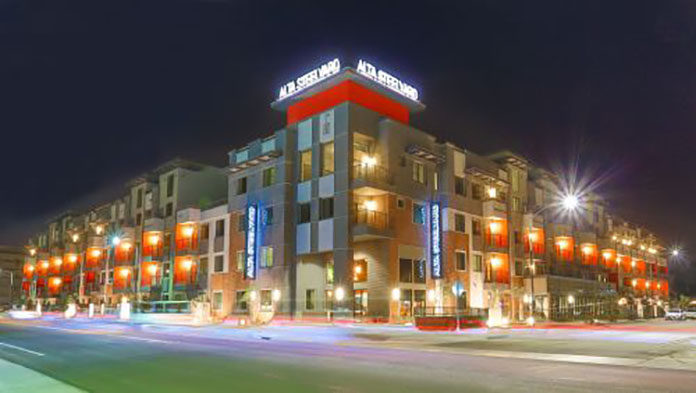 Institutional Property Advisors (IPA), a division of Marcus & Millichap, announces that Steve Gebing and Cliff David closed six multifamily property transactions totaling $300 million and 1,557 units between April 12 and May 4 in the Phoenix metropolitan statistical area.
"The high level of confidence in the local marketplace demonstrated by businesses and consumers and the area's particularly strong market liquidity make Phoenix a top metro for capital placement by both institutions and major private investors," says Gebing, IPA senior managing director. "Forward-looking metrics point to additional runway for multifamily investments given the above-national-average growth of employment and household creation that is stirring high demand for rental housing."
"Rent growth in the Phoenix metro has outpaced the national rate in the past three years and as a result, these conditions have created a high level of market liquidity as existing owners take advantage of the demand for assets of all types, from new construction to stabilized renovated properties to the few remaining value-add opportunities," adds IPA's David.
The properties sold in this period by Gebing and David are:
The Boulevard, 294 units, Phoenix, $48.2 million
The Met at Fashion Center, 303 units, Chandler, $64.8 million
Escape, 244 units, Phoenix, $58.35 million
Vue Park West, 260 units, Peoria, $43.55 million
Alta Steelyard Lofts, 301 units, Chandler, $69.25 million
Riverview Place, 155 units, Mesa, $14.5 million
---
About Institutional Property Advisors
With a network of senior-level investment advisors located throughout the United States, Institutional Property Advisors (IPA) is qualified to meet the needs of institutional and major private investors. IPA's combination of real estate investment and capital markets expertise, industry-leading technology, superior support services and acclaimed research offer customized solutions for the acquisition and disposition of institutional properties and portfolios.