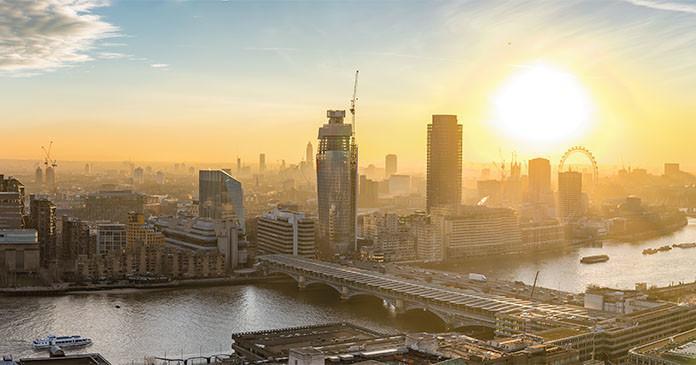 Allianz is acquiring an interest in Chapter alongside PSP Investments and Greystar's current stake. This new partnership supports an expansion program targeting 10,000 student beds and doubling the size of the portfolio within five years. The partnership's strategy is to continue to grow the portfolio through acquisitions and new developments in addition to continuing to improve the existing assets and Chapter brand.
Headquartered in Charleston, S.C., Greystar is the nation's largest operations, investment and developer of rental housing with over 435,000 units under management globally. It will continue to manage this portfolio, which currently comprises 5,100 student beds in ten central London locations, including Aldgate, Islington, King's Cross, South Bank and Spitalfields. Chapter White City in west London and Chapter Highbury II in north London, the two newest additions to the Chapter portfolio, will launch in September 2018.
"This partnership marks an important step in the rapidly growing institutional-grade rental housing and student accommodation investment market in the UK," said Bob Faith, founder and CEO of Greystar. "We are excited to partner with PSP and Allianz on this exciting endeavor. We have a hugely ambitious target to scale the business to secure major operational efficiencies. This joint venture means we're now in a strong position with tremendous financial resources to realize Chapter's potential."
"London's housing market is under enormous pressure and student accommodation in prime locations is highly constrained," added Faith. "London is a global leader in higher education attracting students from around the world and Chapter is well positioned to provide quality housing in prime locations. We have built Chapter into a strong brand, which students and parents from around the world trust to provide a safe and secure home while they are pursuing their studies."
"We are very excited to welcome Allianz, an internationally renowned and respected real estate investor, into our established and successful partnership with Greystar," added Stéphane Jalbert, managing director (Europe and Asia Pacific), real estate, PSP Investments. "Chapter is now a recognized, income-generating business and this new partnership will strengthen and grow this highly efficient purpose-built student accommodation platform.
"Allianz and Greystar share our long-term view and focus on high-quality assets in central London with a steady income stream. Teaming up will facilitate a period of expansion for Chapter in London."
"This joint venture with Greystar and PSP Investments underlines our strategic commitment to scale up our global allocation to high-quality student accommodation in established markets," said Olivier Téran, CIO of Allianz Real Estate. "We look forward to playing a key role in supporting the partnership's ambitious expansion plans and to making additional investments in the sector across the board.
"This transaction is particularly important for Allianz as it also marks our largest equity investment into the U.K., which has become an increasing focus for us across the capital structure. We will continue to explore opportunities to increase our footprint in the U.K. as part of our global diversification strategy."
London rated best city for students
London was recently rated as the best city in the world for university students by QS, a global higher education company which publishes the annual World University Rankings. The ratings are based on factors such as the number of top universities in a city, local job market, diversity and quality of life.
London is an attractive destination for international students, with an estimated one in four students coming from outside of the U.K. London is also popular with British students and these strong international and domestic markets have created a shortage of purpose-built student accommodation in the city. London is experiencing a housing shortage and demand for student accommodation currently exceeds supply by a ratio of approximately two to one.