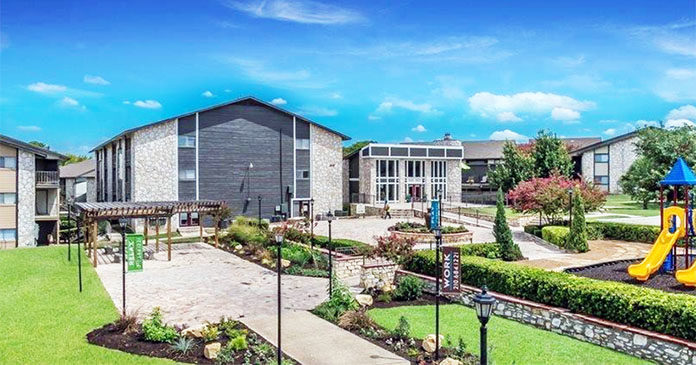 Kairoi Residential is pleased to announce their most recent acquisitions: a portfolio of four San Antonio, Texas assets and a single asset in The Heights neighborhood of Houston, Texas. Kairoi sourced the San Antonio value-add portfolio and Houston Heights asset through its longstanding industry relationships with owners and brokers in the major markets of Texas.
The San Antonio portfolio has a total of 1,210 units. Three of the apartment communities are located in close proximity to the South Texas Medical Center and USAA's headquarters. The fourth community in the portfolio is adjacent to Lackland Air Force Base in southwest San Antonio. Kairoi plans to improve them by curing deferred maintenance, making strategic improvements to the unit interiors and bringing local oversight to property operations. The portfolio provides a great opportunity to further improve the apartment homes of the urban San Antonio workforce with strong investment upside potential.
The 308 unit Houston Heights community will benefit from a significant interior improvement plan that will deliver the type of unit interiors the professionals in the area demand when looking for a new apartment home. Ideally situated in The Heights, a highly desirable community with an eclectic ambiance and great accessibility to the major employment centers of Houston, Kairoi plans to competitively position the asset and capitalize on the continued expansion and appreciating wealth of the City of Houston.
Madison Marceau, President of Acquisitions at Kairoi Residential, said, "We are really excited about these opportunities. Both of these acquisitions complement our growth strategy, exemplify our commitment to delivering value for our residents and generating greater returns for our fiduciary partners. As a San Antonian, I'm especially proud to expand Kairoi's presence in our hometown and look forward to contributing to the continued evolution of this historic city."
---
About Kairoi Residential
Kairoi Residential is a premier, vertically integrated, multifamily investment, development and property management company headquartered in San Antonio with offices in Austin, Dallas, Denver and Houston. Since 2002, the partnership has transacted on $4.25 billion across 50,000 multifamily units in many cities and states around the country. The word 'Kairoi' (pronounced KI-ROY) represents moments in time where opportunities are seized. Everything we do – every day and in every service line – is about creating and capturing opportunities for our associates, our residents and our investors.